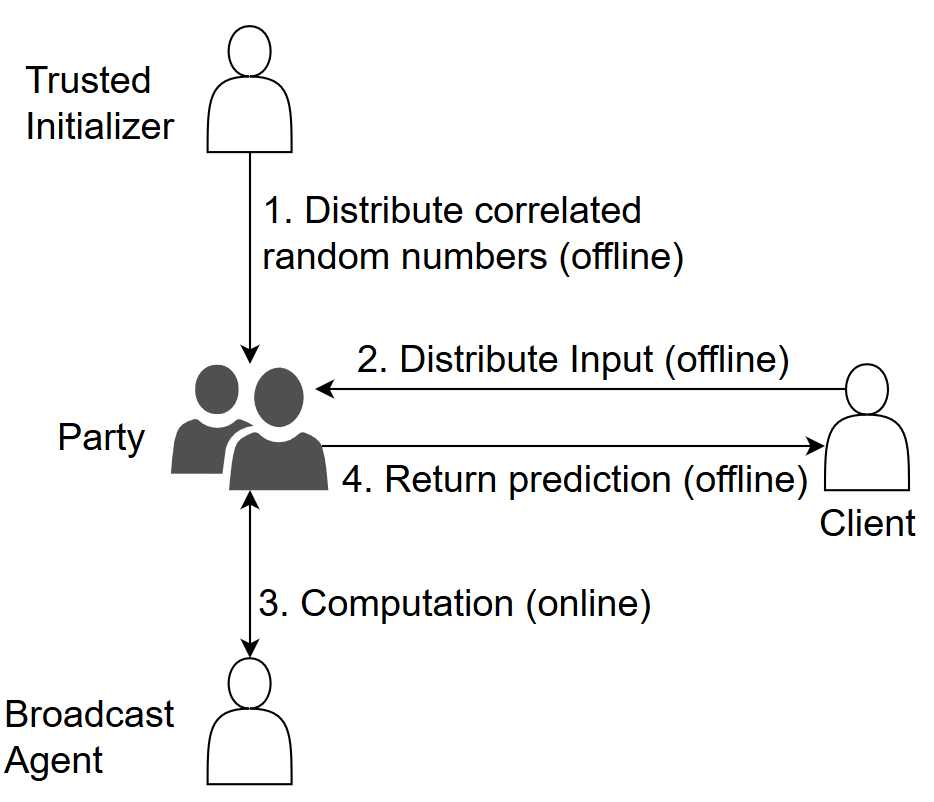 Lynx is an open source secure multiparty computation (SMC) framework developed at UW Tacoma.

Lynx supports privacy-preserving machine learning (PPML): parties can jointly train machine learning models, or apply existing machine learning models to their sensitive data without other users or the server ever seeing the data in an unencrypted way.

To this end, Lynx uses SMC, a field of cryptography where parties compute a mathematical function by working on additive shares of the inputs, without the need to ever see the inputs in their entirety.

The Lynx framework is named after the lynx wildcat, which is considered an elusive and mysterious creature, known in some American Indian traditions as a 'keeper of secrets'.