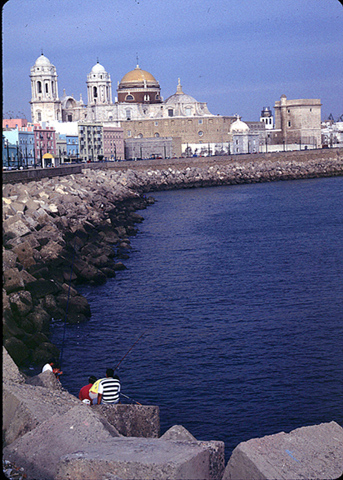 Cádiz, Spain
=============

Home pages for: . . . 2003-04 2004-05 2005-06 2006-07 2007-08 2008-09 2009-10 2010-11 2011-12 2012-13 2013-14.
See Program Brochure (below) for complete, updated information on the Program.



PROGRAM BROCHURE 2013-14. (Complete description of the program. A must read for all students admitted to the program.)

SPANISH DEPT. NW CÁDIZ PROGRAM APPLICATION FORM (1 page; required; drop off or send to PDL C-104)


IPE NW CÁDIZ PROGRAM APPLICATION (Also required.)


LETTERS OF RECOMMENDATION must be uploaded to the IPE Cadiz application; one must be from a college Spanish instructor, any rank.


Program Cost.


Housing Preference Form (electronic submission required, but do not submit until AFTER May or Nov. orientation meetings).



INFORMATION SESSION (slide show, Q&A) for Fall 2013 and Academic Year 2013-14 Programs Tuesday, Jan. 29, 3:30-520, SMITH 105 (slides, Q&A, former students, etc.)



Students' Memories: