Programa NW Cádiz 2005-2006
UW Spanish & Portuguese Studies - Cádiz, España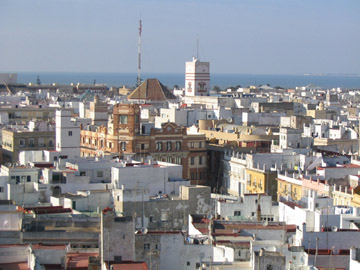 See General Information Page for the 2004-2005 Brochure, Application Form, Housing Preference Form, and 2005-2006 Academic Calendar (key dates).
How to reach us: Phones/ addresses in Cádiz
New Map: where you arrive, where you live, where we meet, etc.
2005-2006 Academic Calendar (key Program dates).
Program Activities Calendar (our excursions, free weekends, etc. will be added late Aug./early Sept.)
Is he cool, or what? Our guy on the move!
Spring students arrived and are busy exploring the province. Brian Reyes offers a great little video he took while visiting the permanent exhibition "Rafael Alberti: A Living Creation Century" at the Fundación Rafael Alberti in Puerto de Santa María. For other videos (thunderstrom over Campo del Sur) and fun photos (including a series on Pam eating a "gamba" head and all), visit Brian's web site.

Thomas Spaccarelli, Resident Director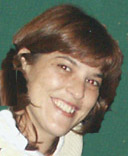 Rita Serghini, Assist. Director


---
Return to Cádiz general info