Programa NW Cádiz 2001-2002
UW Spanish & Portuguese Studies - Cádiz, España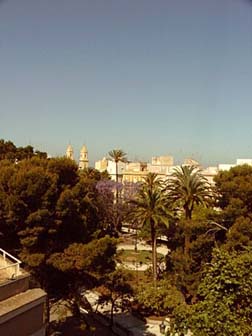 See General Information Page for the 2001-2002 Brochure, Application Form, Housing
Preference Form, and 2001-2002 Academic Calendar (key dates).
How to reach us in Cádiz: Phones/ addresses: Arrival instructions (general). Housing map for 2001-02. Coming soon: key to numbers on map to locate families.

Map: where you arrive, where you live, where we meet, etc.
Program Calendar (our excursions, free weekends, etc. Available in September.) &nbsp
Anthony Geist
Micah Orr, TA
Plaza de Mina
(c) Copyright Suzanne Petersen 1996.



---
Return to Cádiz general info