Erin Pagel, BS
Erin received her BS in Cellular/Molecular Biology at Western Washington University, Bellingham, WA. She has 18 years' experience in semen analysis, sperm function tests, sperm preparation from testis, IUI preparation, sperm cryopreservation, reactive oxygen species measurement, DNA fragmentation, protein analysis by SDS-PAGE and Western blotting, ELISA and other techniques. Erin is Laboratory Supervisor for MFL.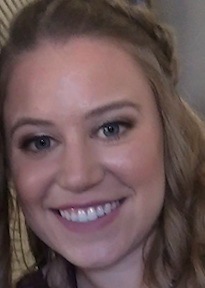 Heather Rylander, BS
Heather received her BS in Biology at California State University, Sacramento. She is currently studying for an MS in Molecular Biology through Lehigh University. She has over four years' experience in semen analysis, IUI preparation and sperm cryopreservation. Outside of work and school, Heather enjoys running, hiking, wine tasting, attending shows at the theater, going to the zoo, relaxing at Guemes Island, and taking motorcycle rides.
                                                                                          Julia H Tracy, MS
Julia has a BS in Molecular Genetics from The Evergreen State College, Olympia, WA; and an MS in Restoration Ecology from the University of Washington, Seattle WA. She has experience in molecular biology, cell culture, and gene expression. Julia has 9 publications in genotoxicity, cell biology and neurology. Whenever she's asked about her work, she enjoys saying, "I spend my days counting sperm…"
Vahida Anchamparuthy, MS PhD
Vahida received her BS and MS in Veterinary Science at the Kerala Agricultural University, Kerala, India. She was awarded her PhD in Reproductive Physiology at Virginia Polytechnic Institute and State University in Blacksburg, VA. She came to MFL with 9 years' experience in human and domestic animal semen analysis, IVF and cryopreservation. Vahida has publications in the field of embryo development and vitrification.