Quynh's defense, December 07, 2022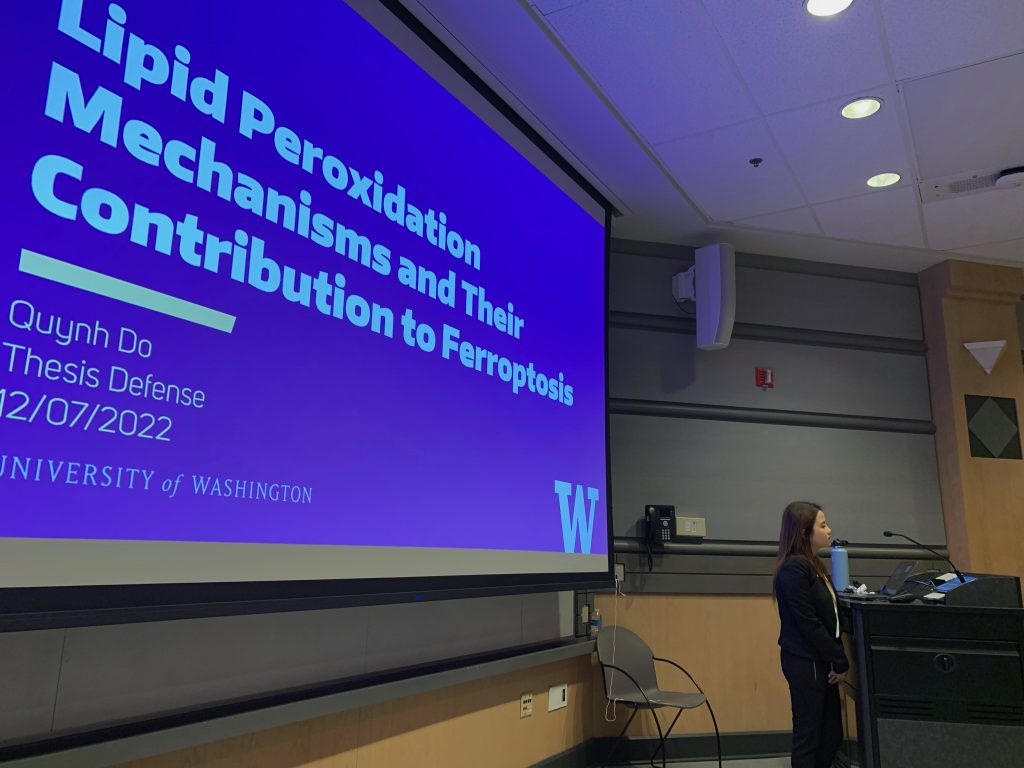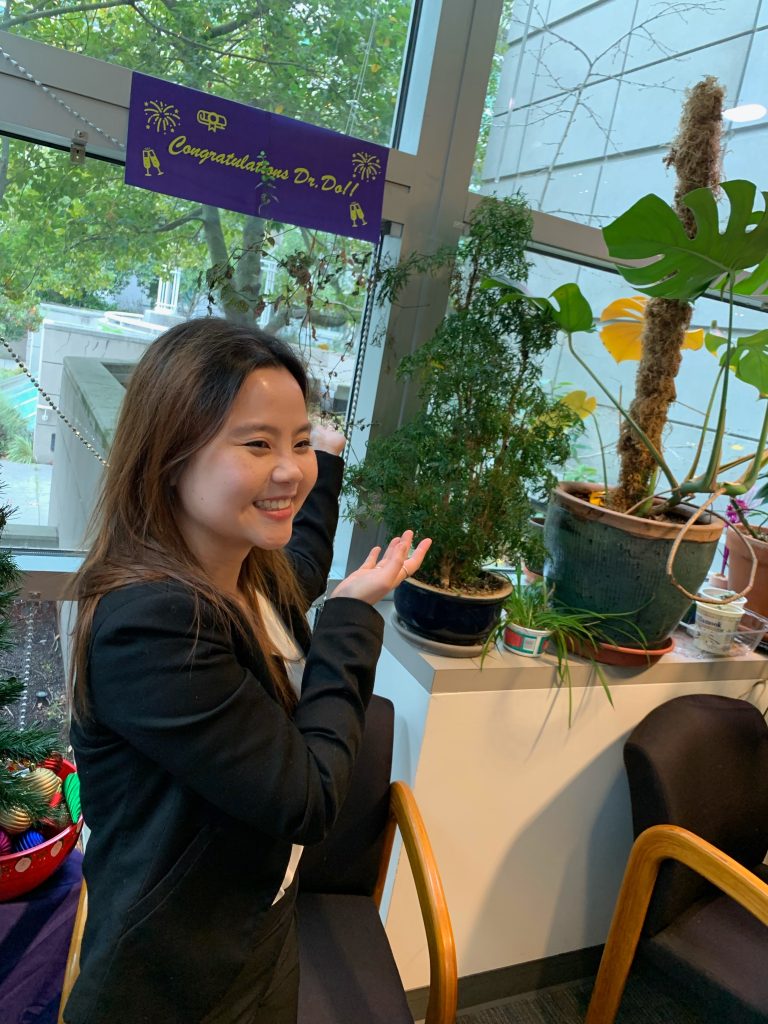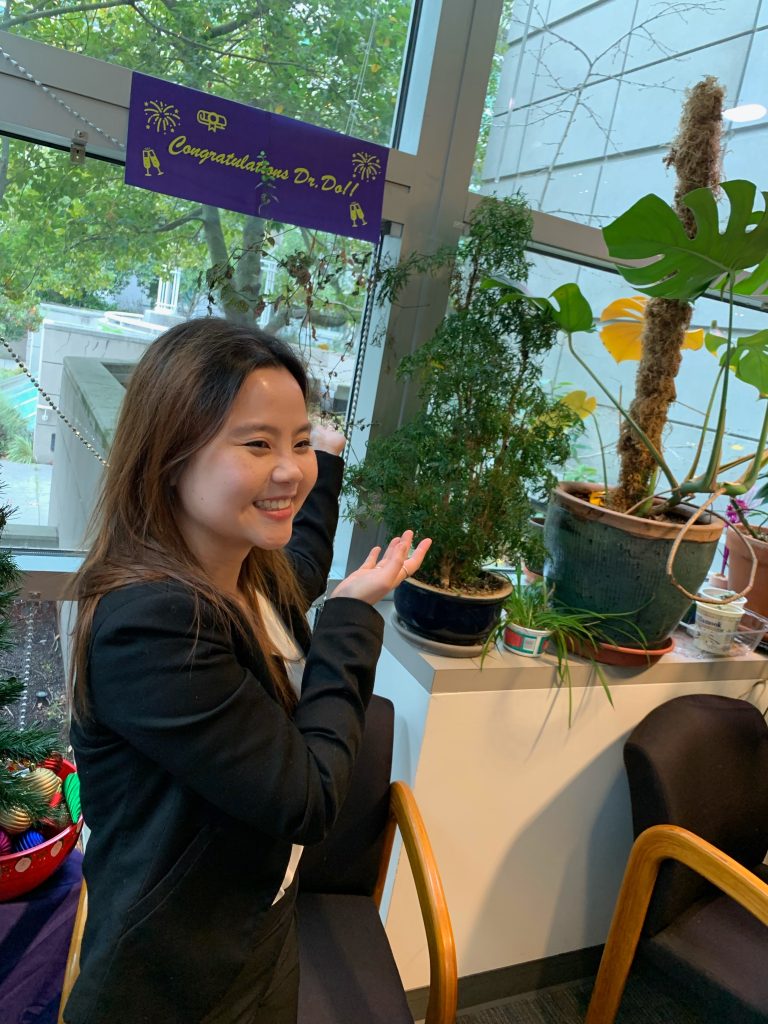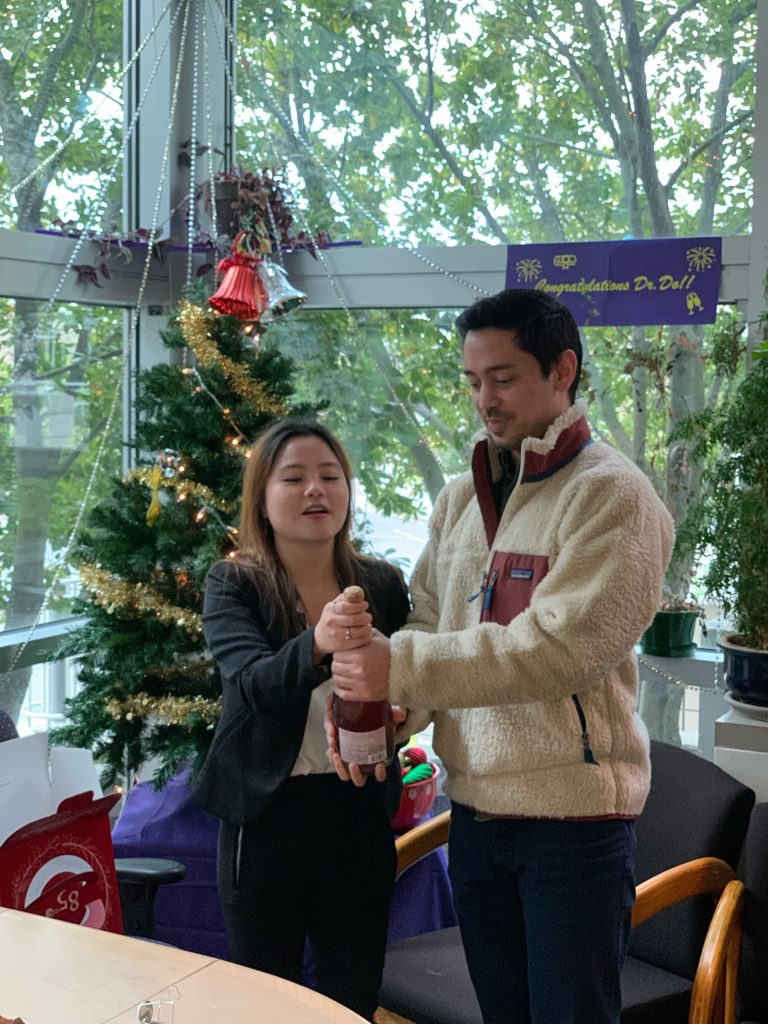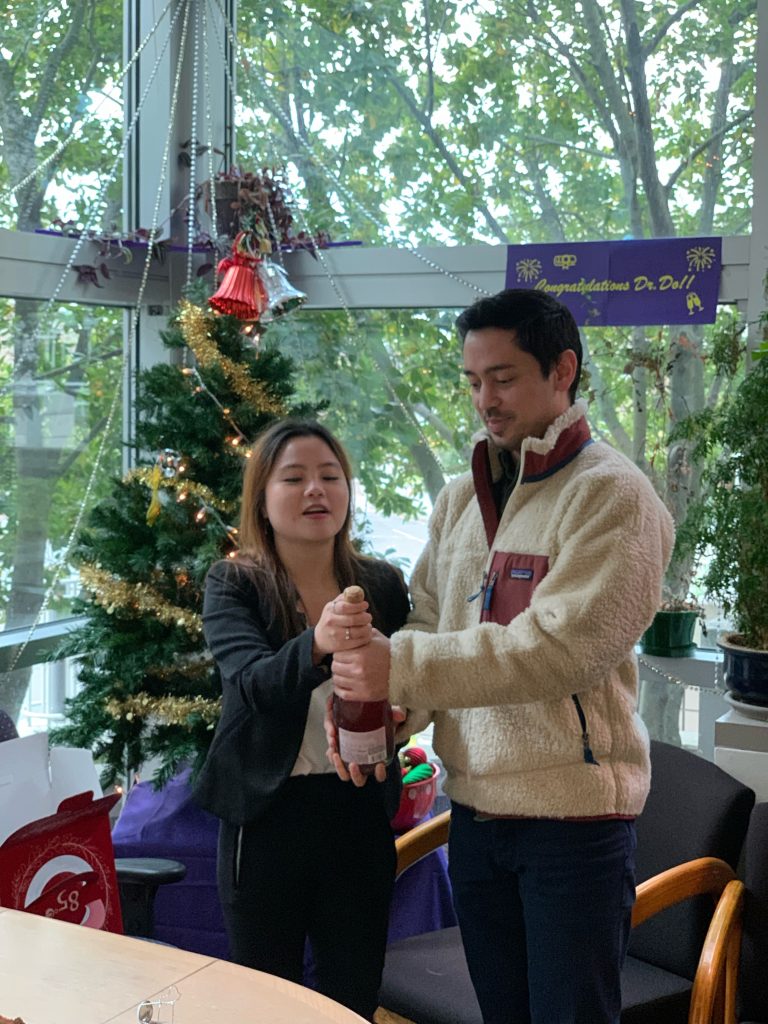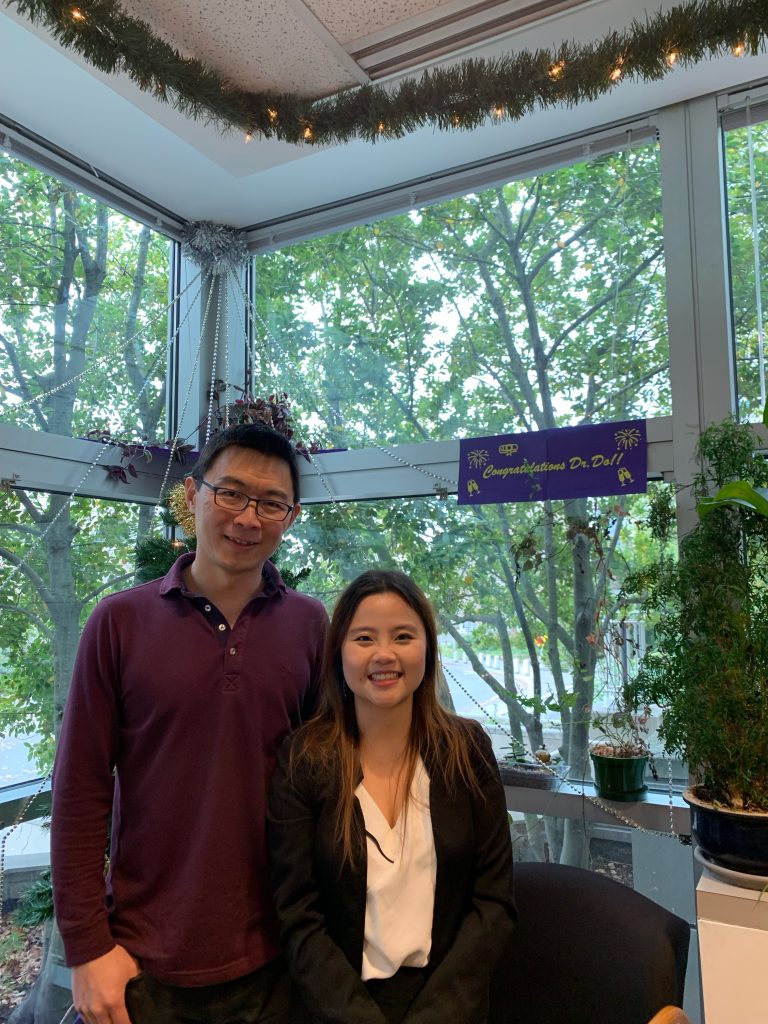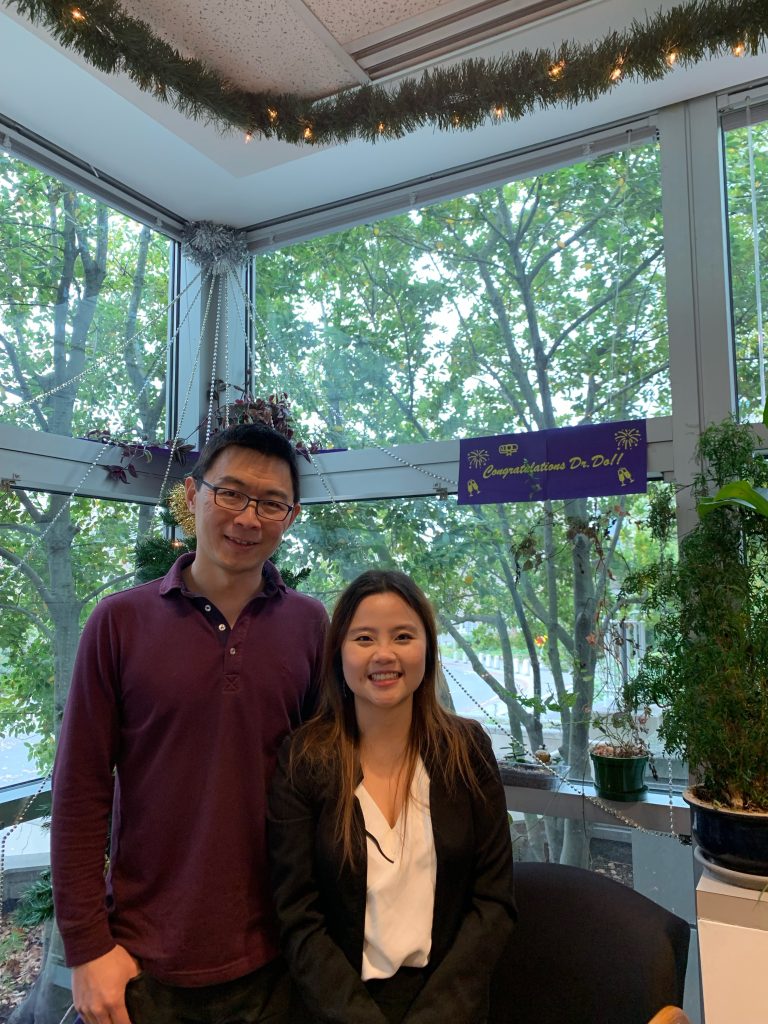 ISSX, November 2022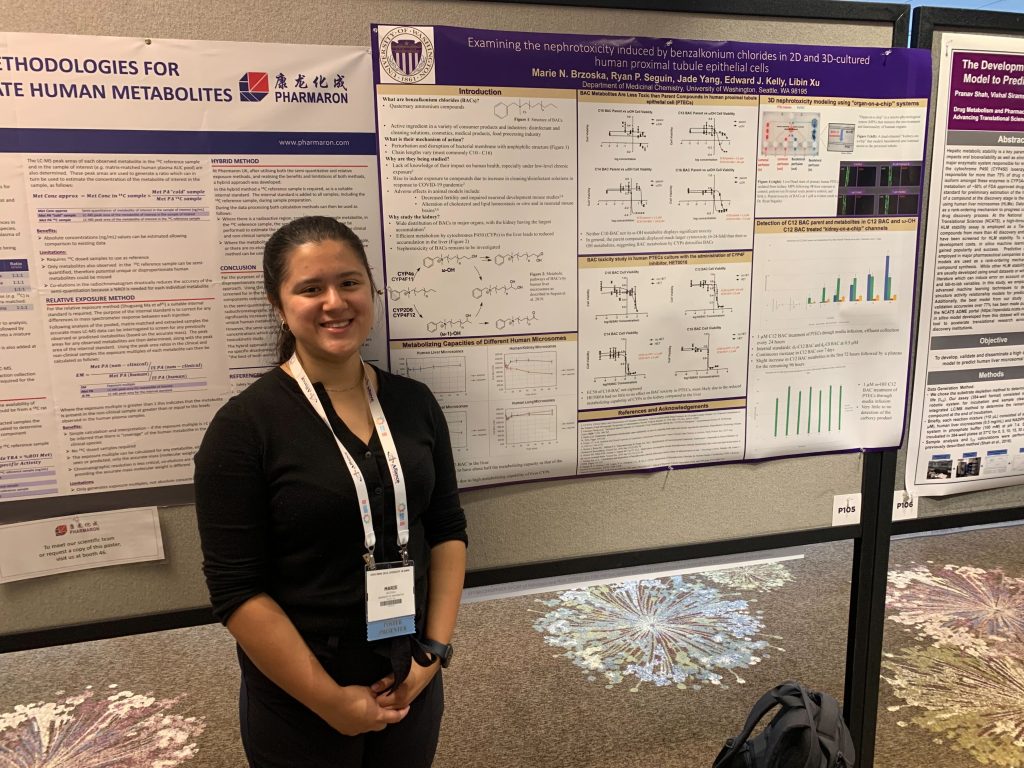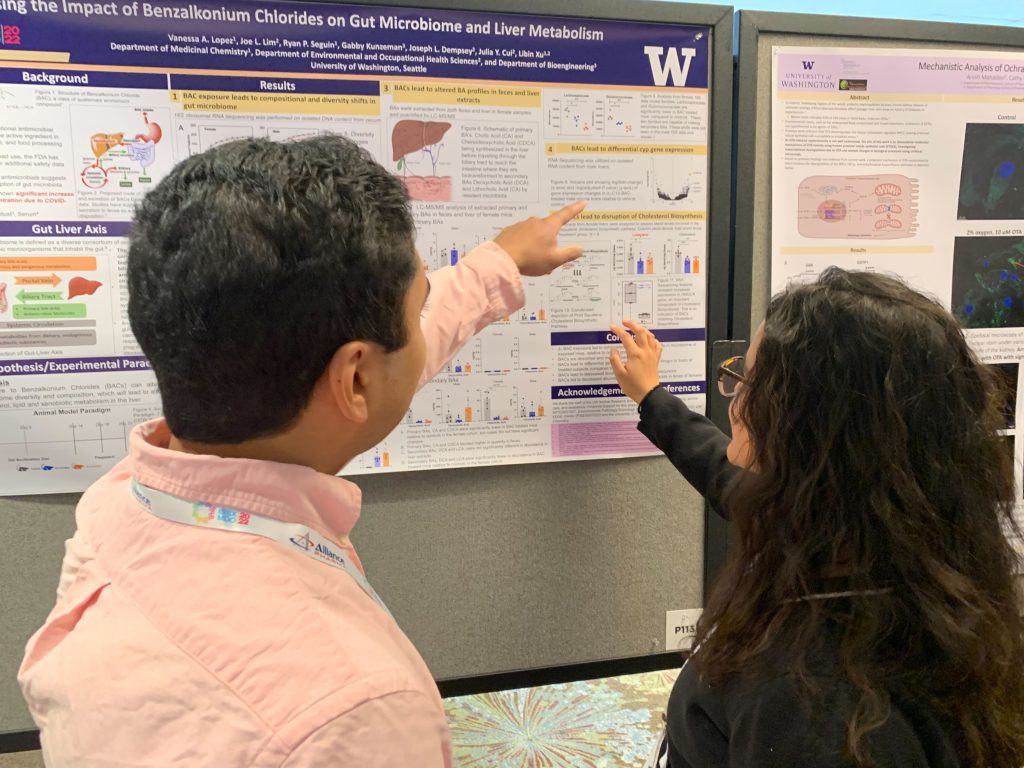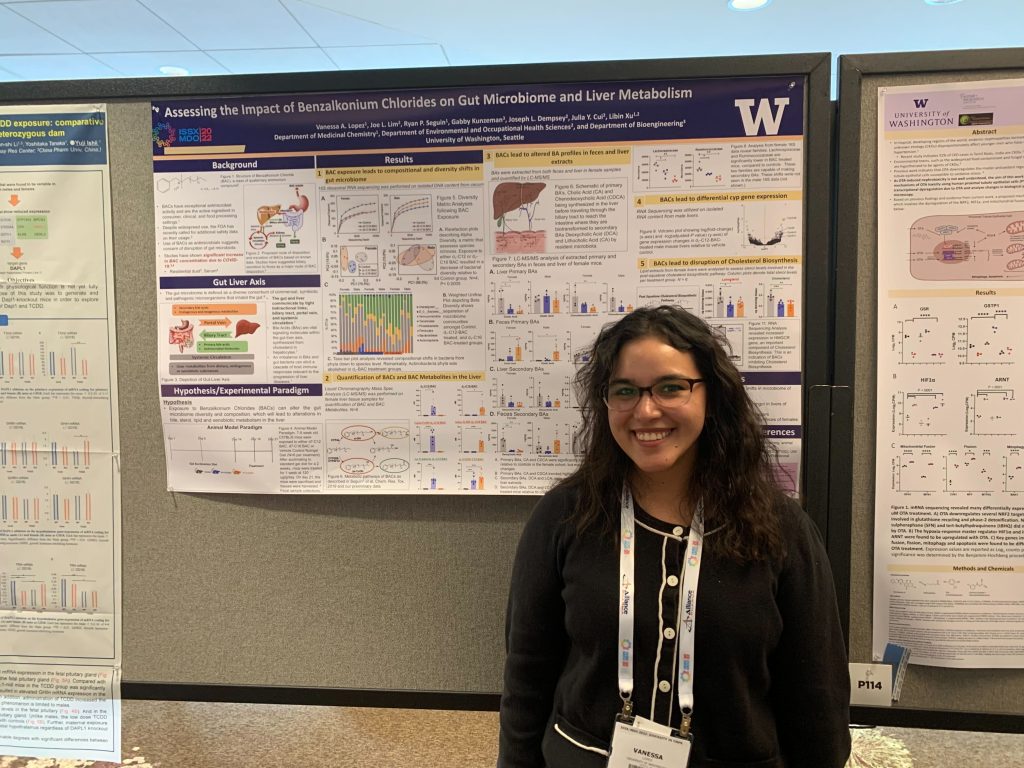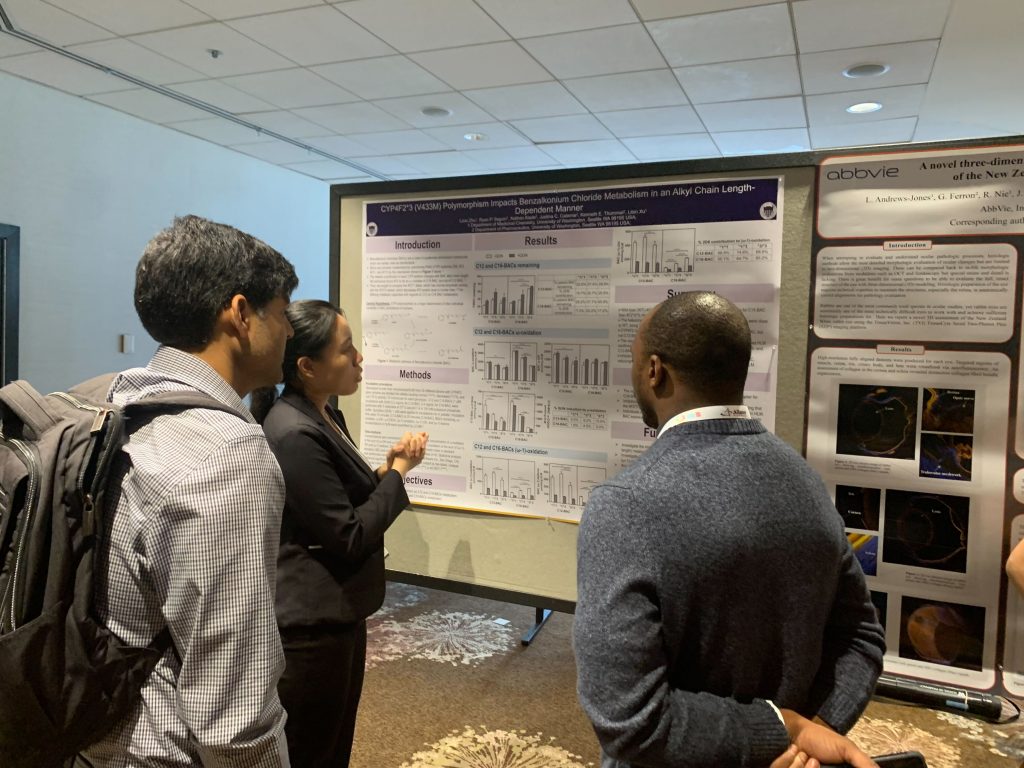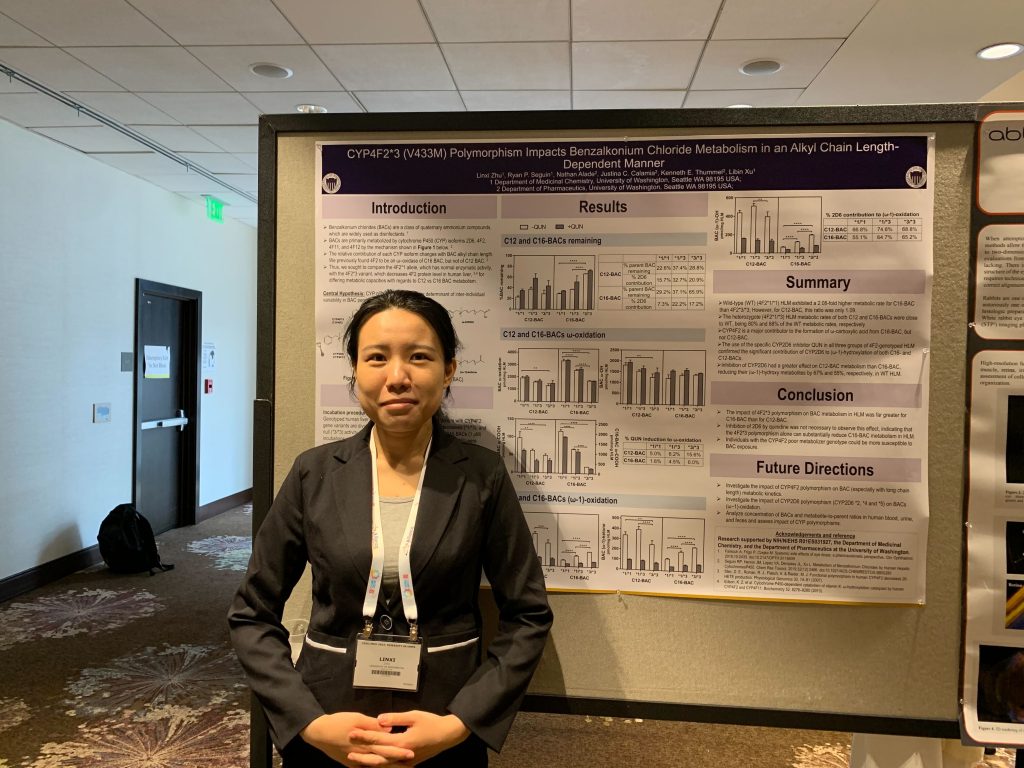 International Conference on Gram-Positive Pathogens, October 2022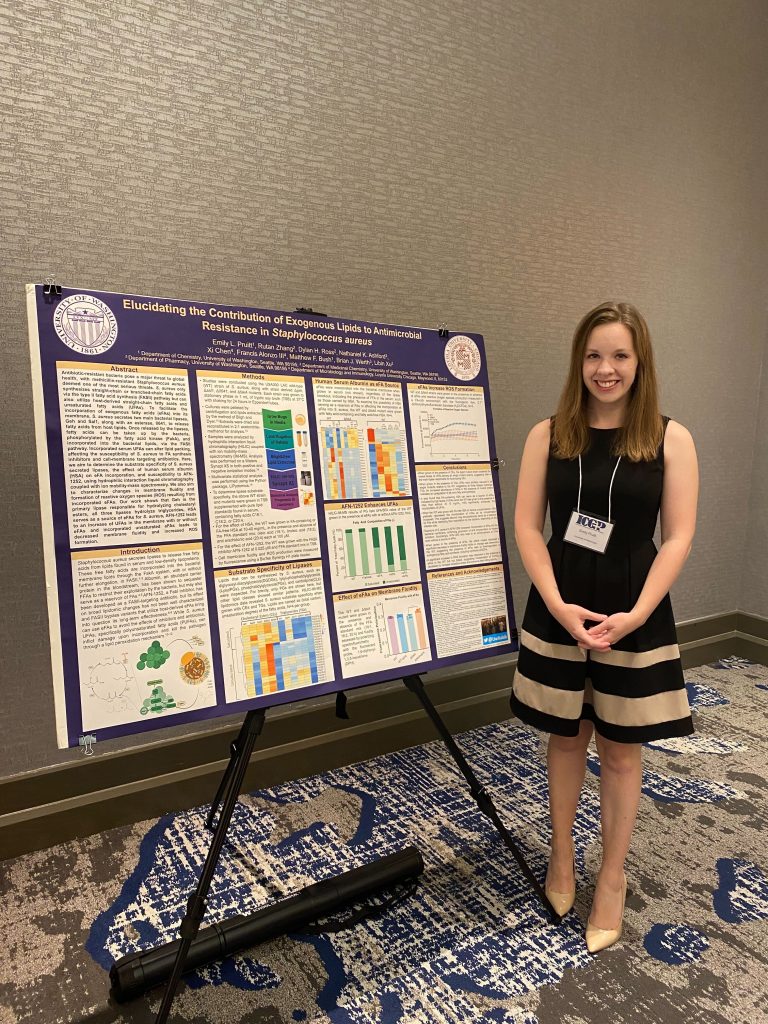 Group photo, October 2022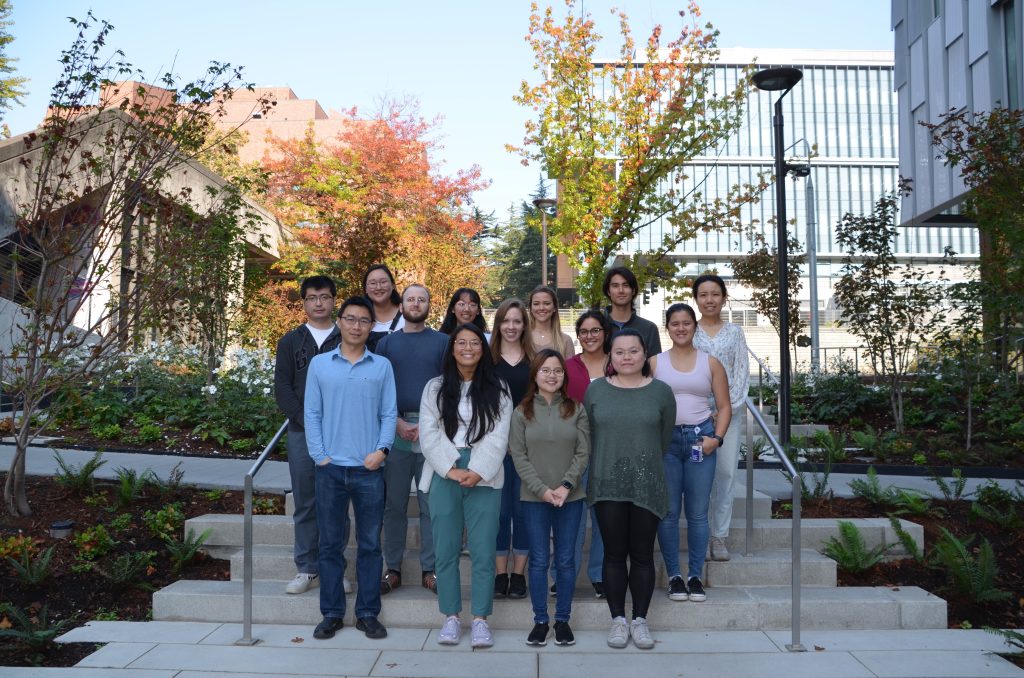 Group picnic, August 2022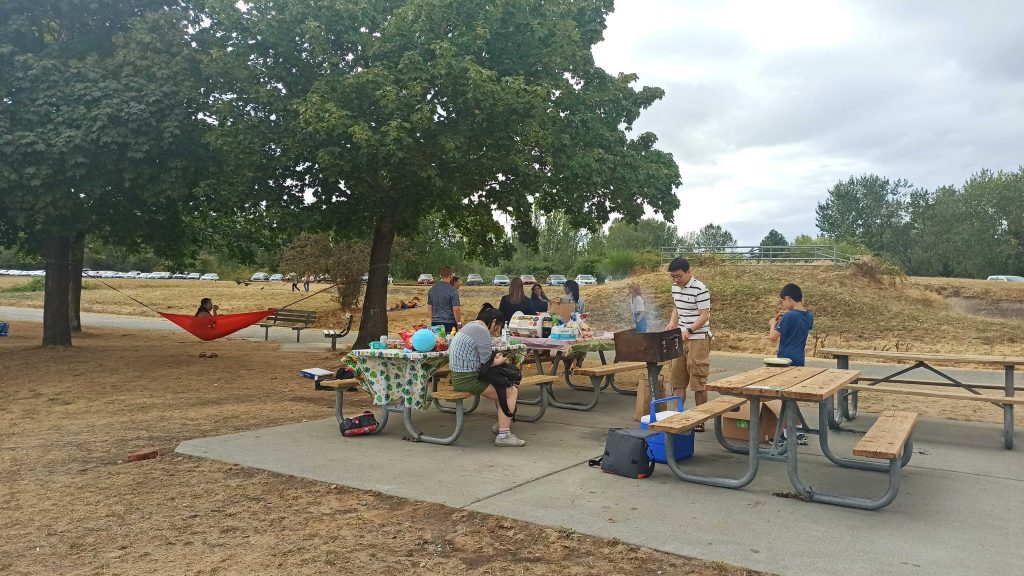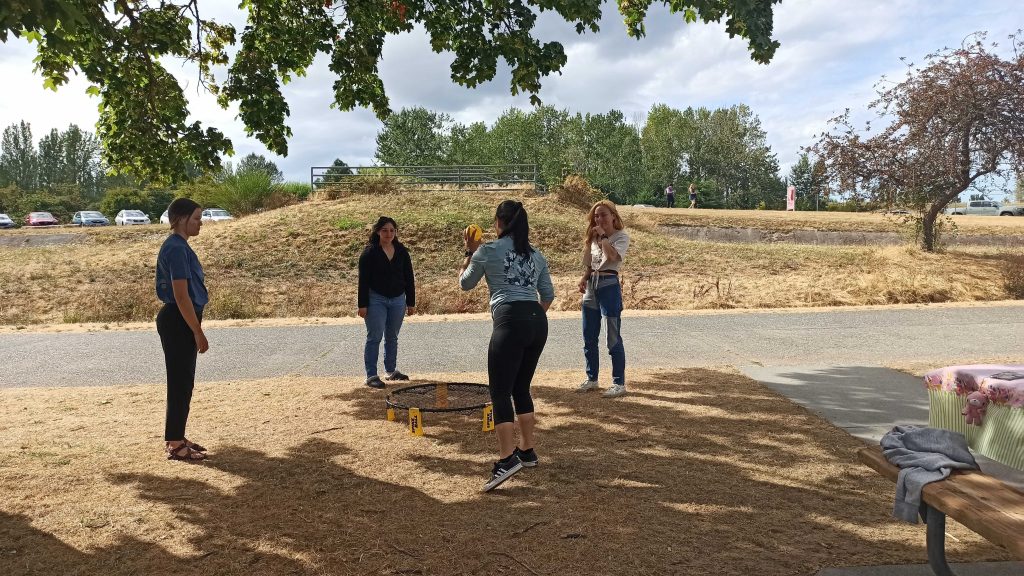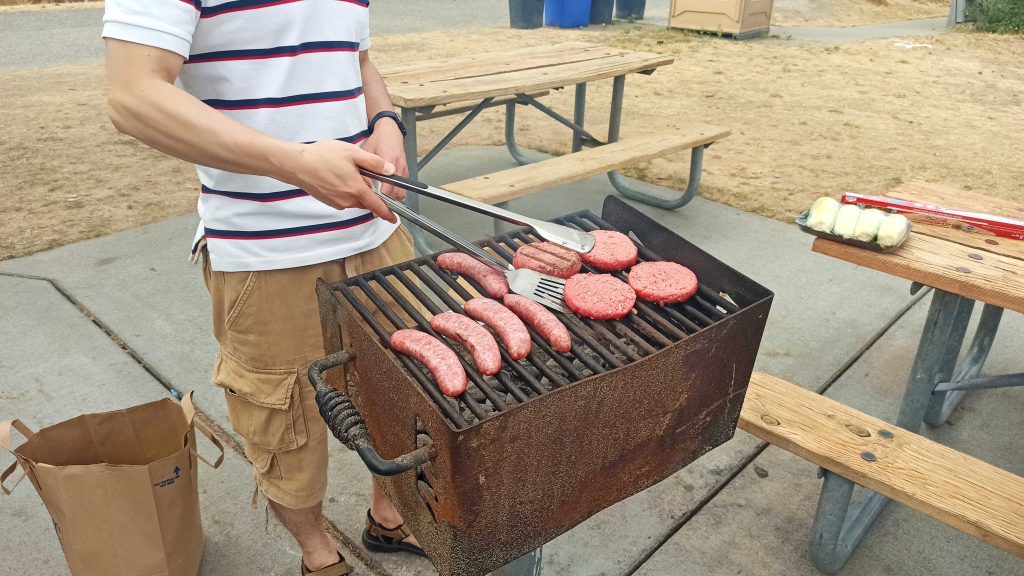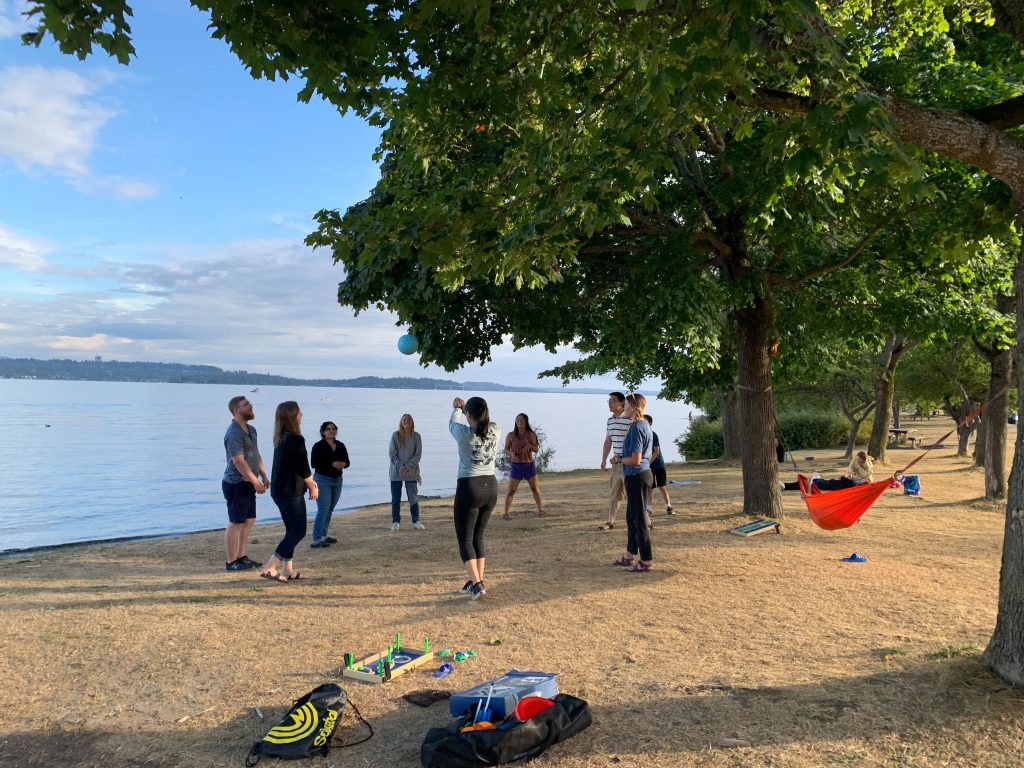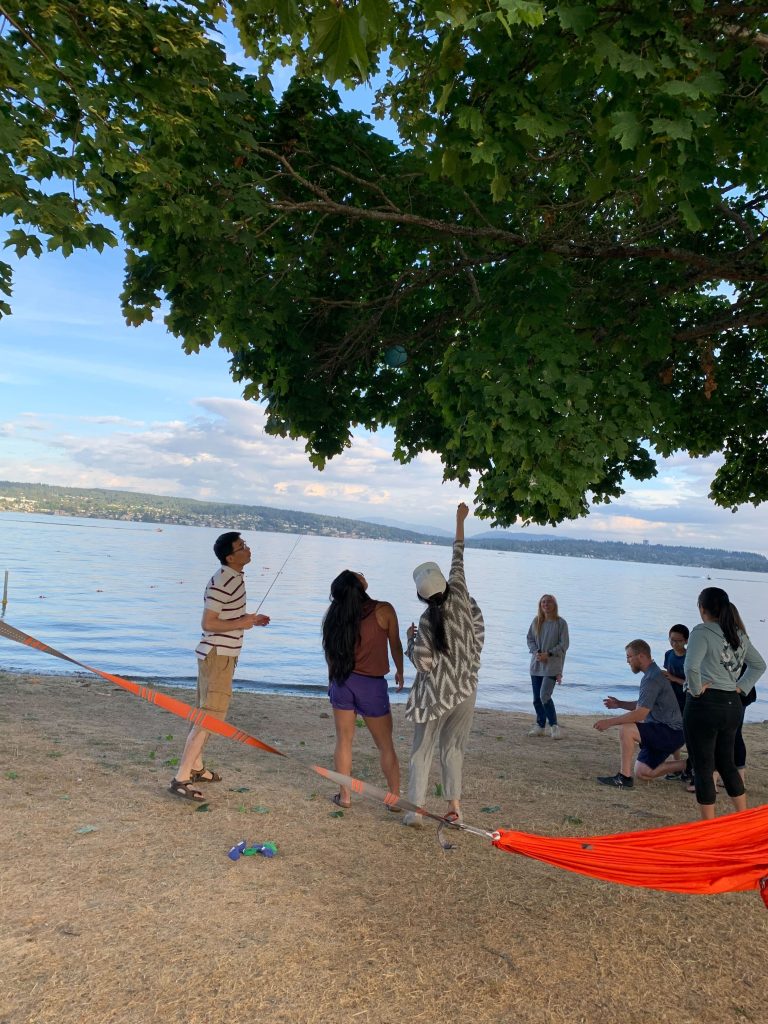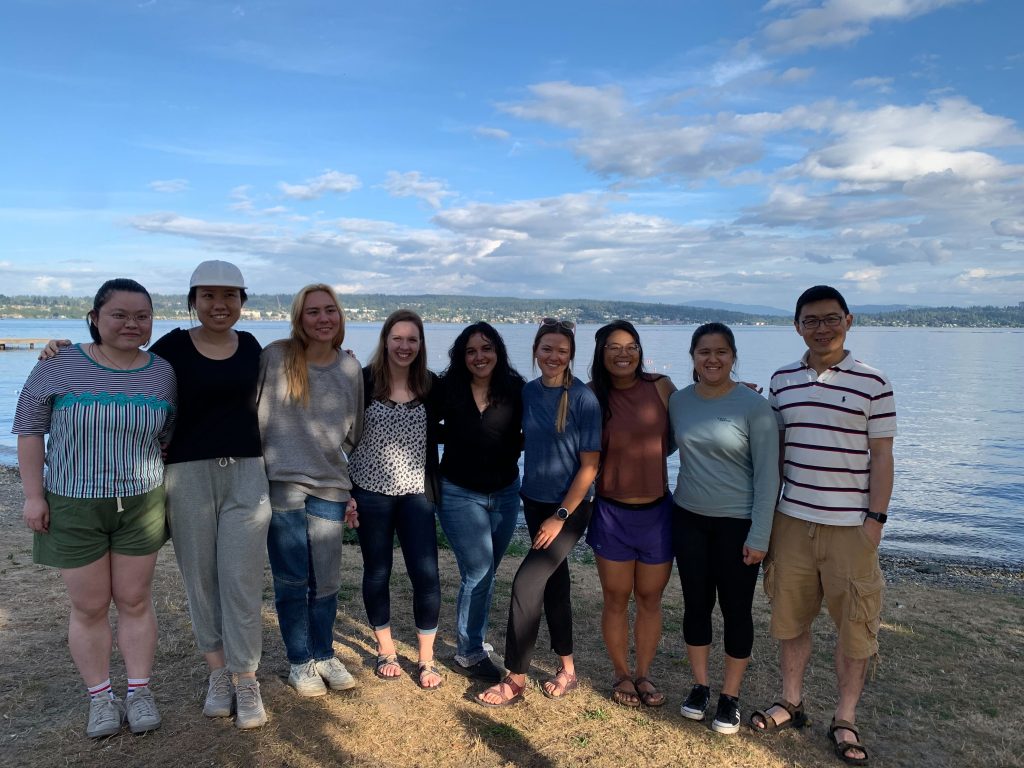 Summer undergraduate research symposium, August 2022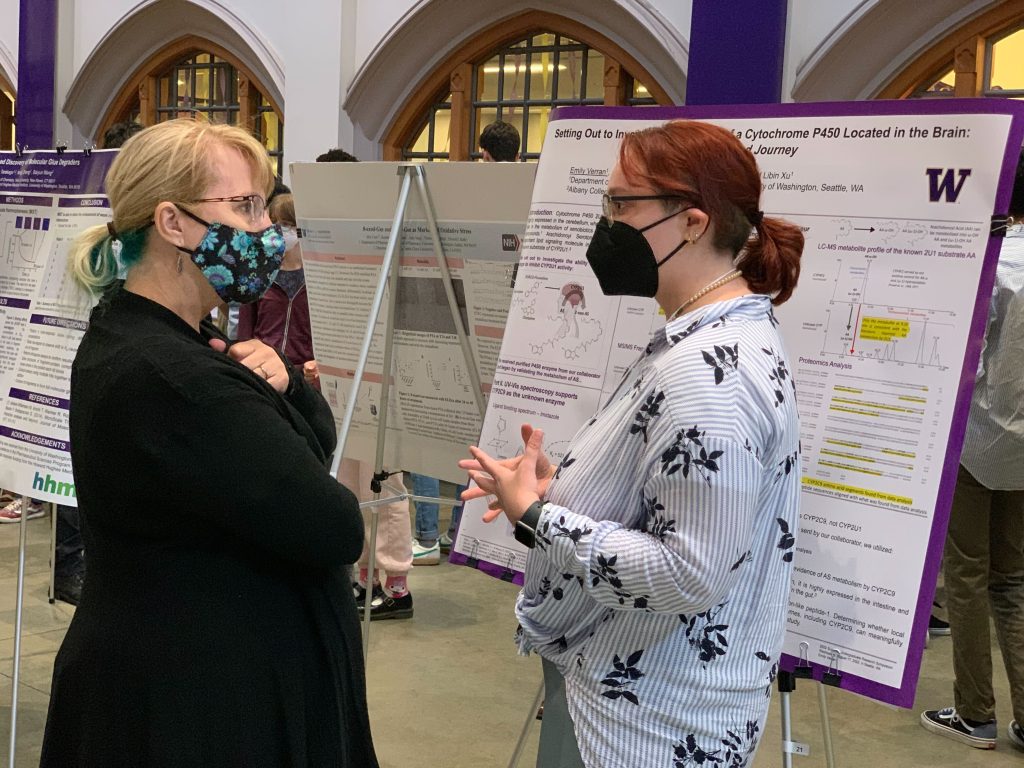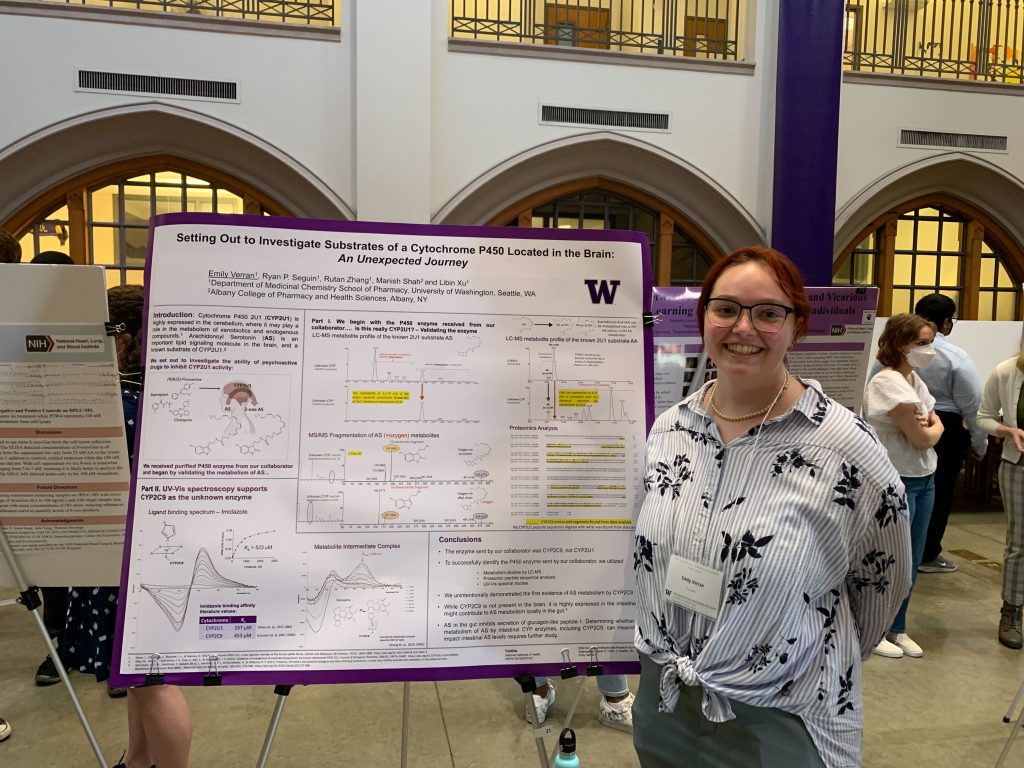 ASMS, Minneapolis, June 2022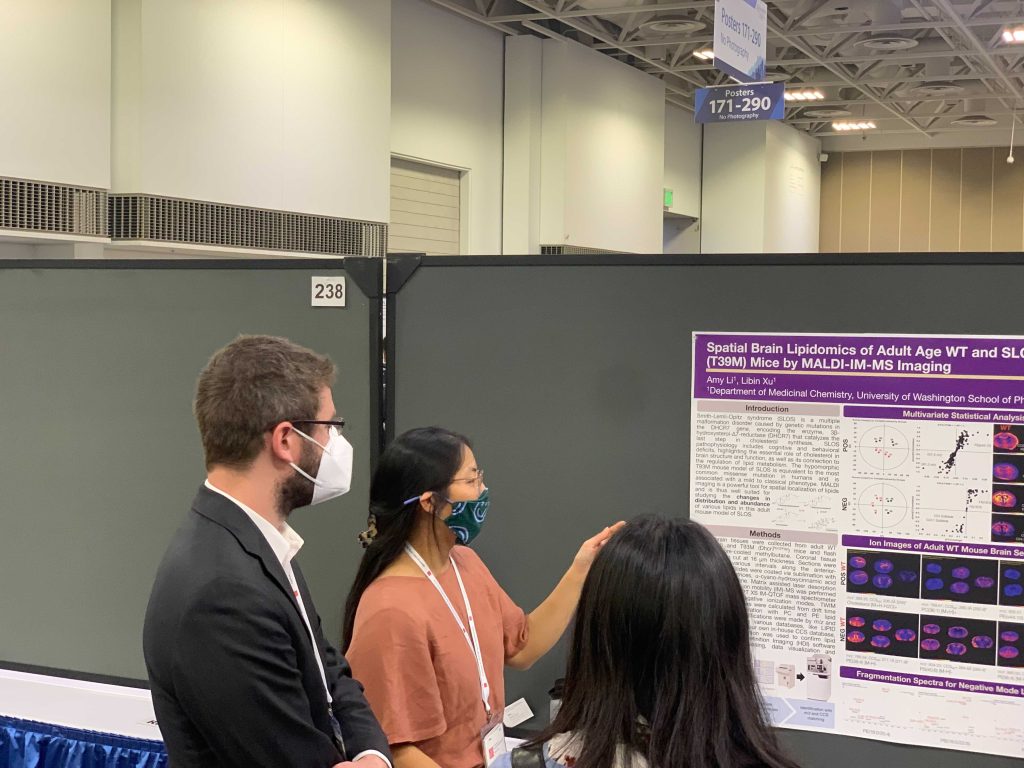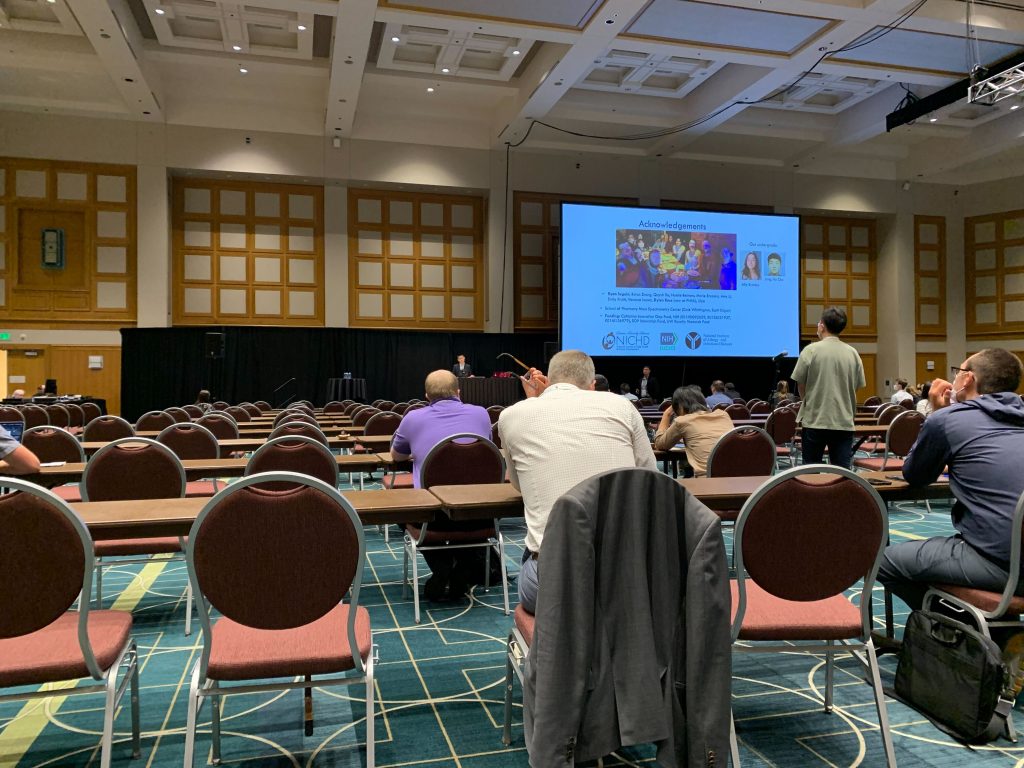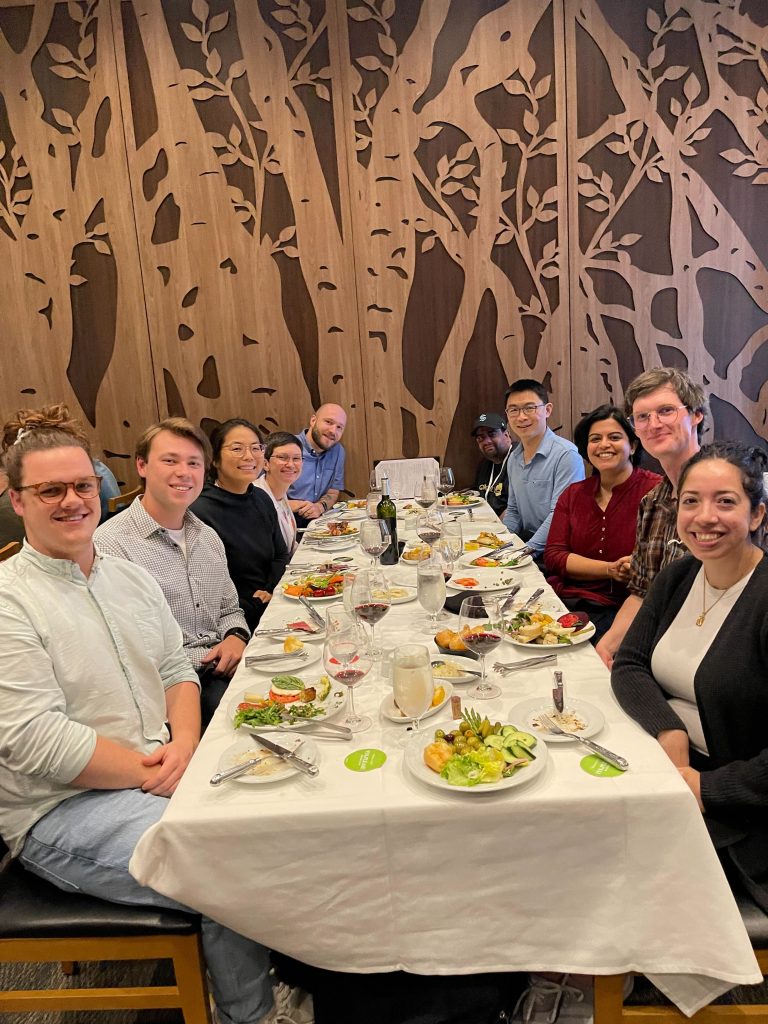 ASPET, Philadelphia, April 2022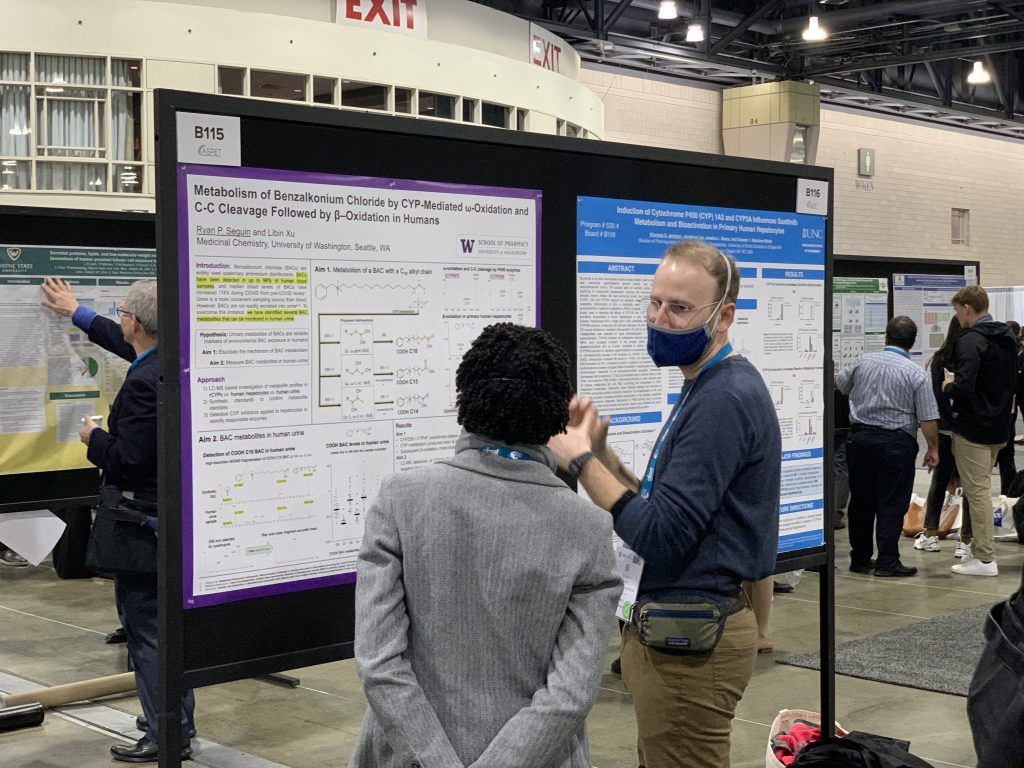 Cherry blossom, March, 2022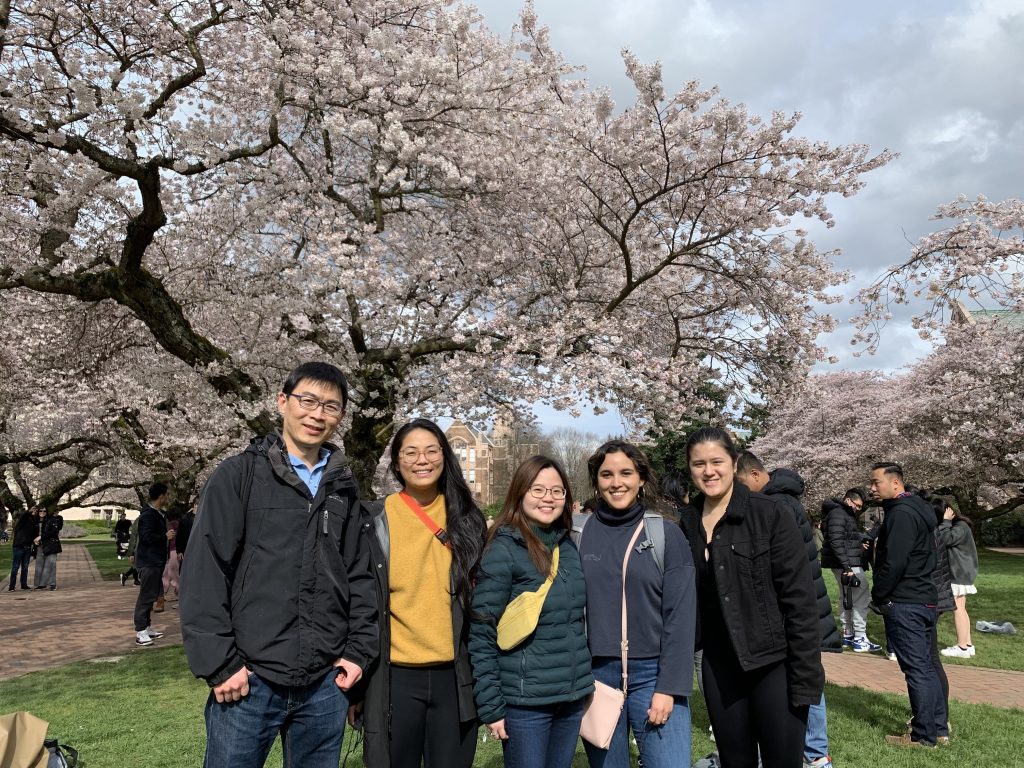 Group outing, November 2021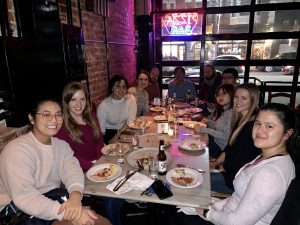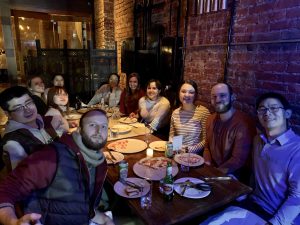 Sub-group hiking to Poo Poo Point, August 2021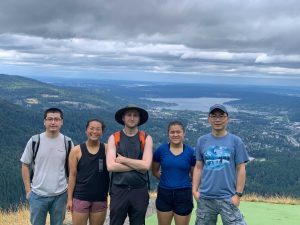 Dylan Defense Party, April 2021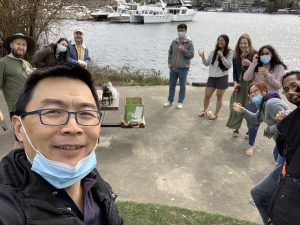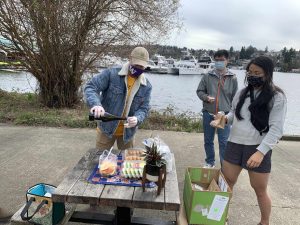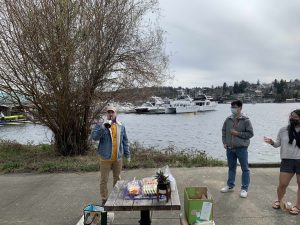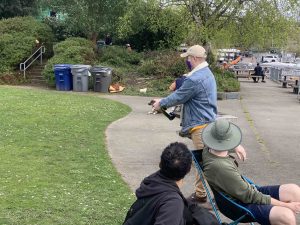 Dylan Defense, March 30, 2021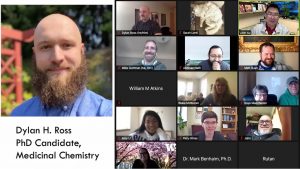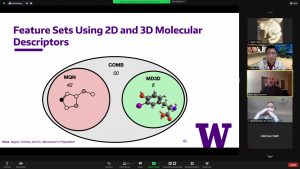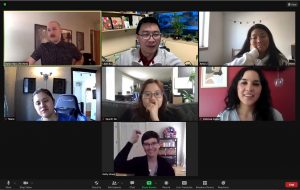 Group Zoom Gameday, December 2020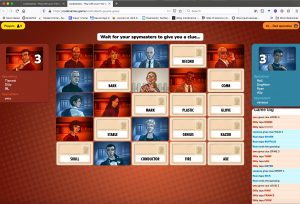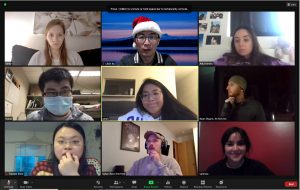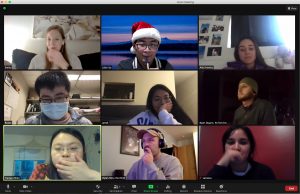 Group holiday party at Flatstick Pub, December 2019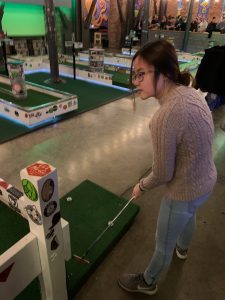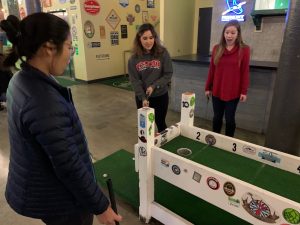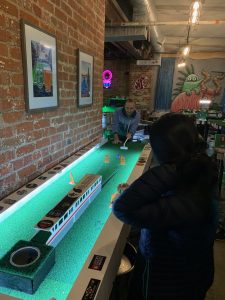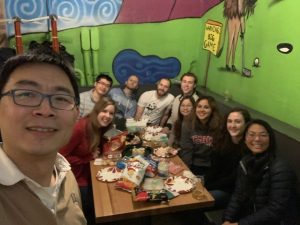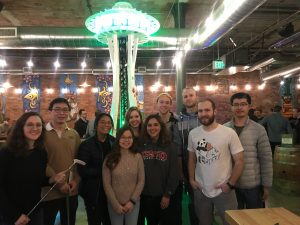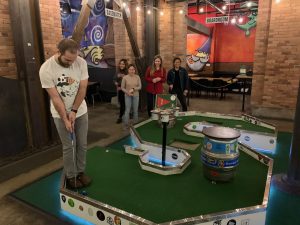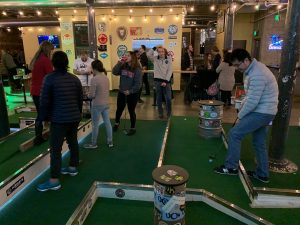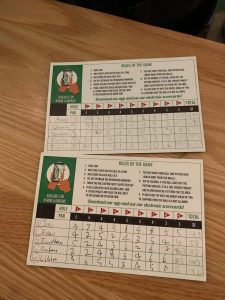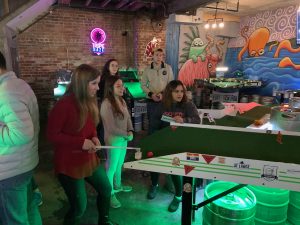 Josi's defense, December 06, 2019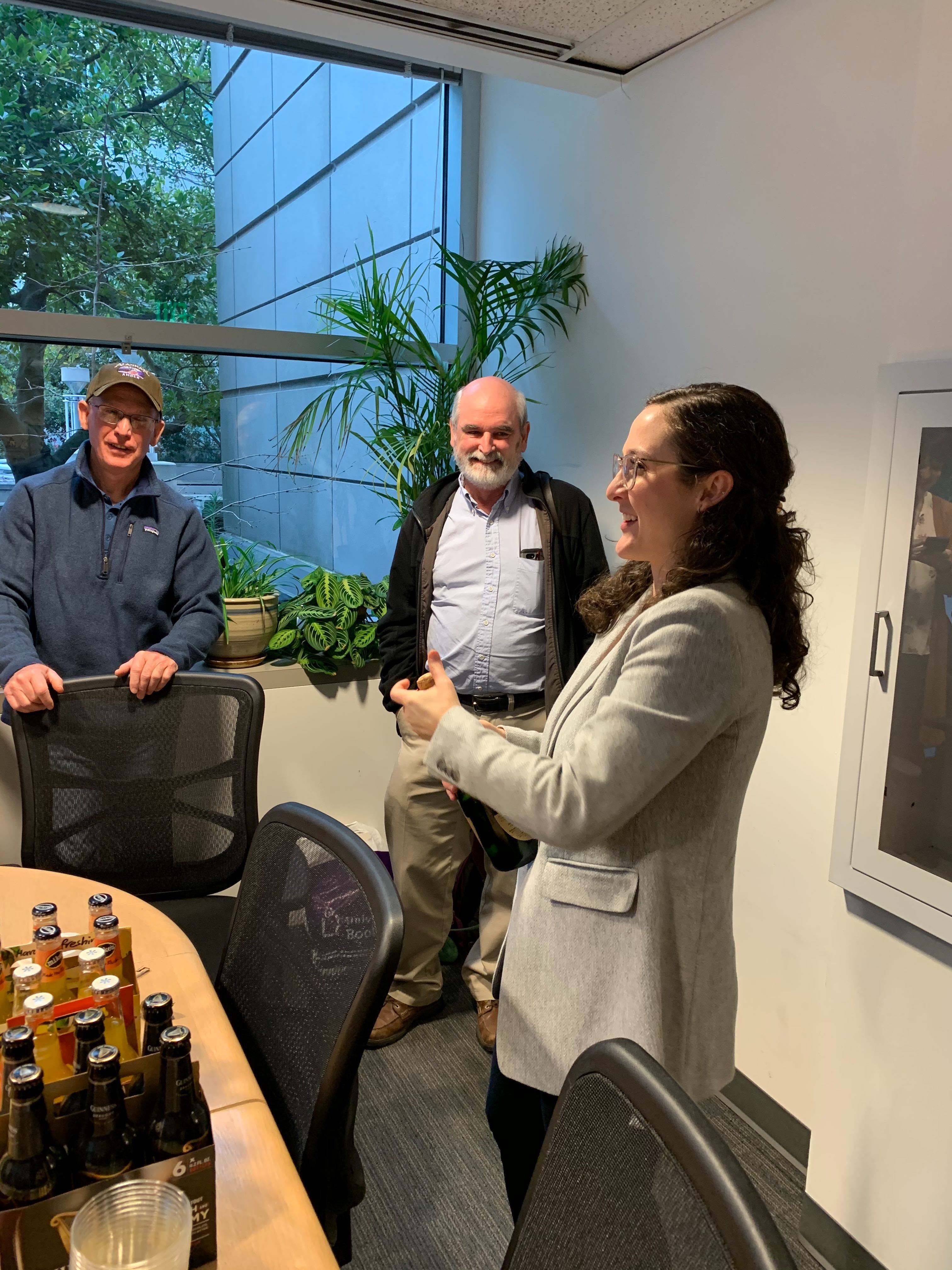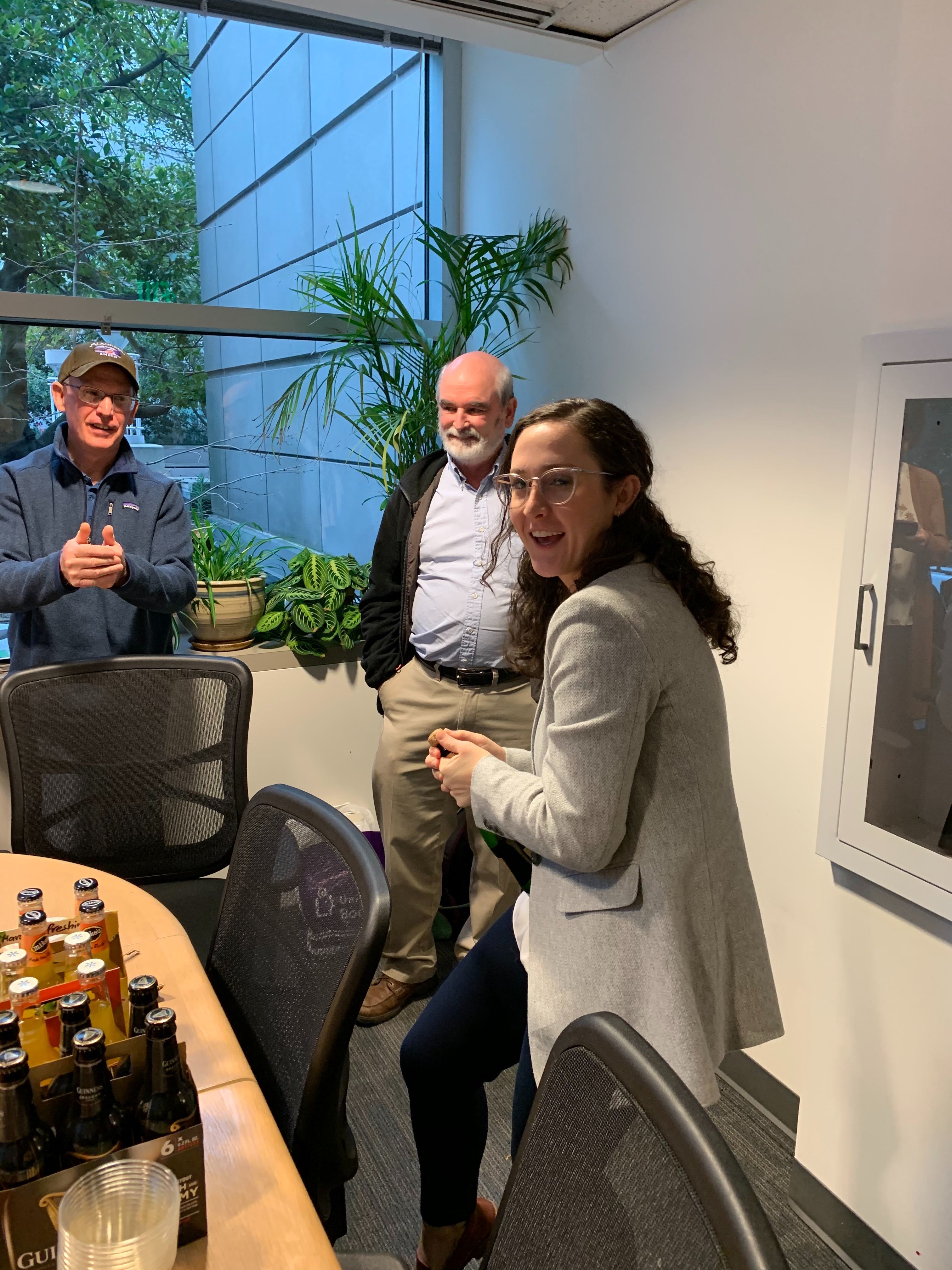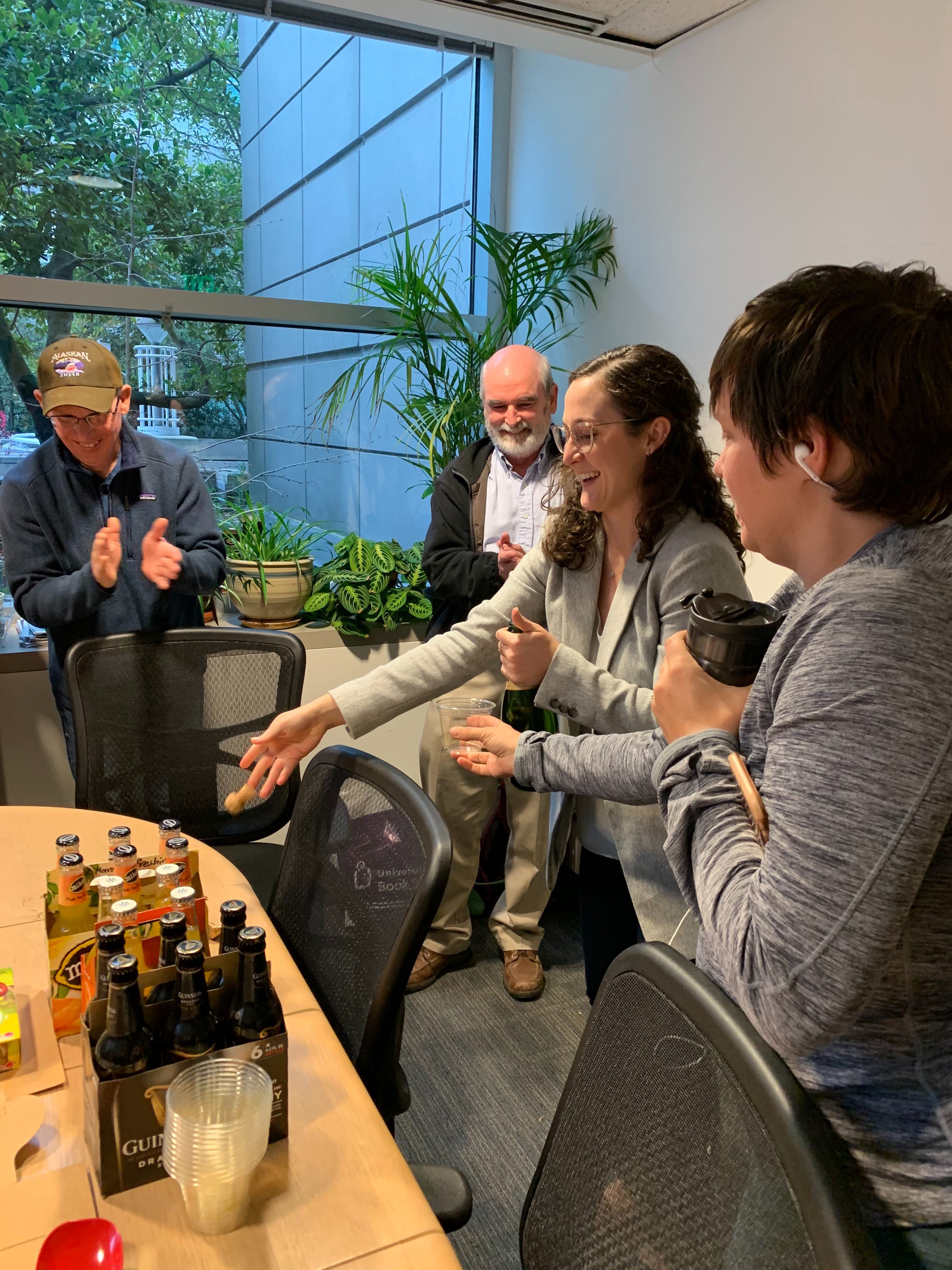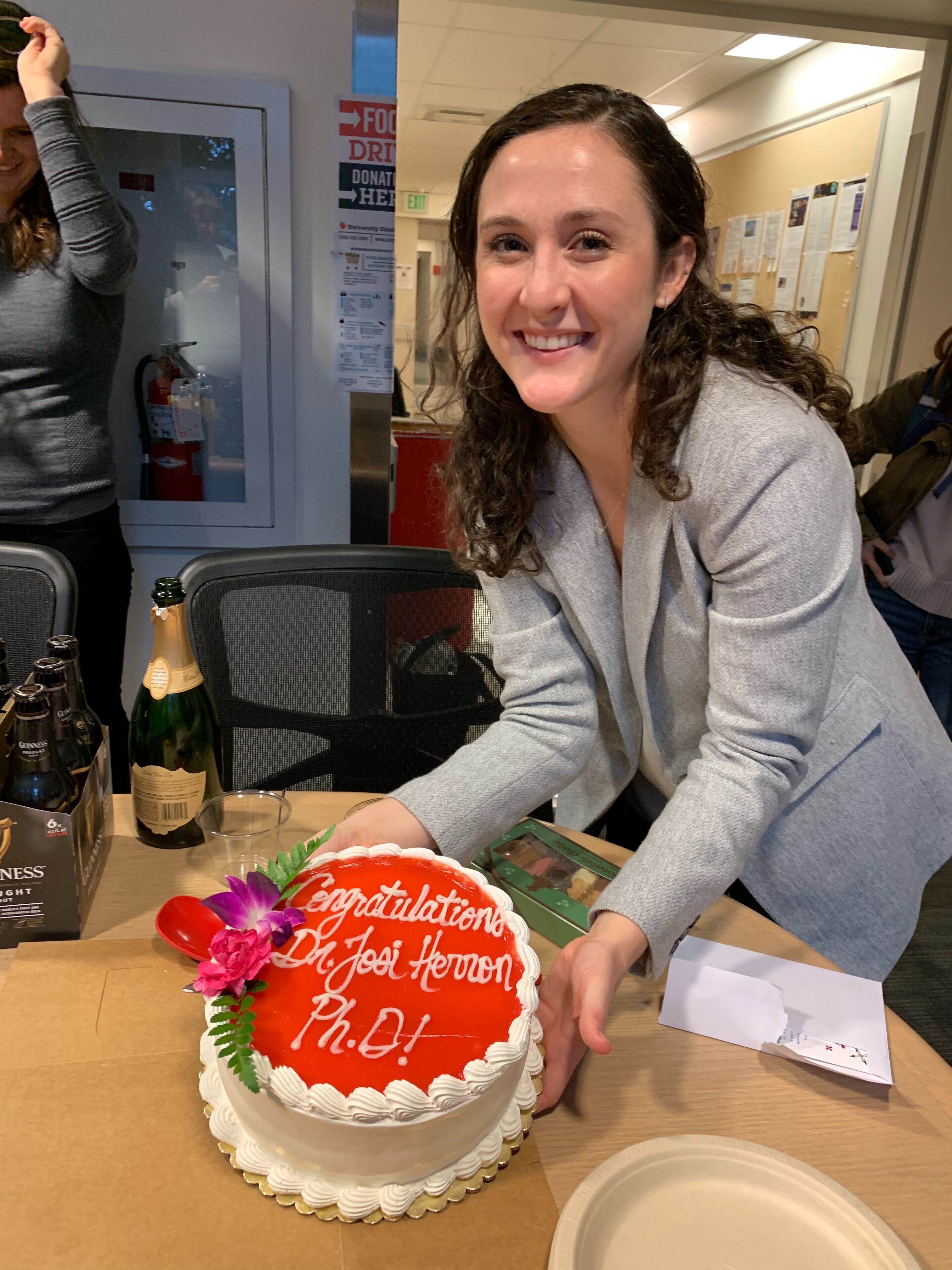 12th International ISSX meeting, Portland, OR, July, 2019
Ryan at the poster: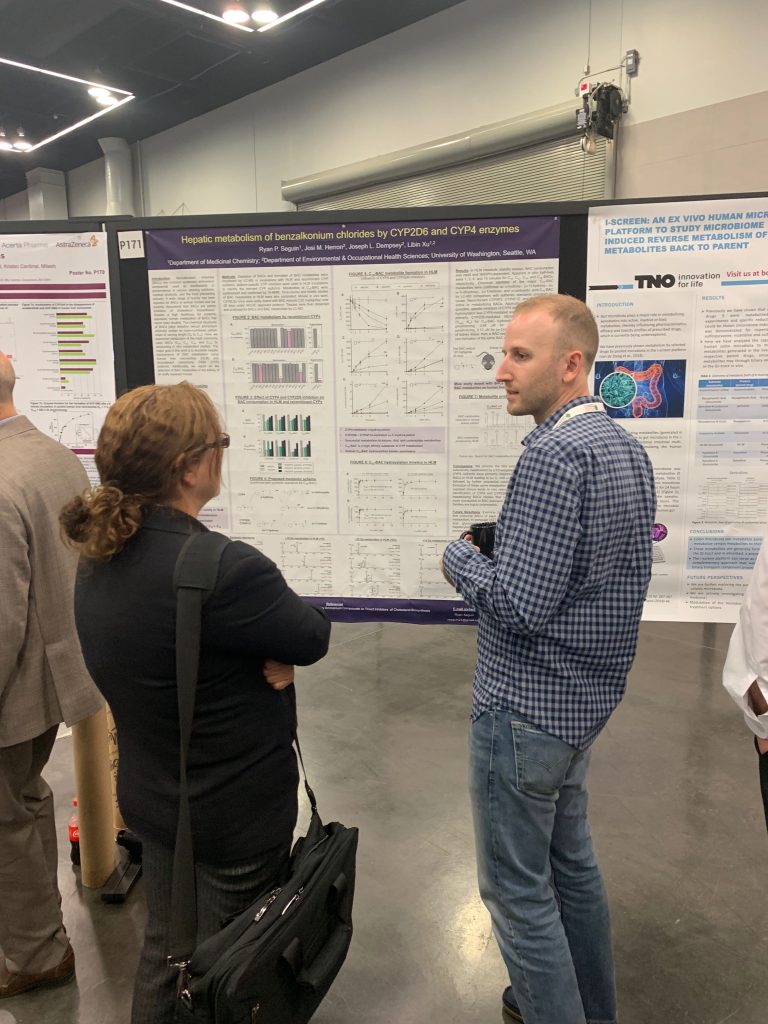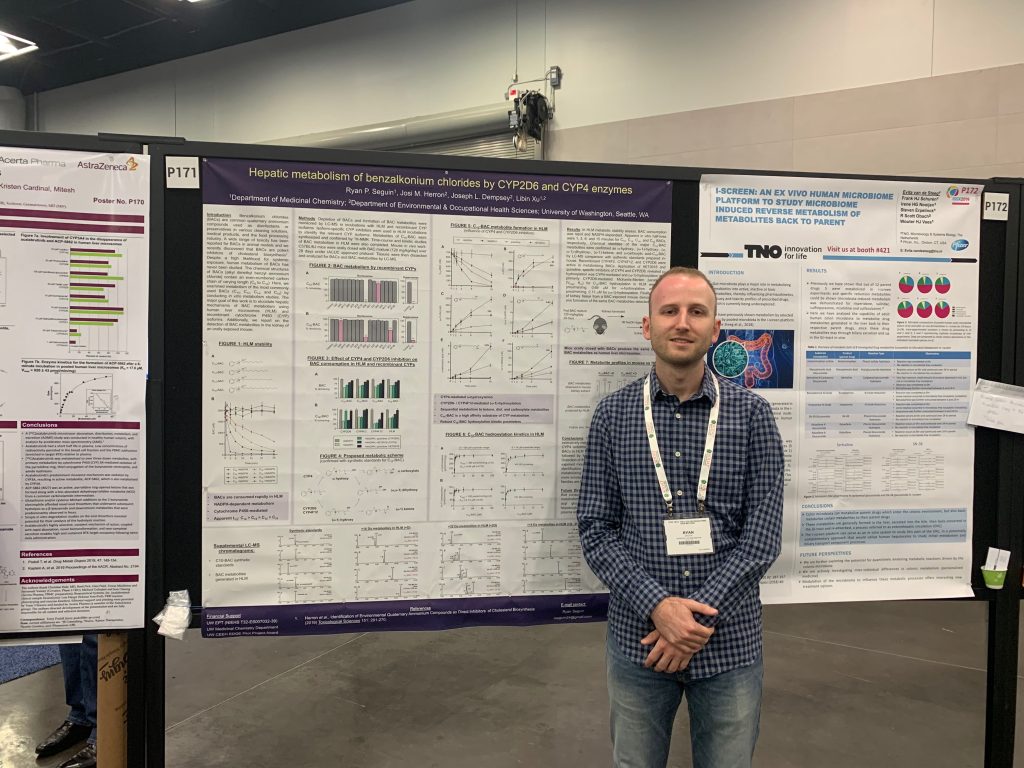 Farewell for Kelly, July, 2019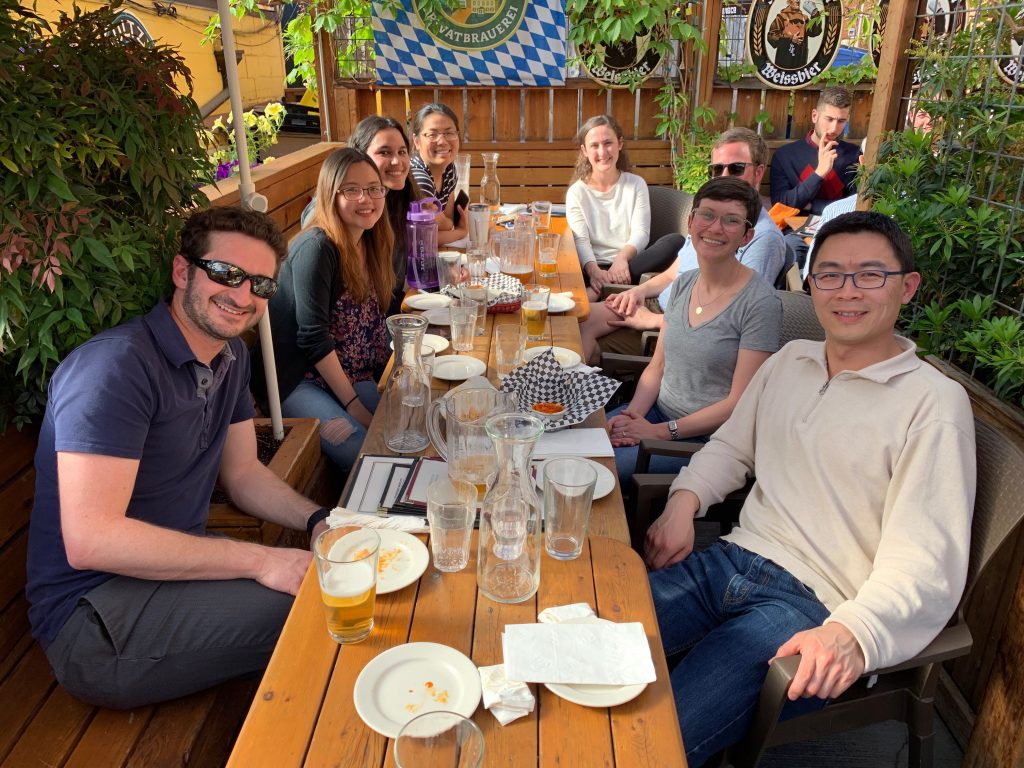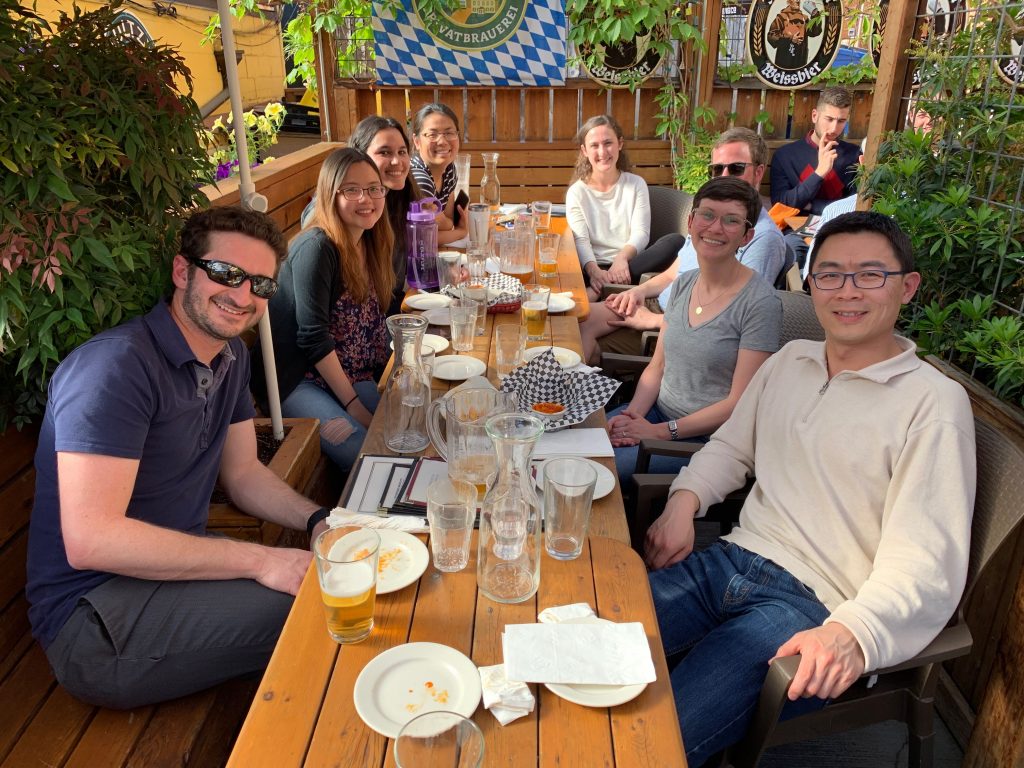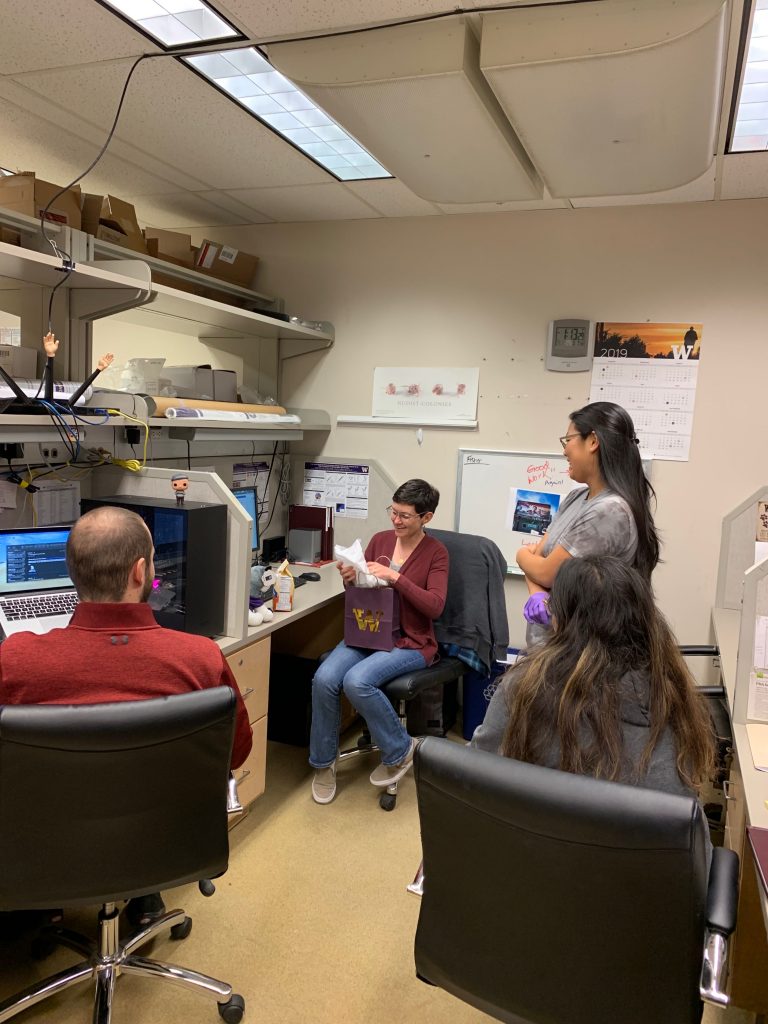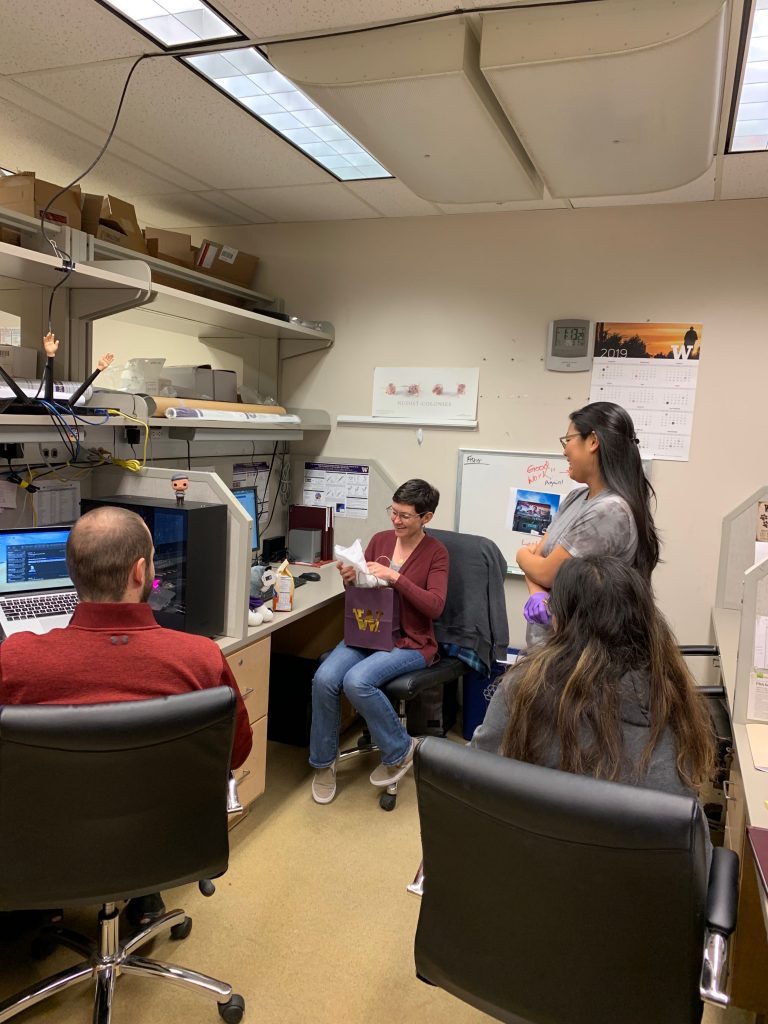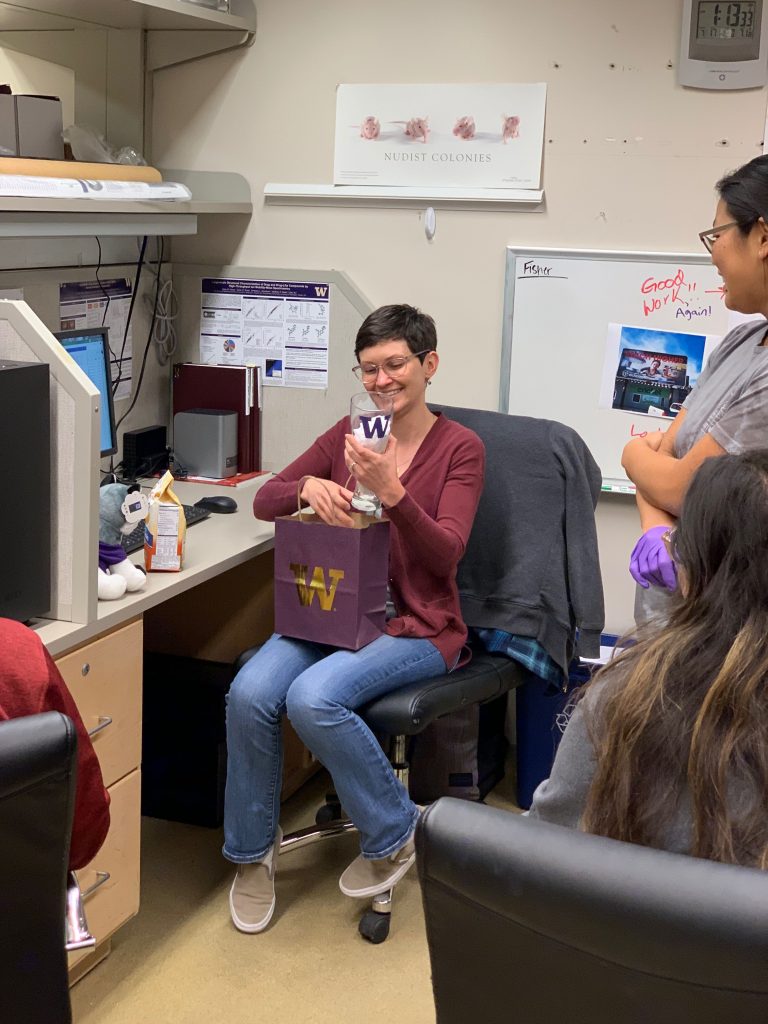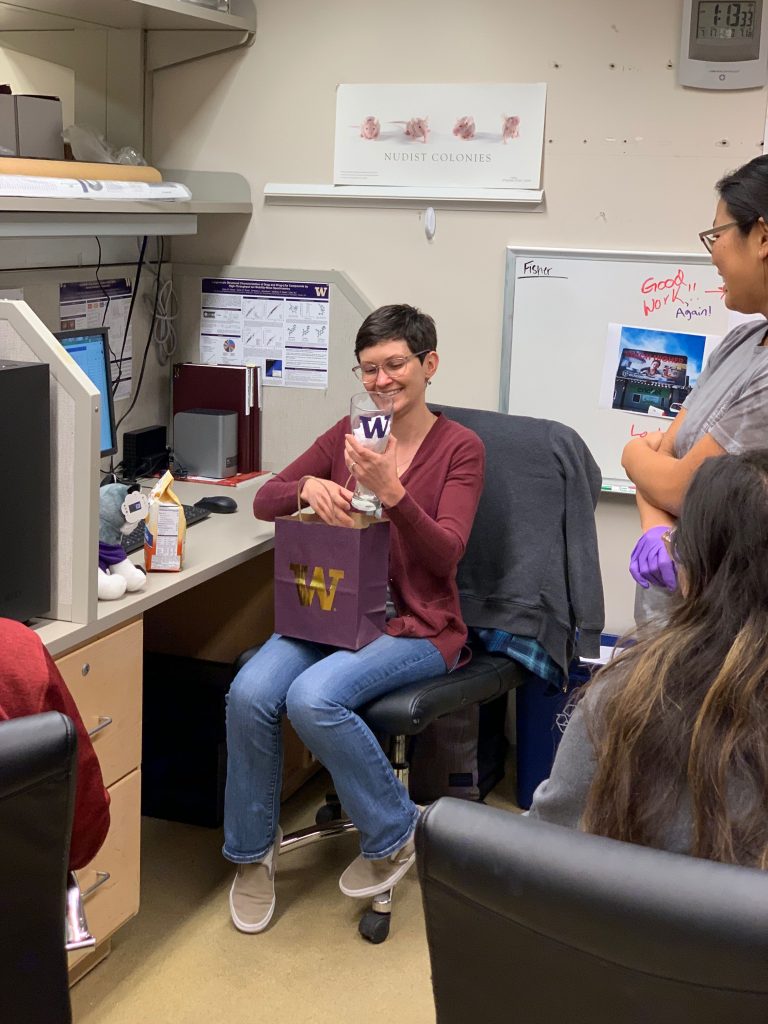 Students from SHPEP program visit lab, July 2019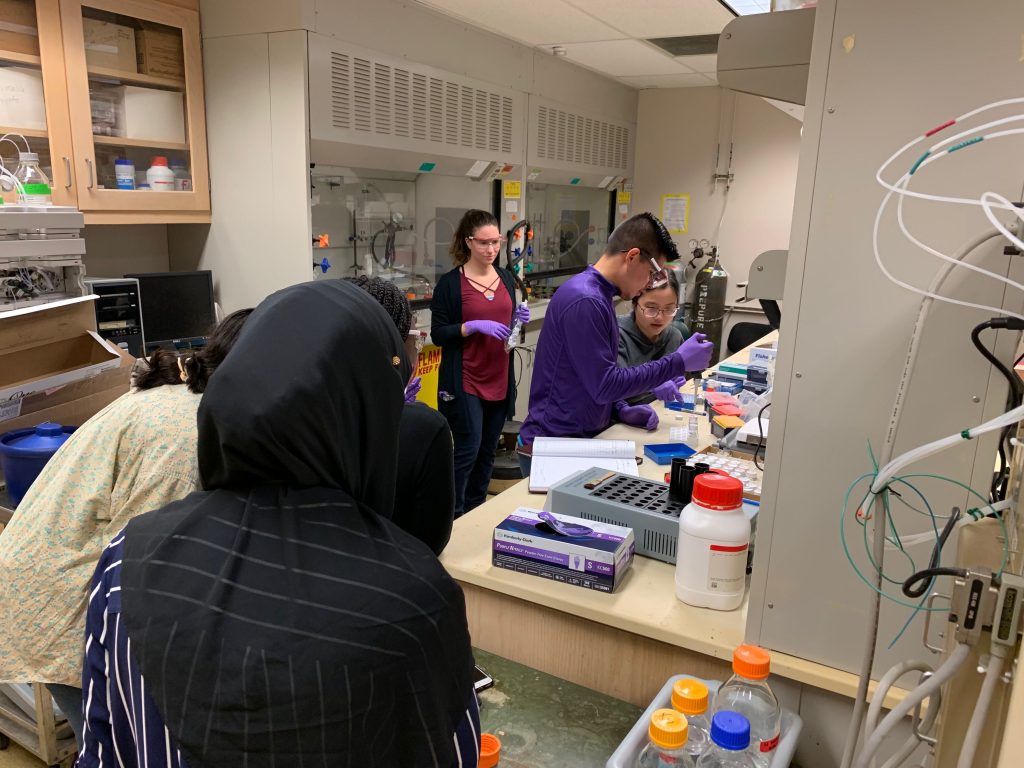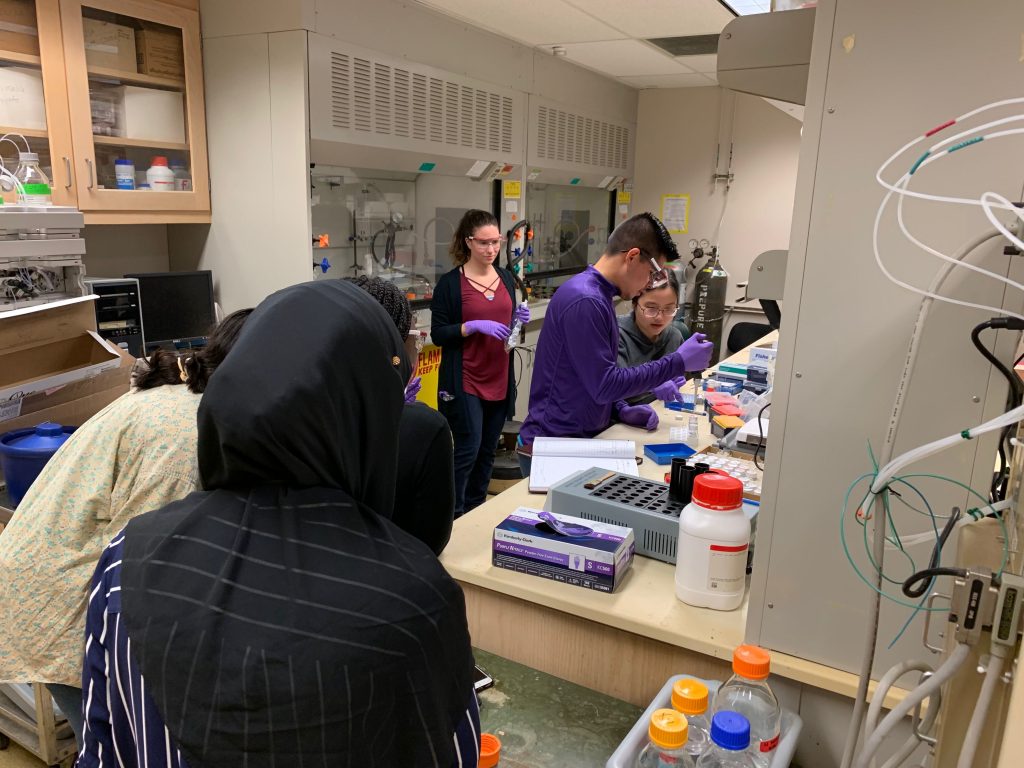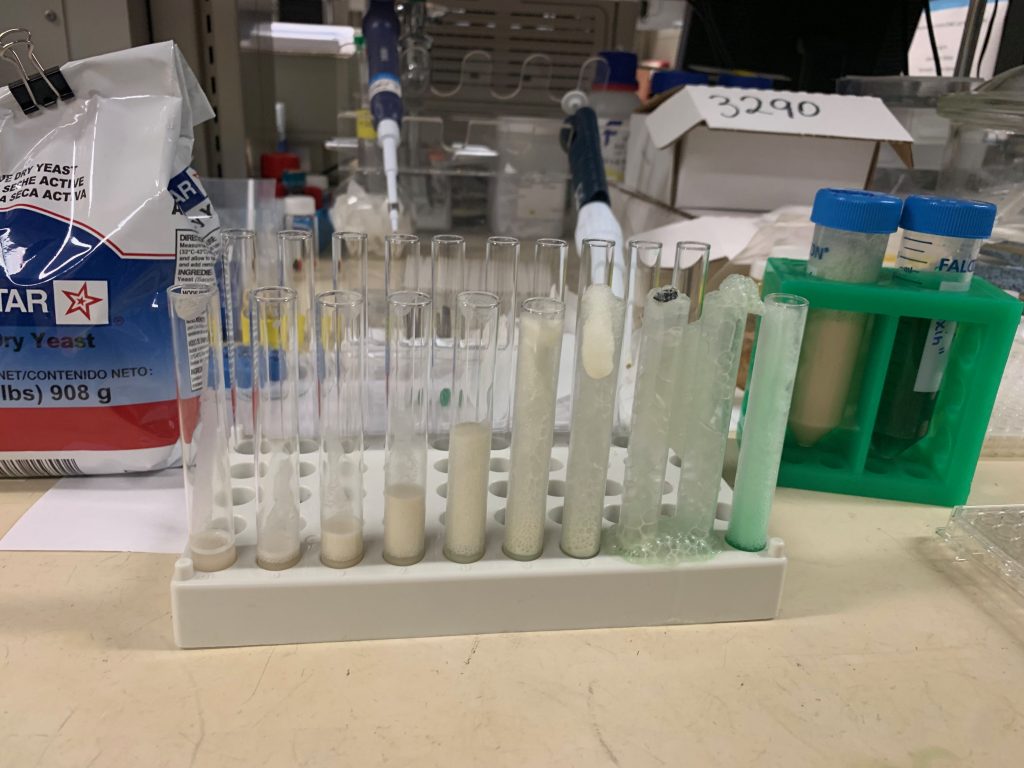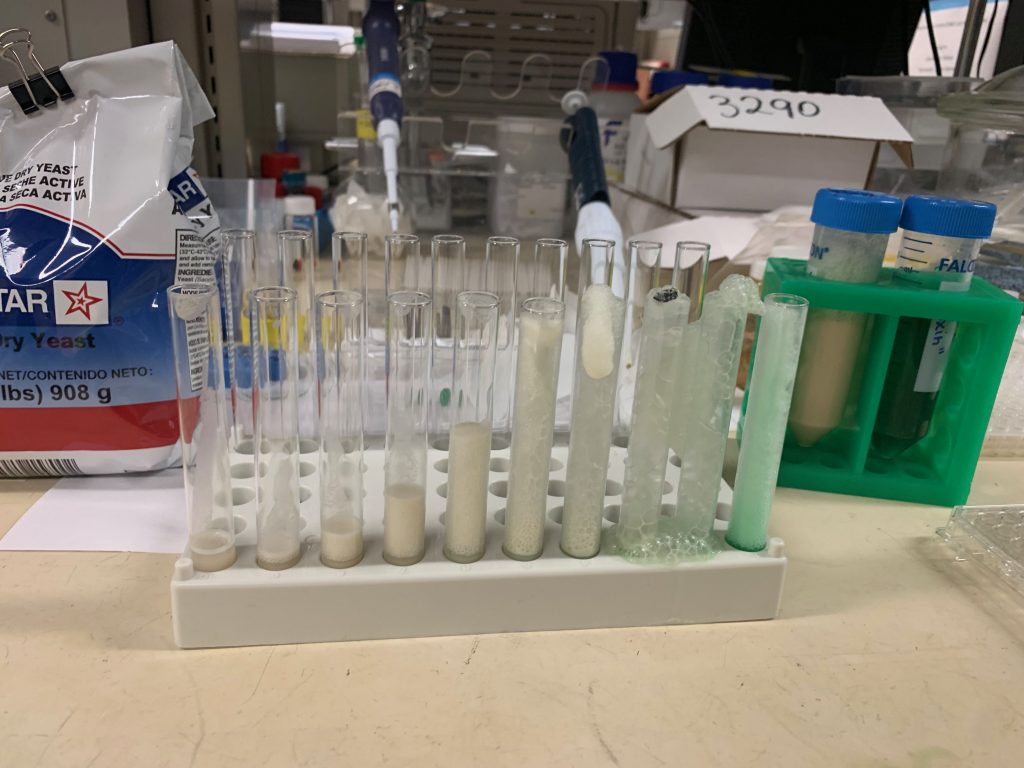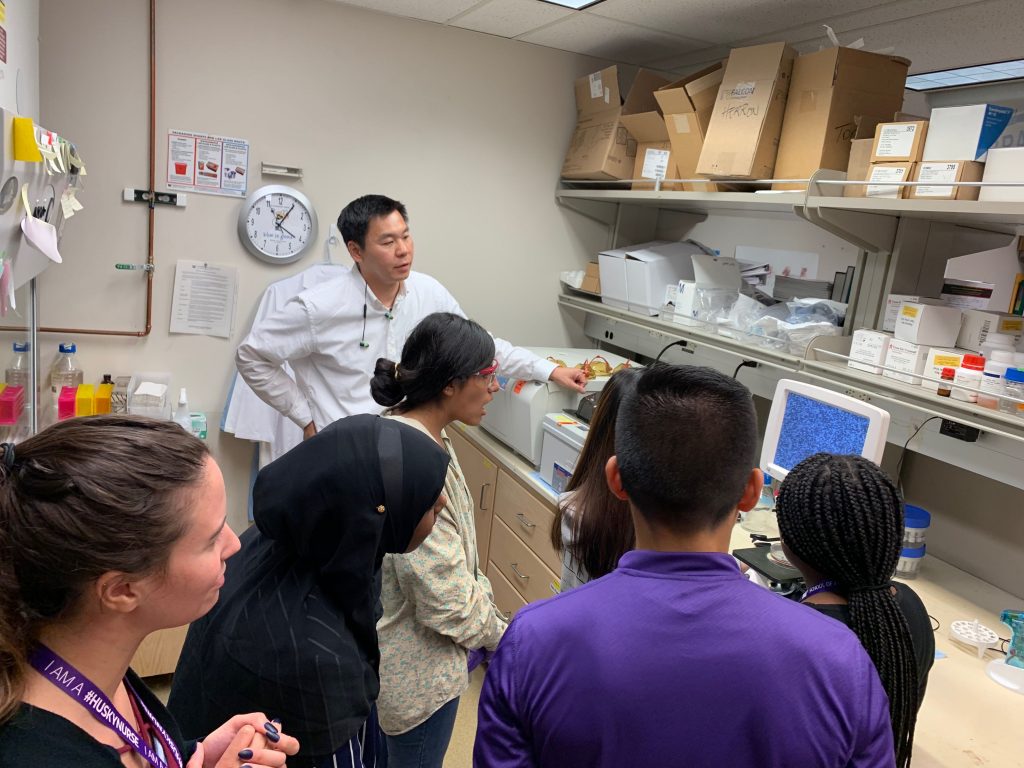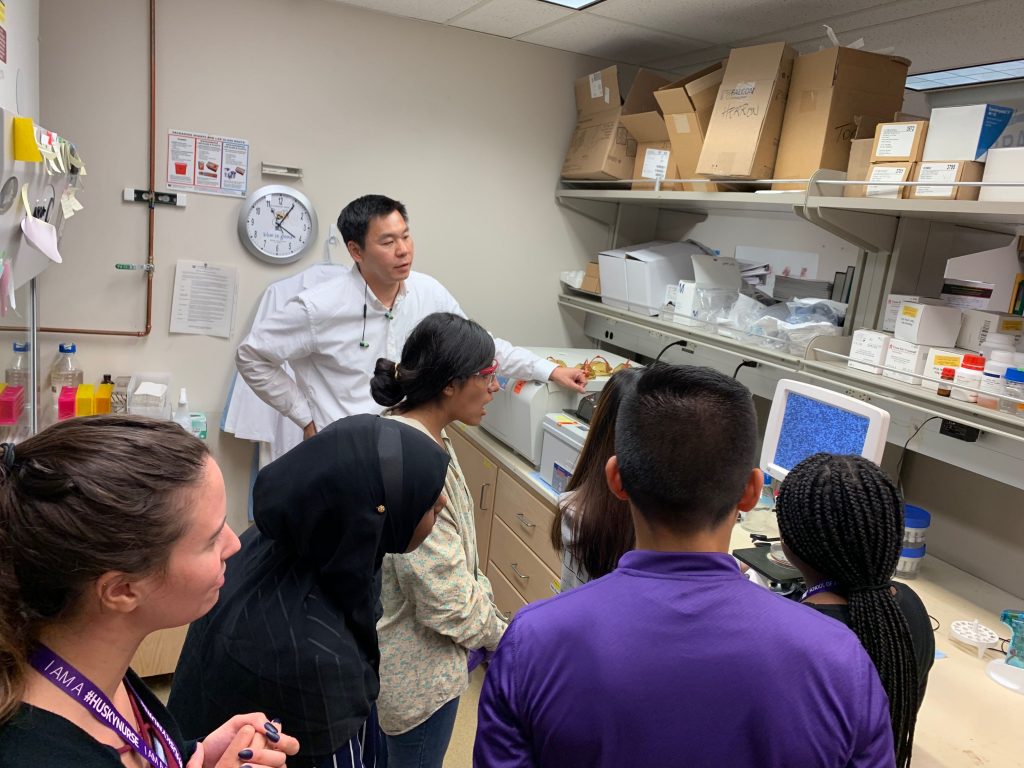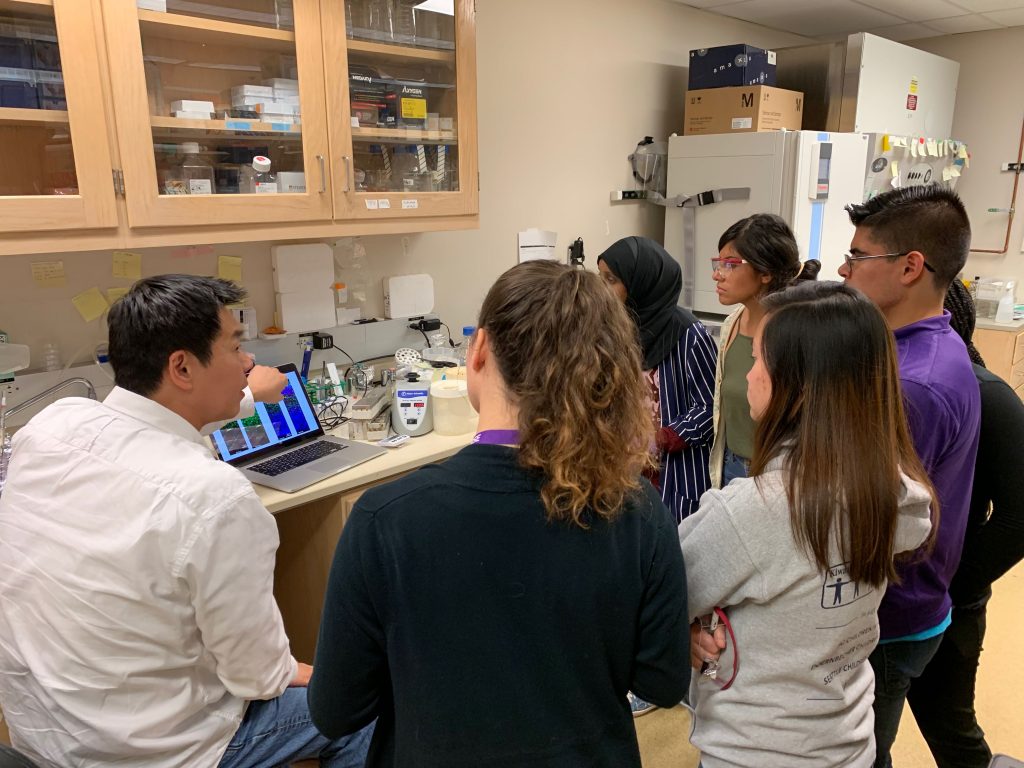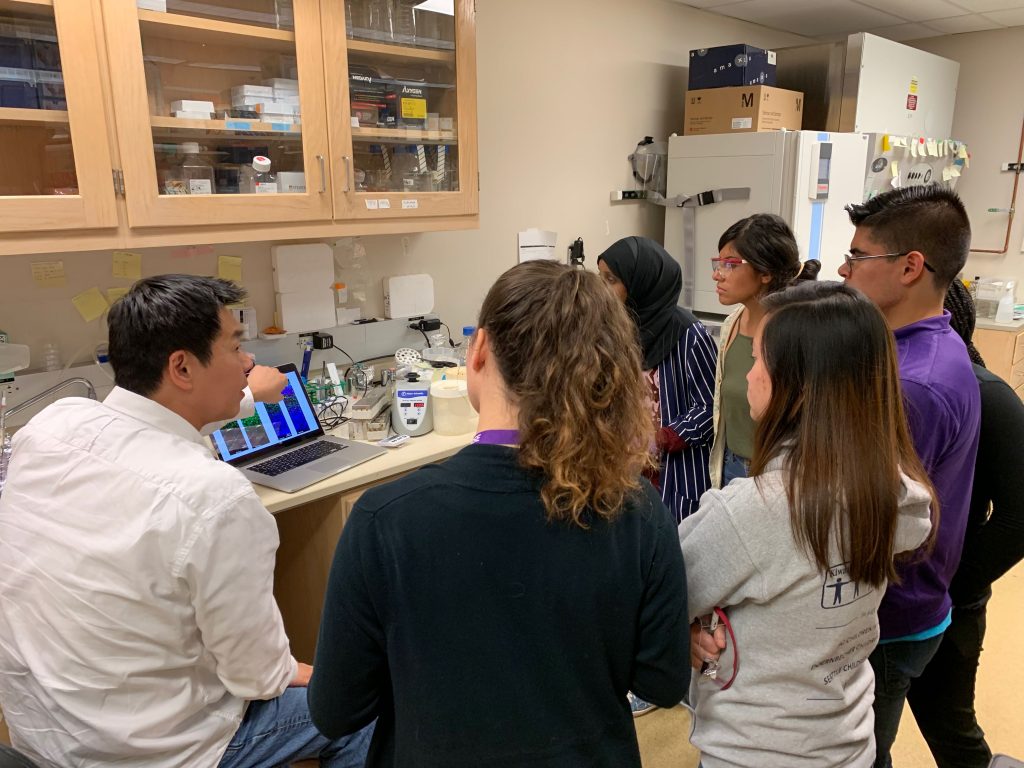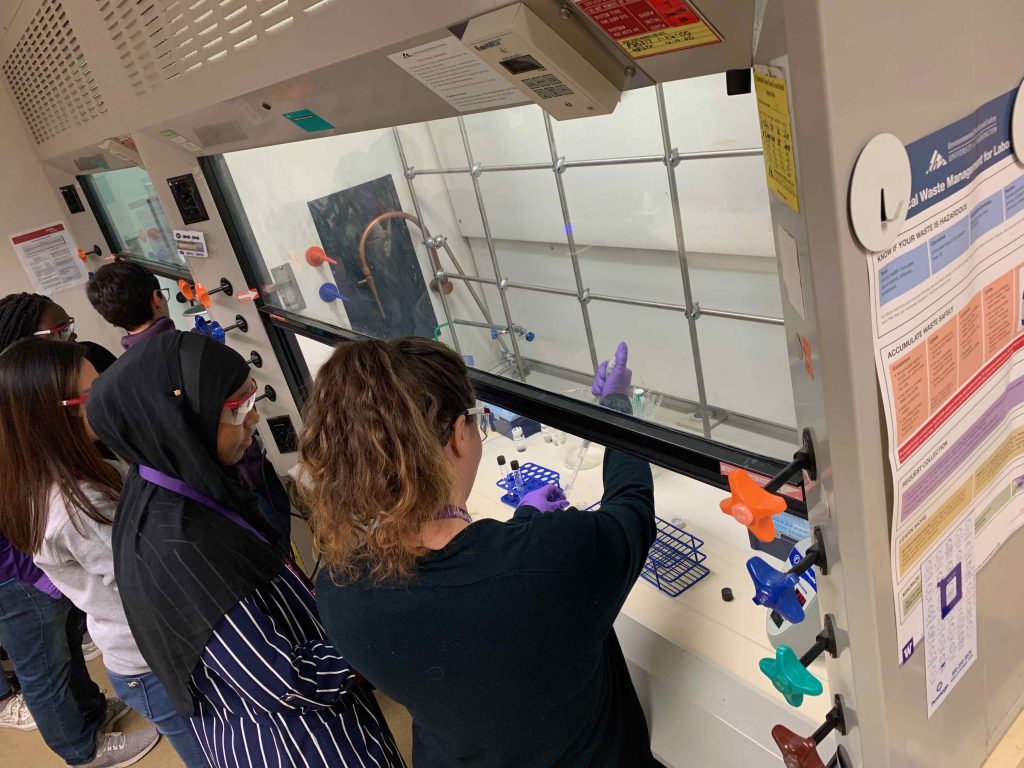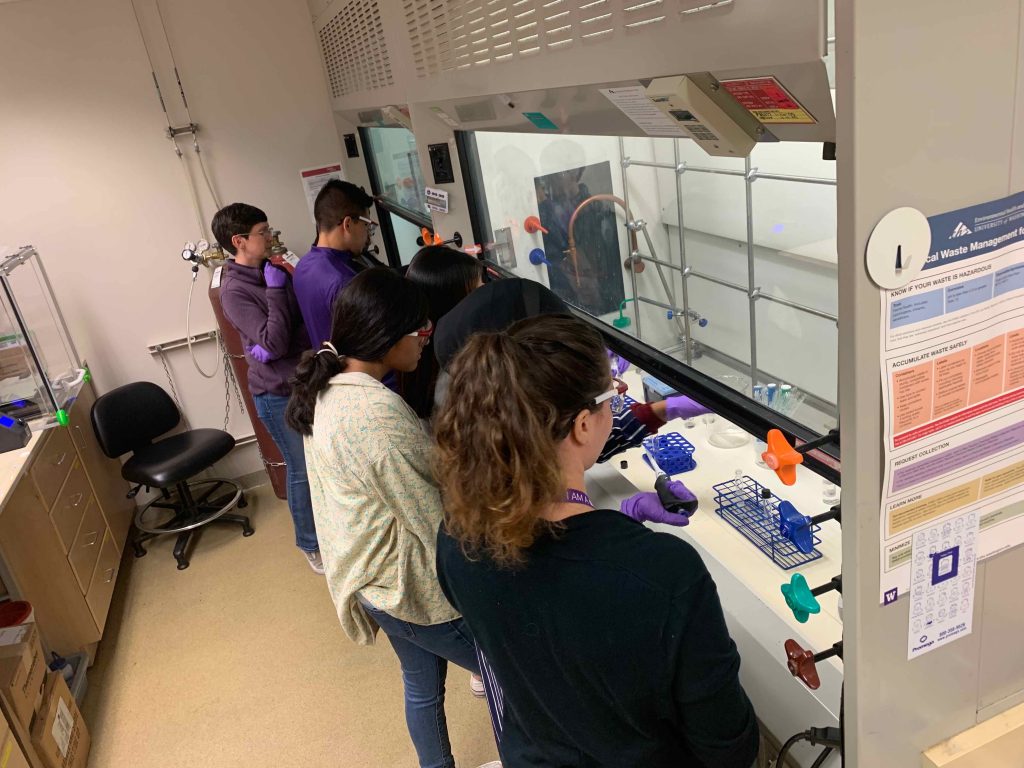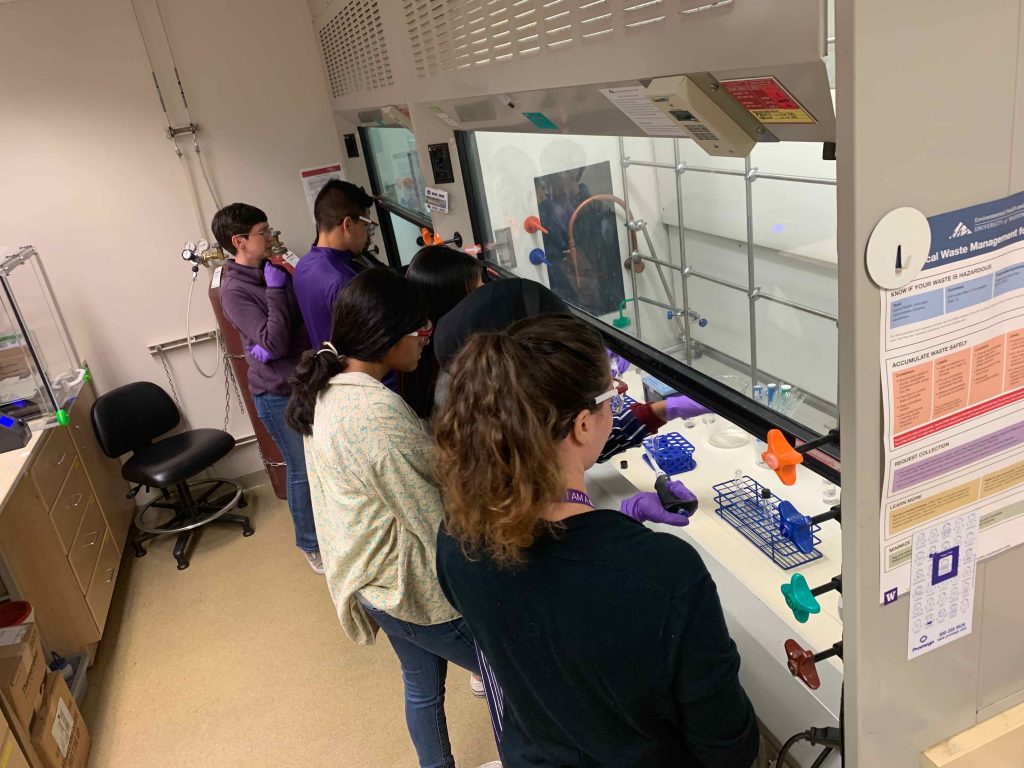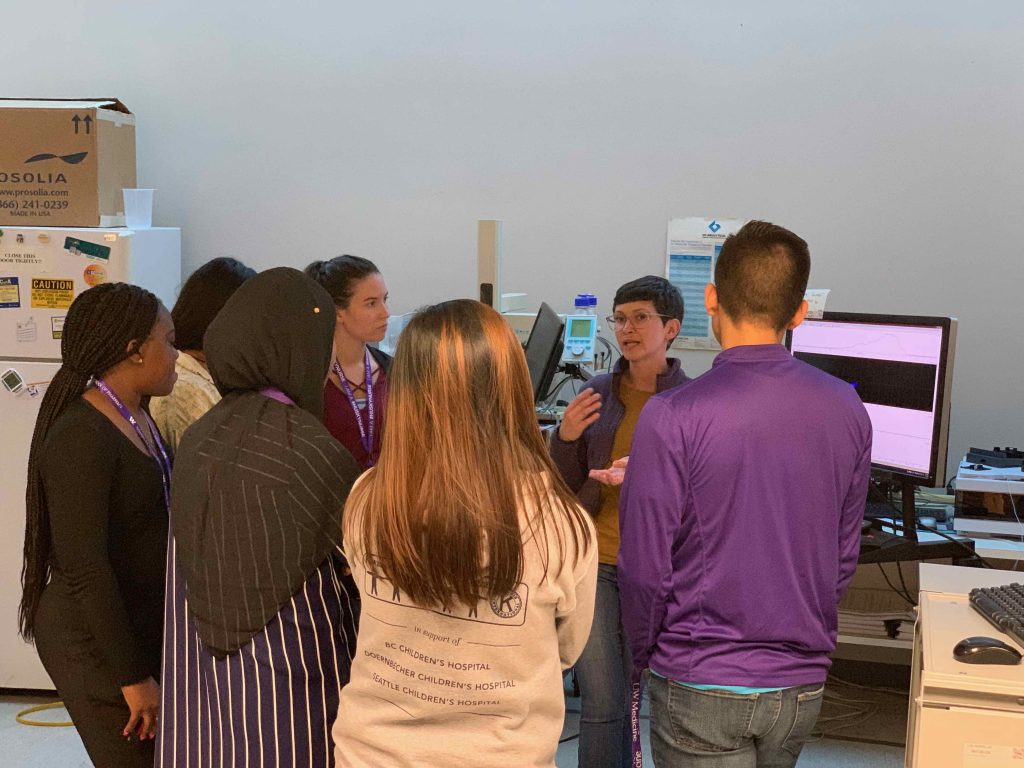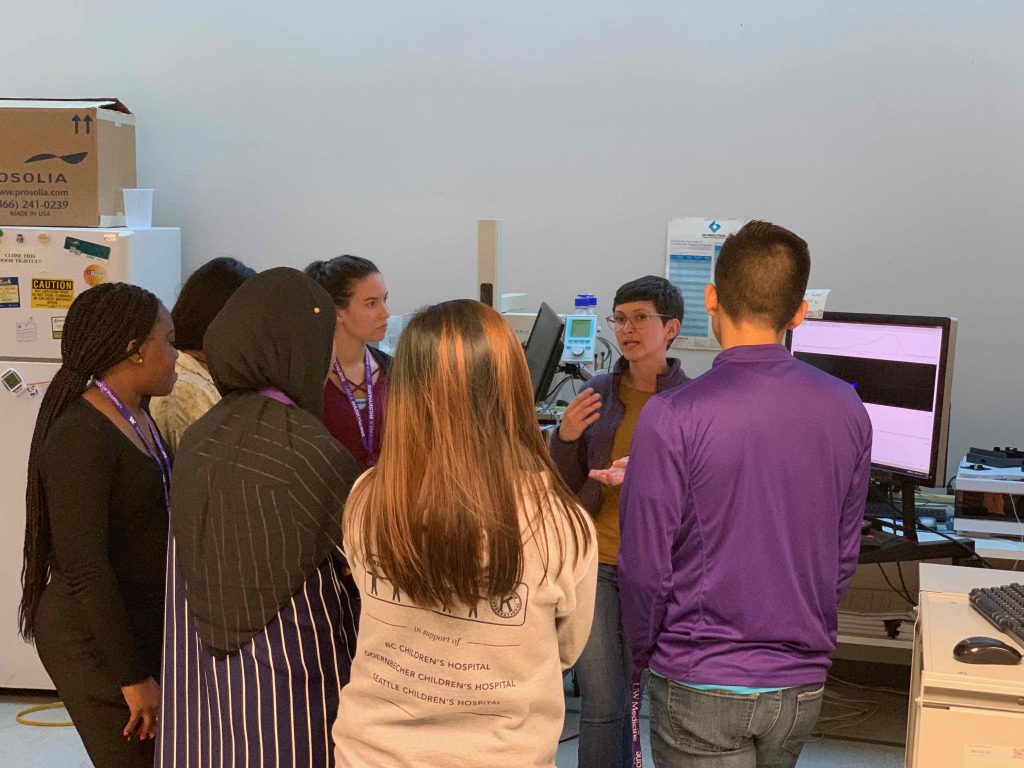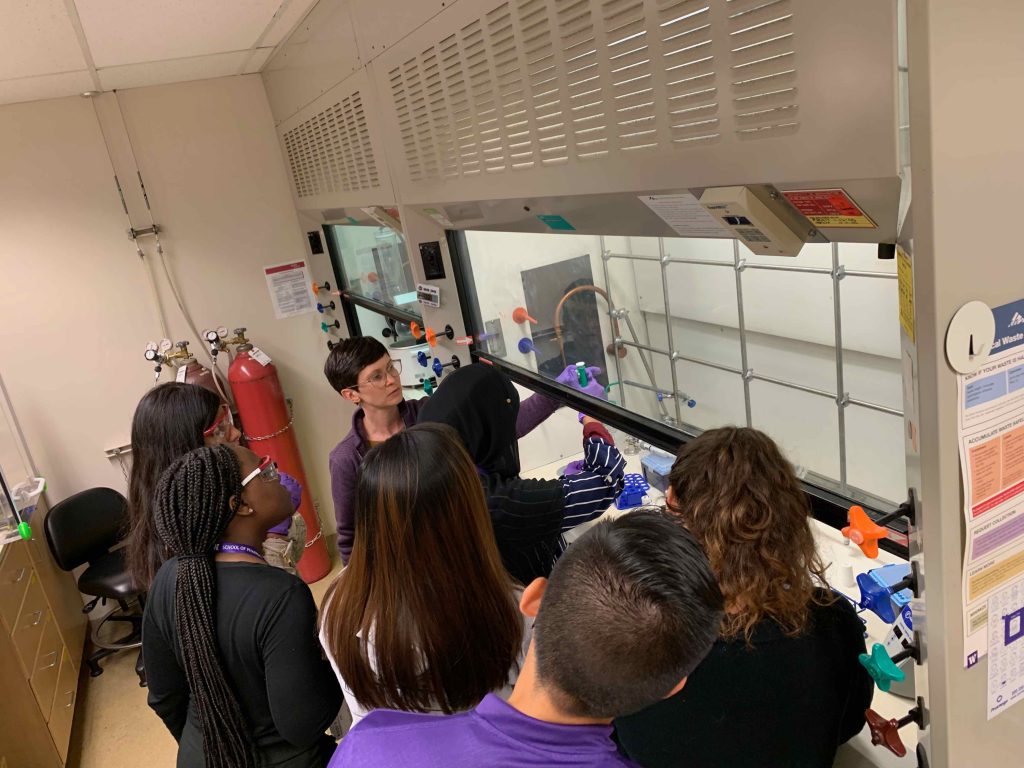 ASMS 2019, Atlanta, GA, June, 2019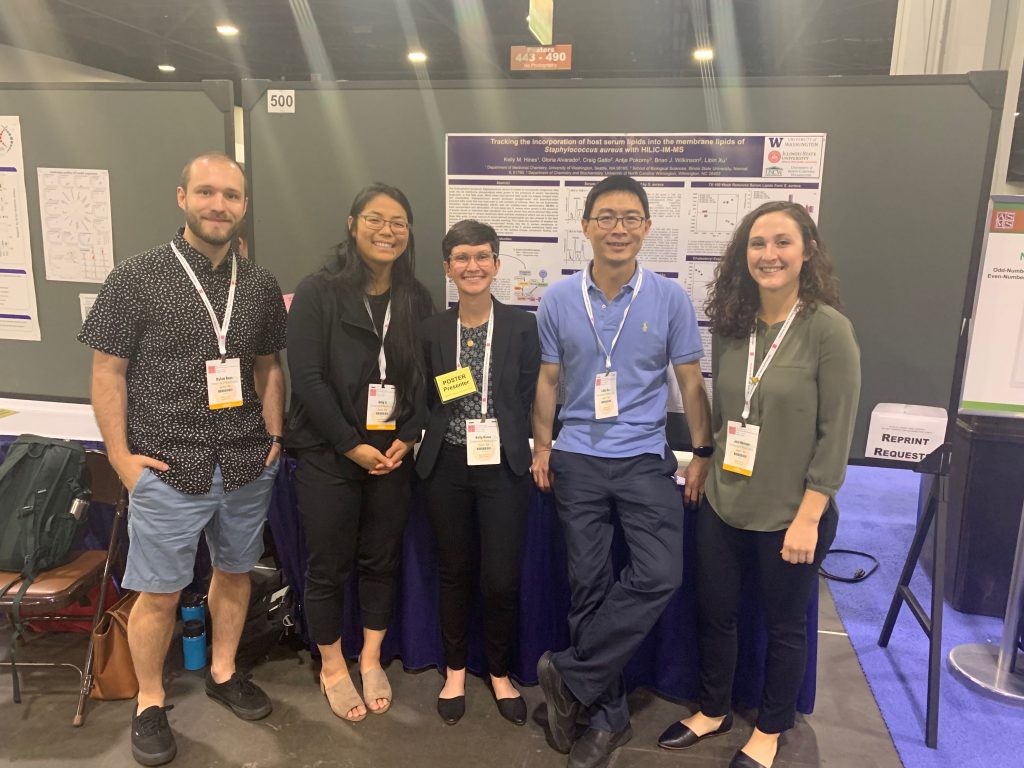 Kelly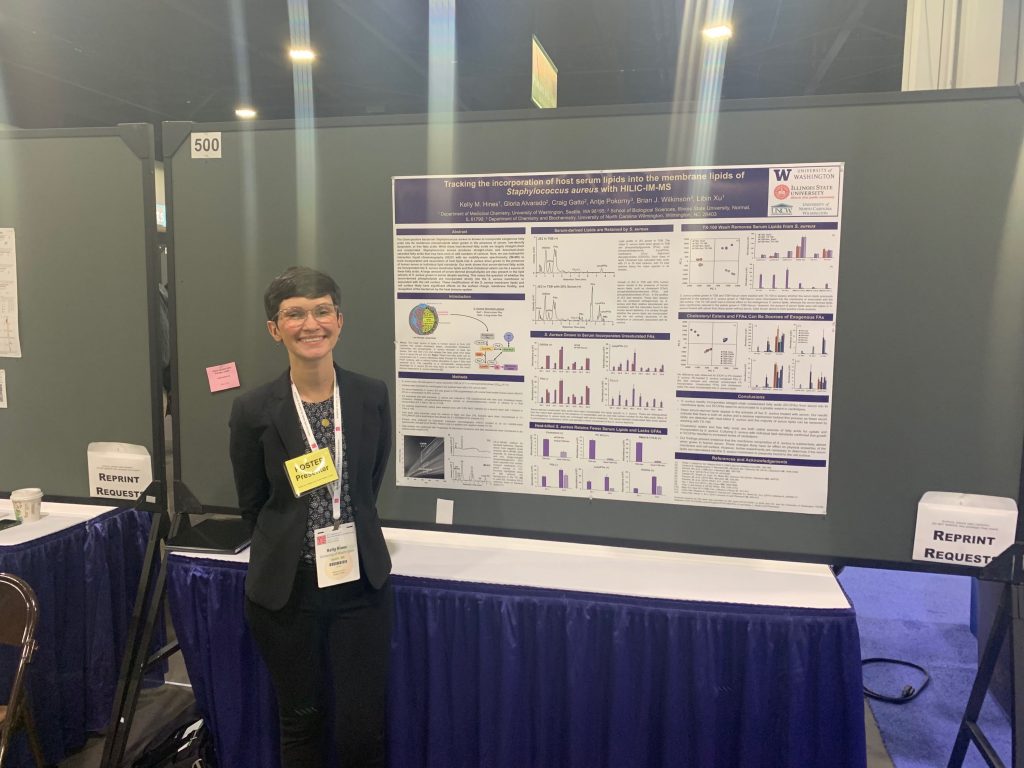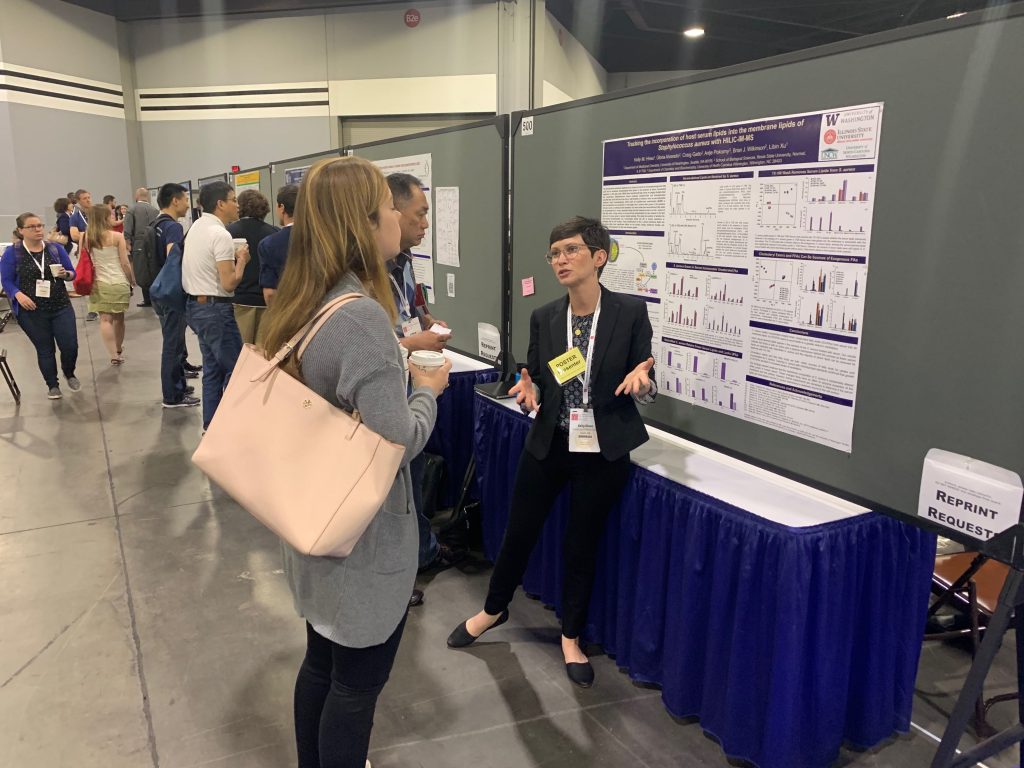 Amy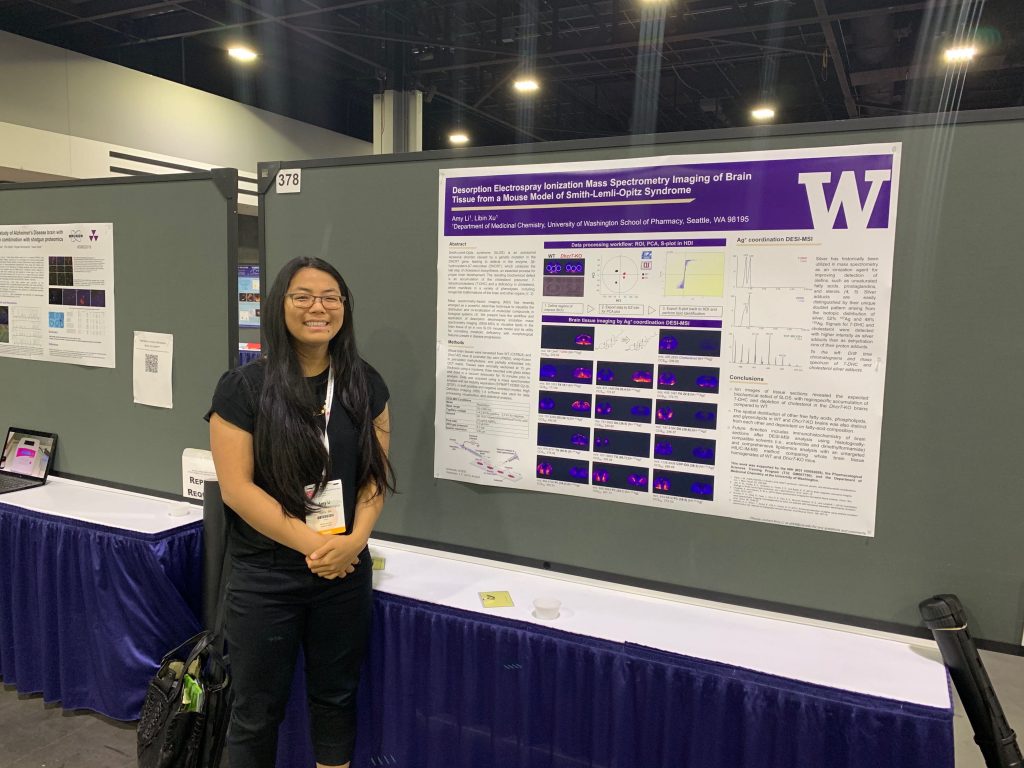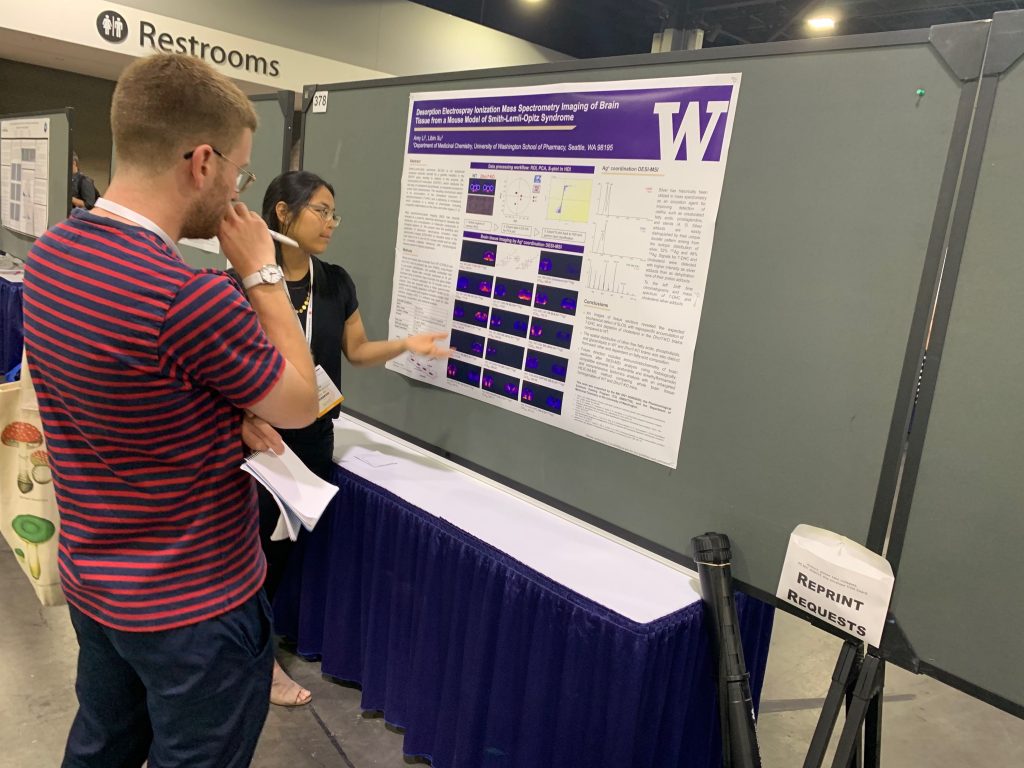 Dylan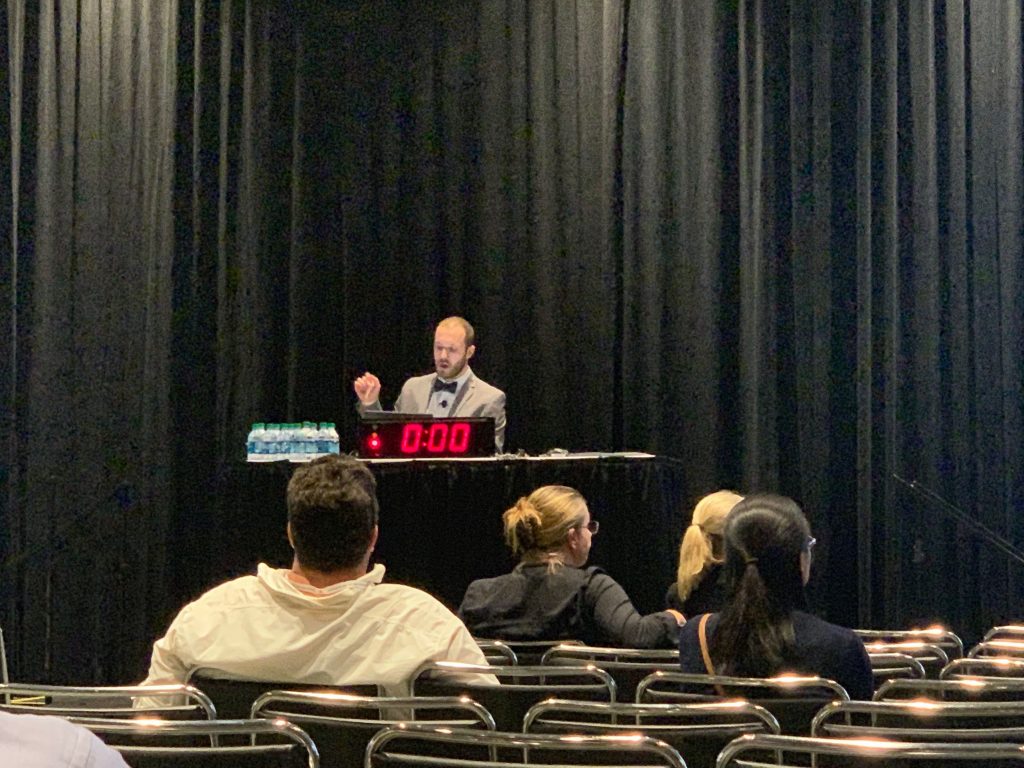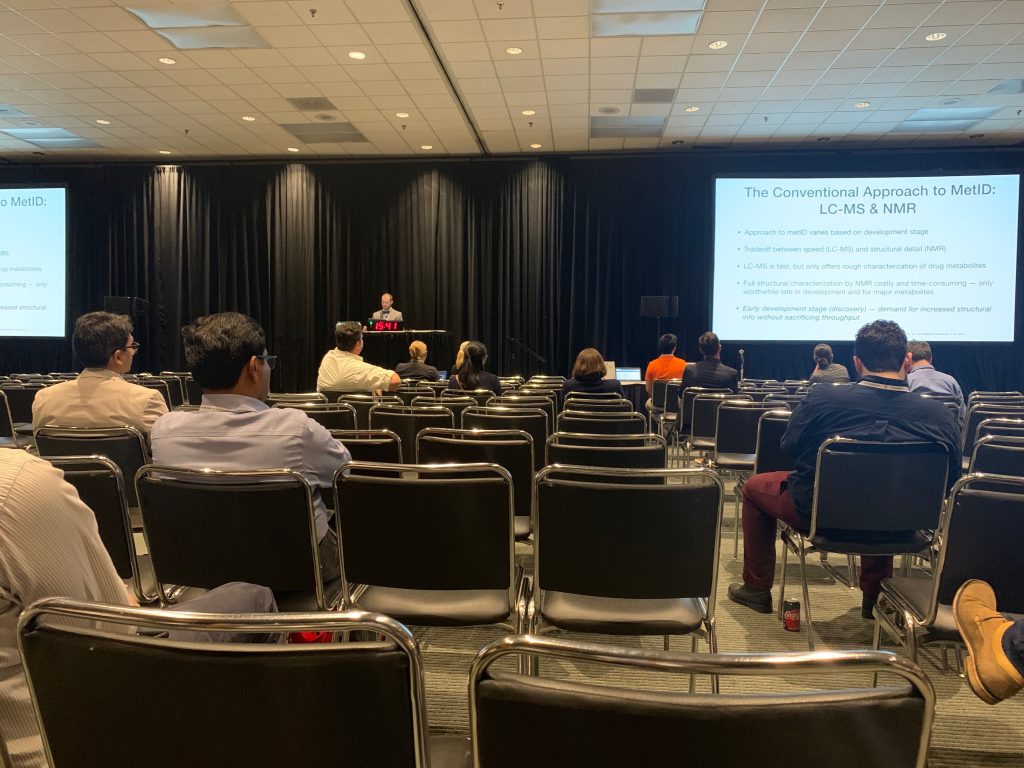 Josi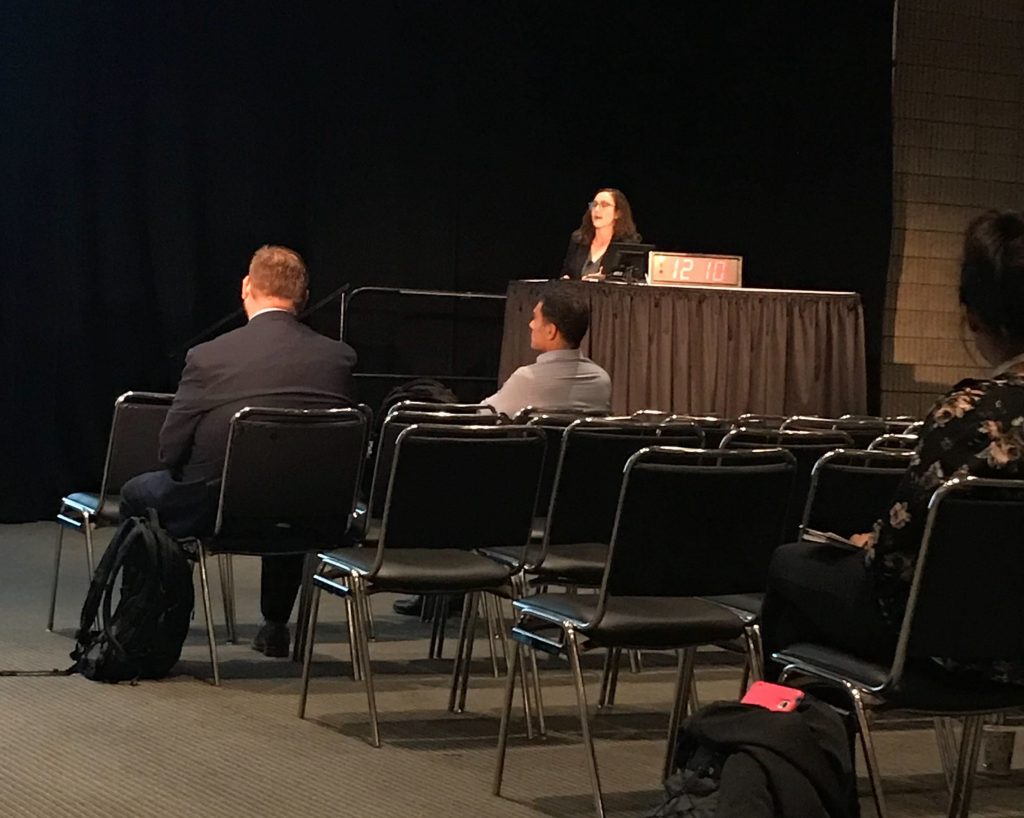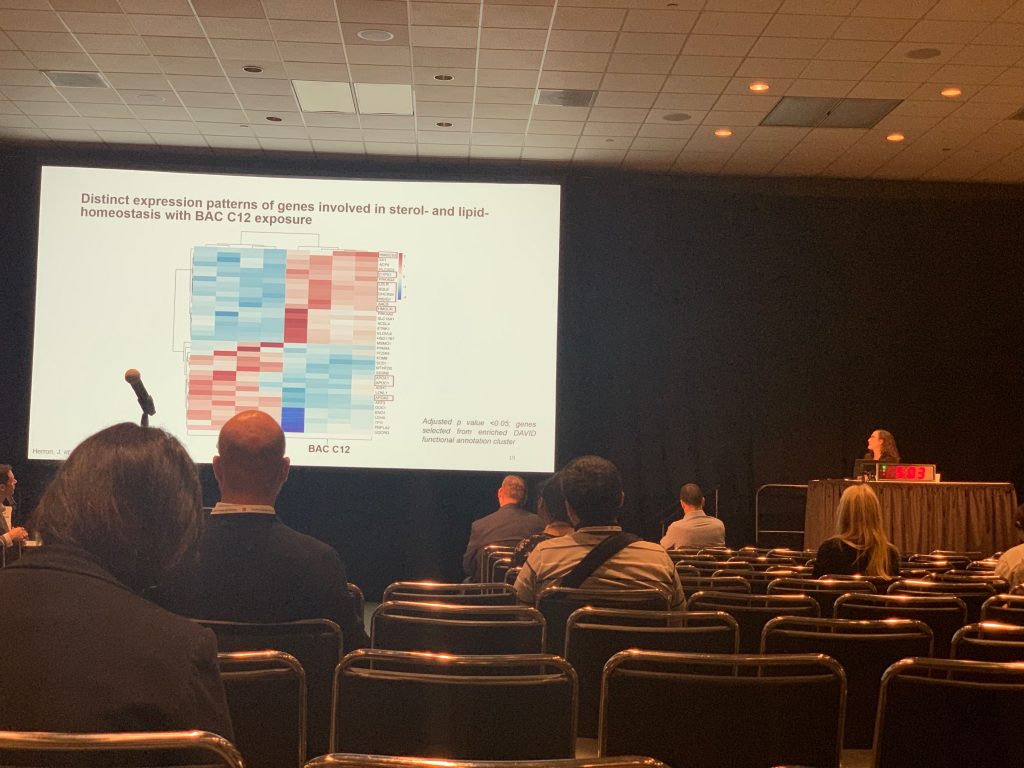 Society of Toxicology 2019 Annual Meeting, March, 2019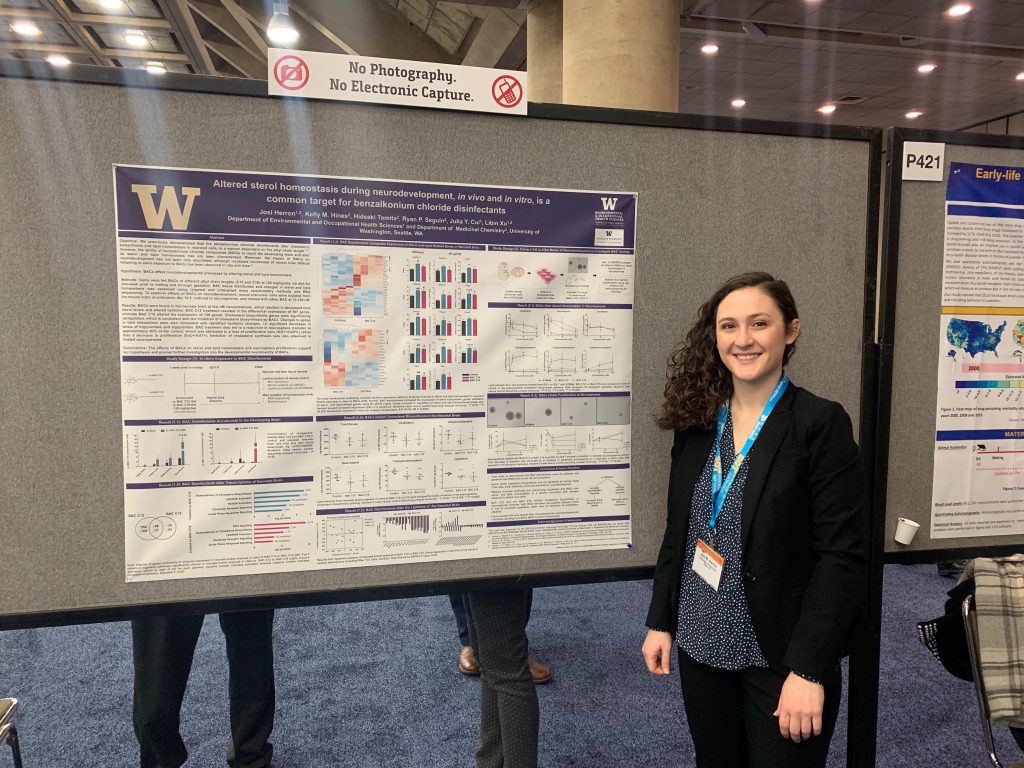 Dylan passed his general exam, January, 2019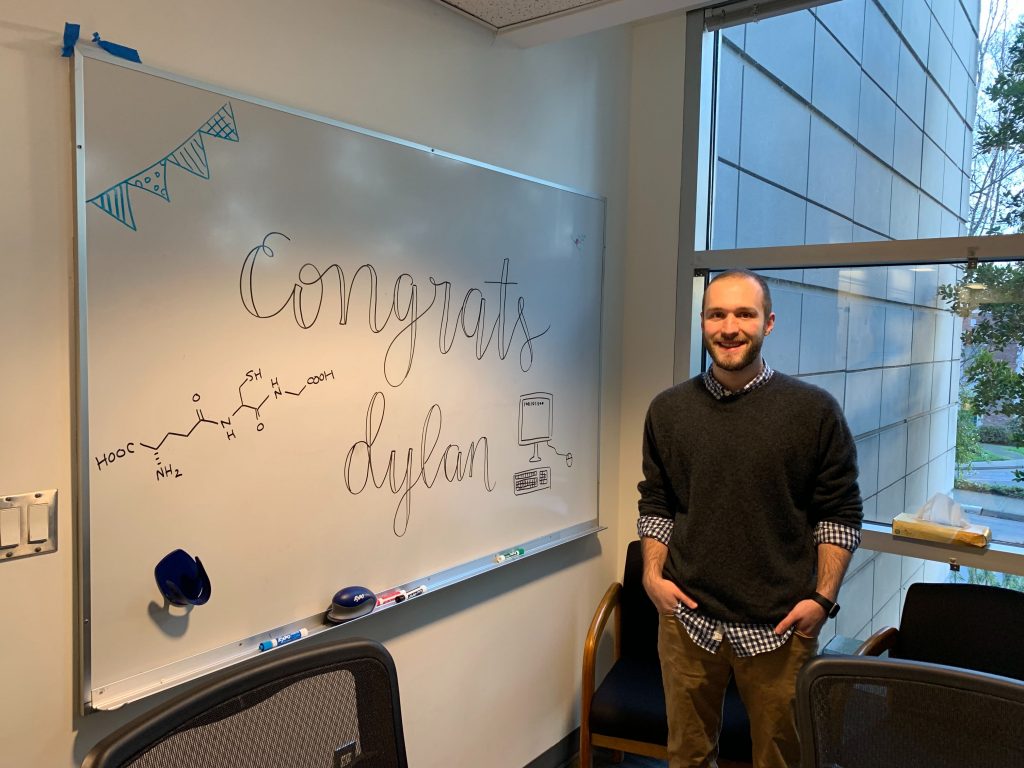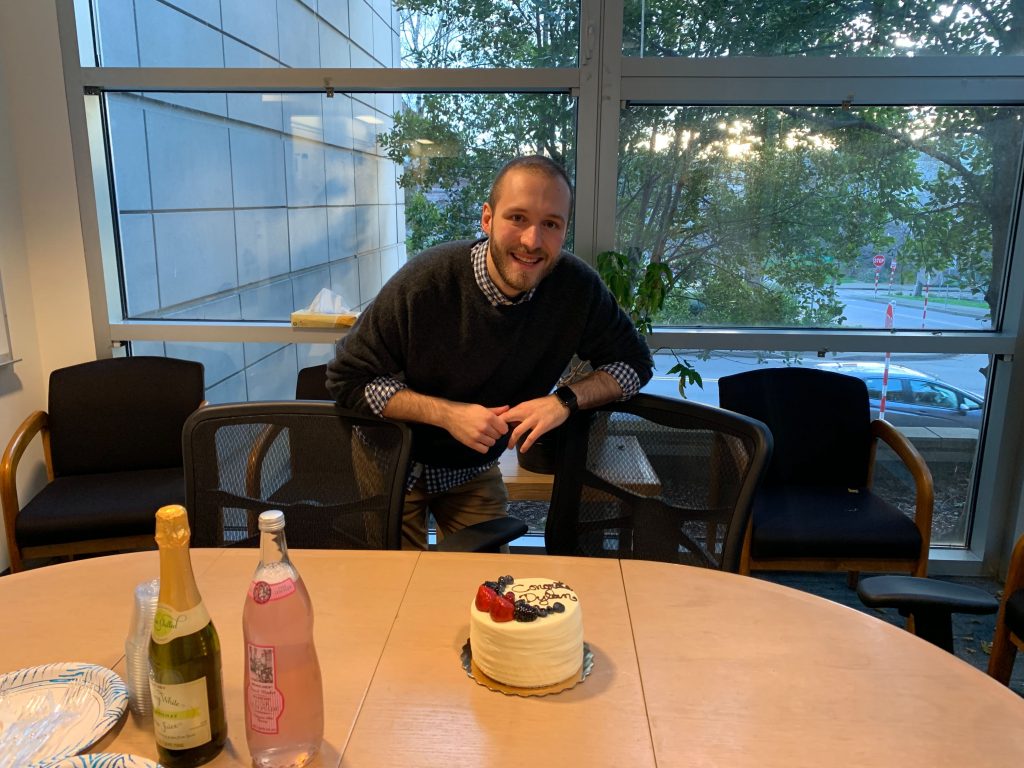 Group bowling, December, 2018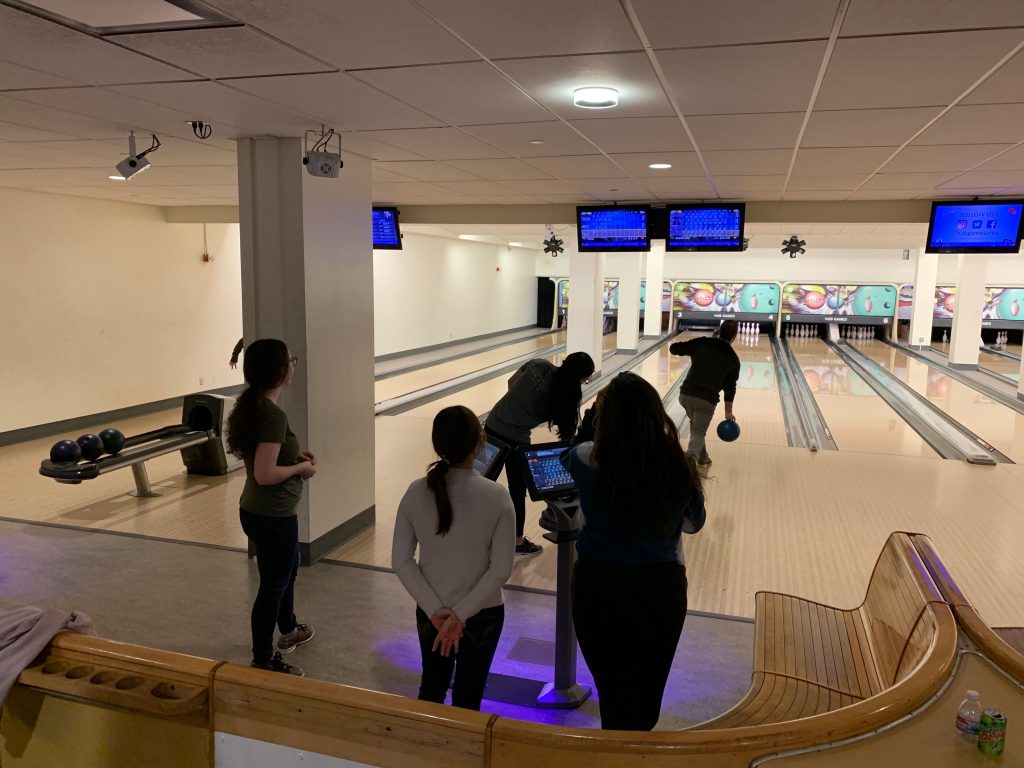 Group photo, November, 2018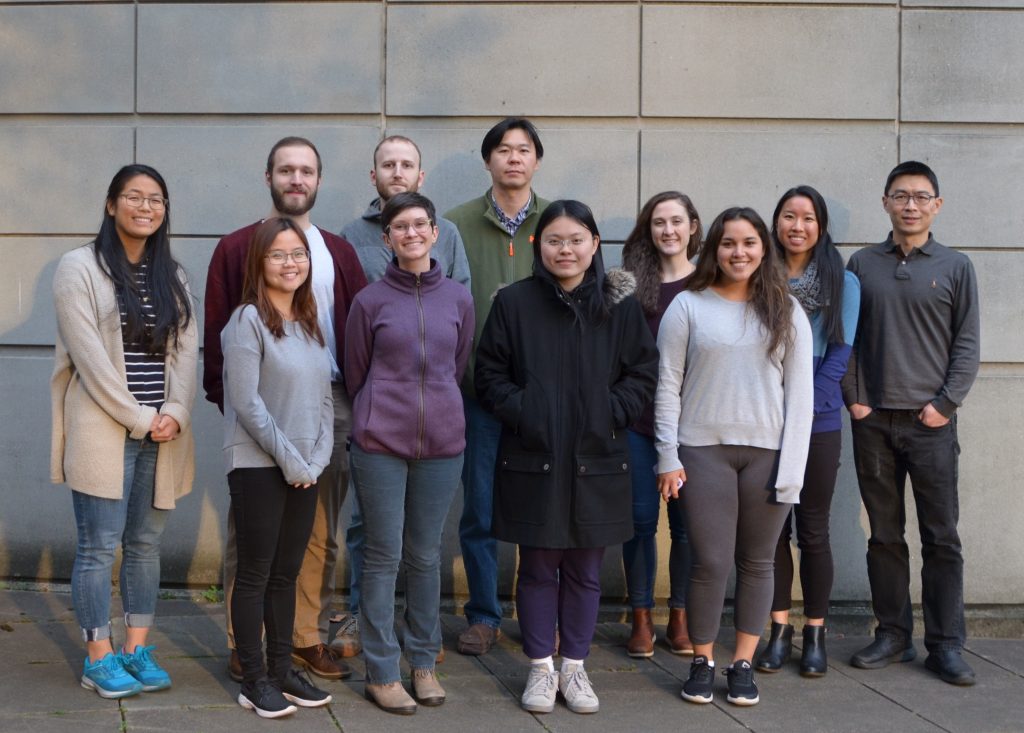 (Back row: Amy, Dylan, Ryan, Hideaki, Josi, Cecilia, Libin; front row: Quynh, Kelly, Tianwei, Vanessa)
International Conference on Gram-Positive Pathogens, Omaha, NE, Oct 14-17, 2018
Kelly and Tianwei at their posters: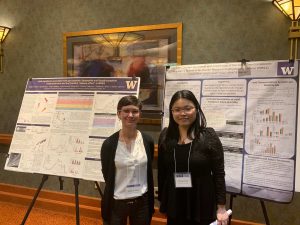 Department Happy Hour at College Inn, September 2018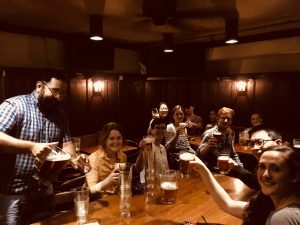 Mariners Game against the Yankees, September 2018 (We won!)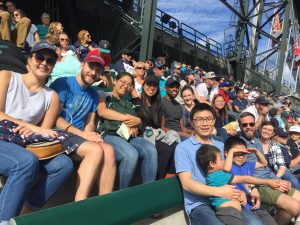 Tianwei and Amy at Metabolomics 2018, Seattle June 2018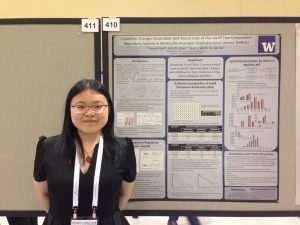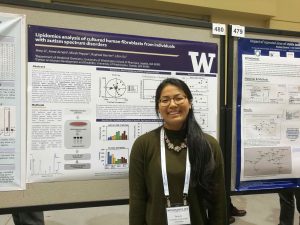 ASMS 2018, San Diego, CA, June 2018
Dylan, Amy, Libin, and Kelly at the Poster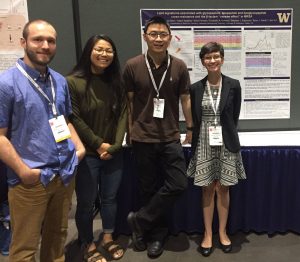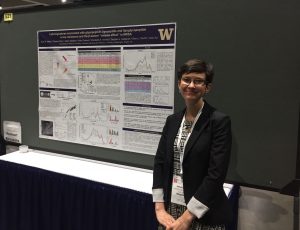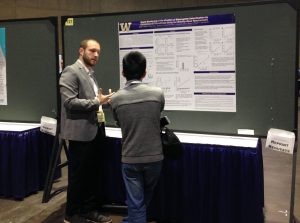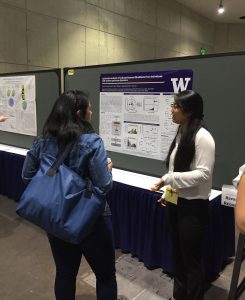 The MedChem Gang (from bottom clockwise: Natalie, Mike W, Libin, Kelly, Abby, Dylan, Mark, Sunny, Eddie, Mike G):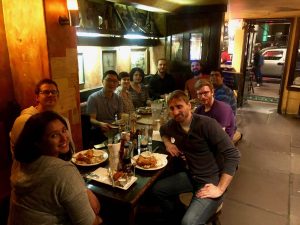 Group photo, November, 2017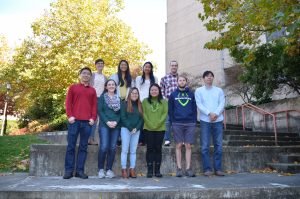 (Front row: Libin, Josi, Quynh, Tianwei, Ryan, Hideaki;
Back row: Kelly, Amy, Cecilia, Dylan)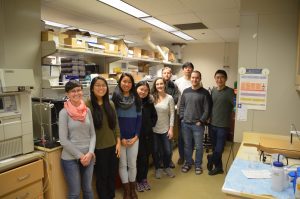 Group picnic at Matthews Beach Park, September, 2017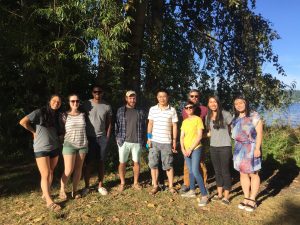 ASMS 2017, Indianapolis, IN, June 04-08, 2017
Dylan, Libin, and Kelly at the posters: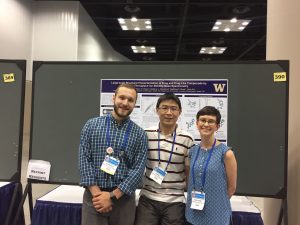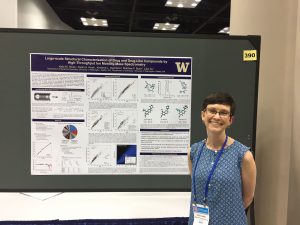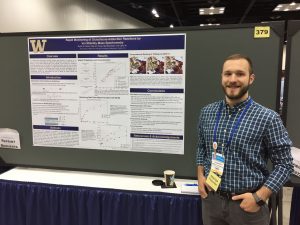 Kelly's podium presentation: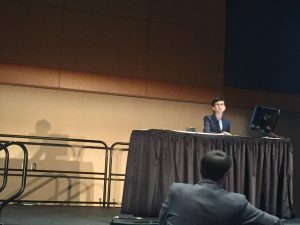 A Med Chem get-together at ASMS (left from front: Sunny, Libin, Mark; right: Mike, Kelly, Dylan)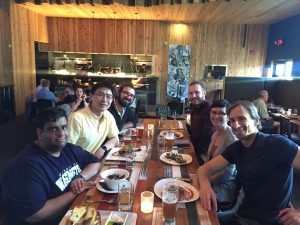 Group outing to the HourGlass Escape Room, December 2016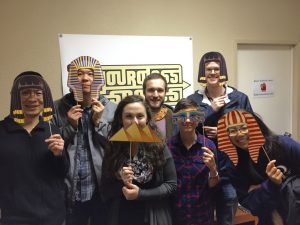 From left to right: Libin, Hideaki, Josi, Dylan, Kelly, Mike, and Amy. Click here to remove the masks.
Group Party at Carkeek Park, September 2016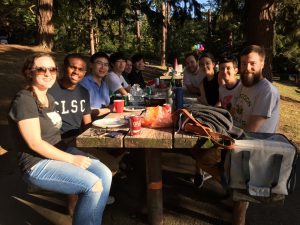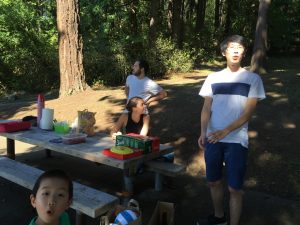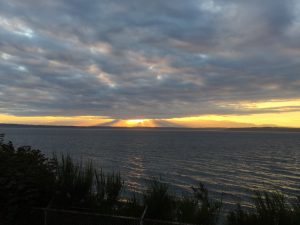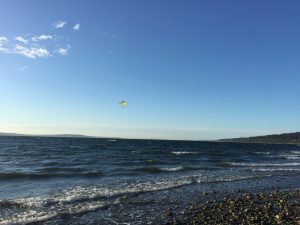 ATHENA Workshop, August 2016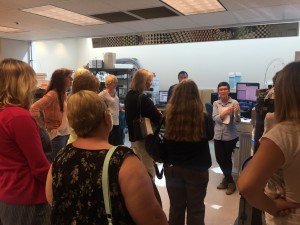 Kelly explaining mass spectrometry to the teachers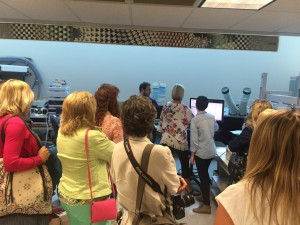 Click and Go!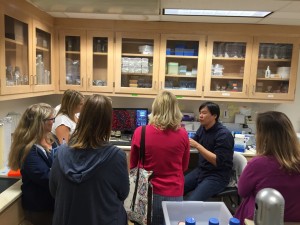 Hideaki discussing the application of fluorescence microscopy in biology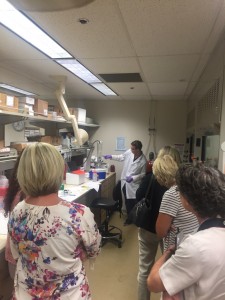 David demonstrating the use of rotary evaporator in organic synthesis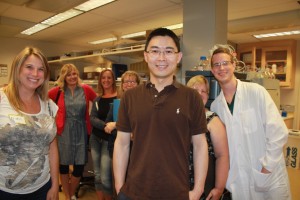 Libin (middle) and David (right) with the teachers (picture by Marilyn Hair)
2015 Department holiday party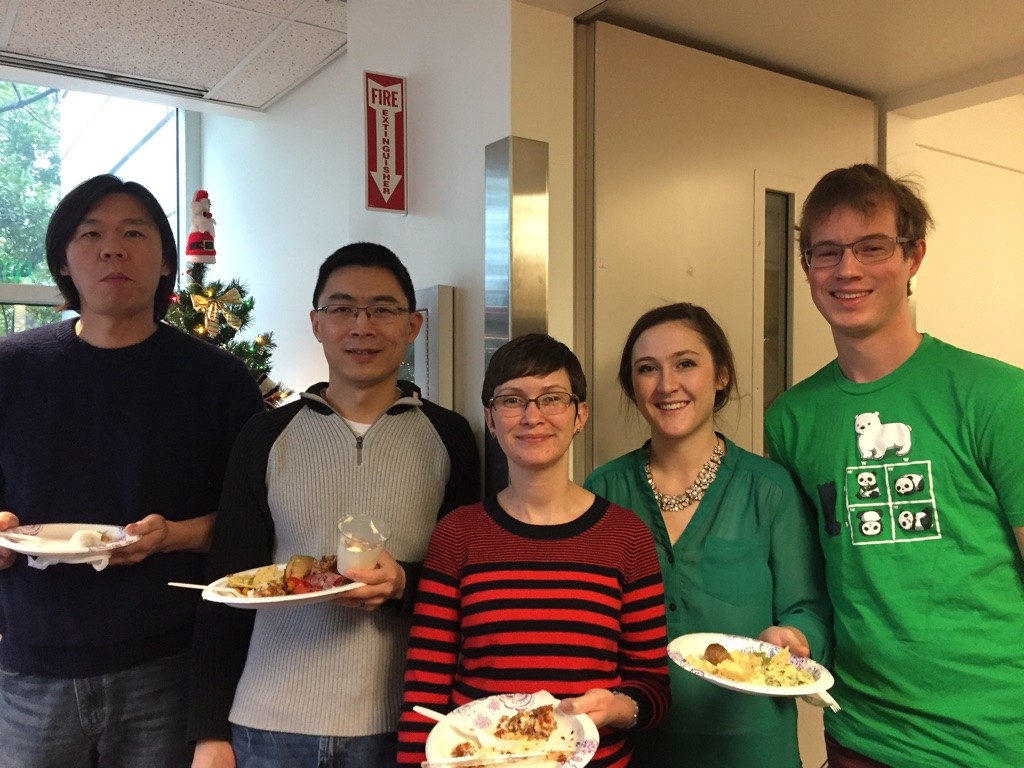 (from left to right: Hideaki, Libin, Kelly, Josi, and David Kennedy)
2015 PingPong friendly game with Nath and Lee labs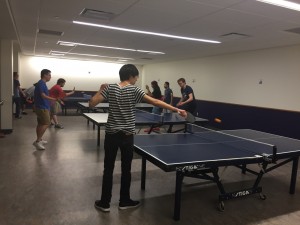 DL slicing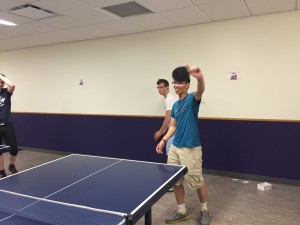 DK and Andrew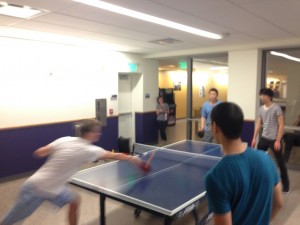 Blurry fast!