Welcome to The UW Shoulder Site @ uwshoulder.com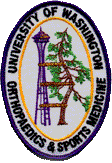 Please note that information on this site was NOT authored by Dr. Frederic A Matsen III and has not been proofread or intended for general public use. Information was intended for internal use only and is a compilation for random notes and resources.
If you are looking for medical information about the treatment of shoulders, please visit shoulderarthritis.blogspot.com for an index of the many blog entries by Dr. Frederick A Matsen III.
Zimmer Shoulder Prostheses
Zimmer Bigliani/Flatow - The Complete Shoulder Solution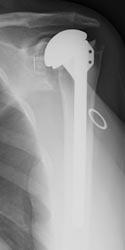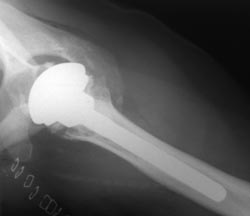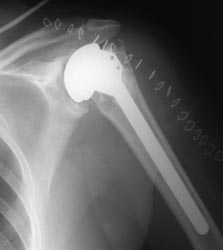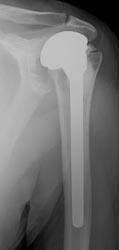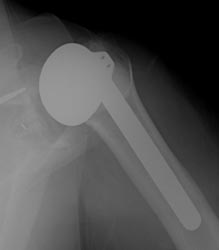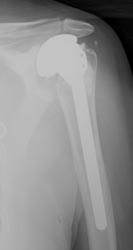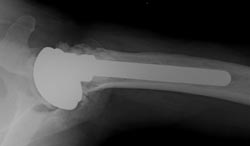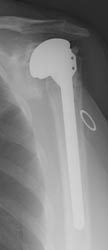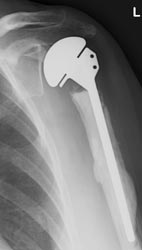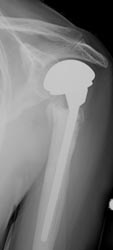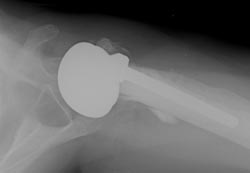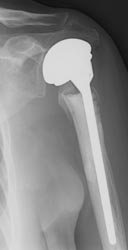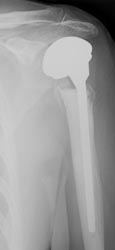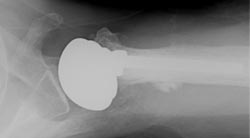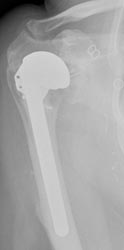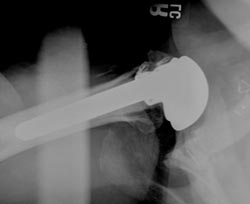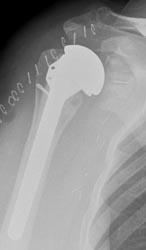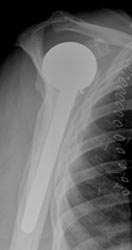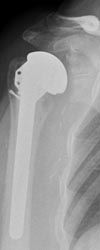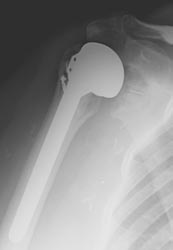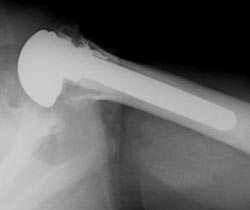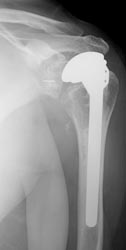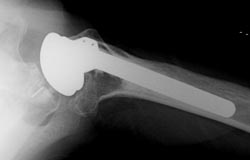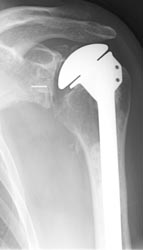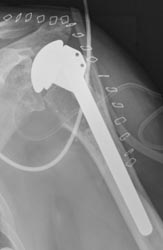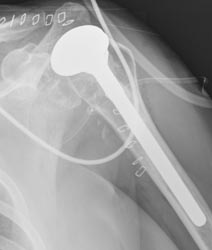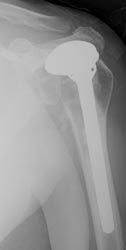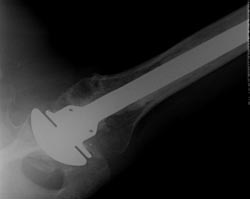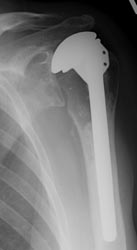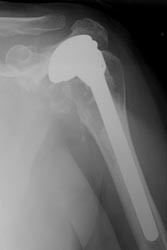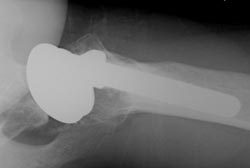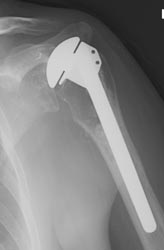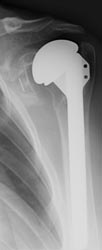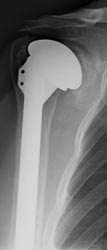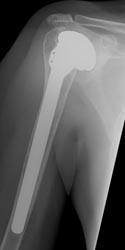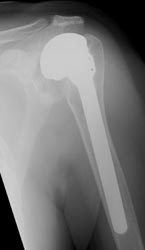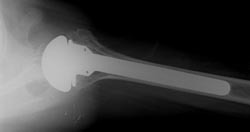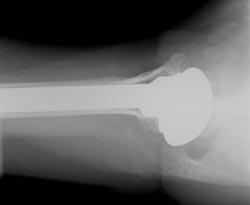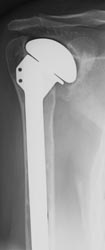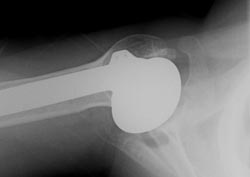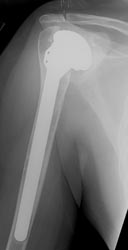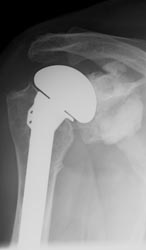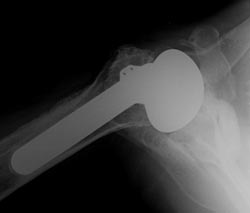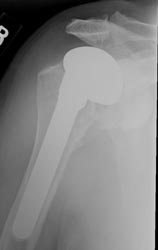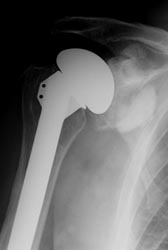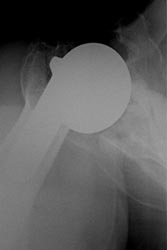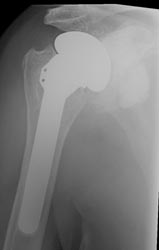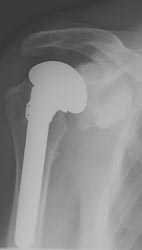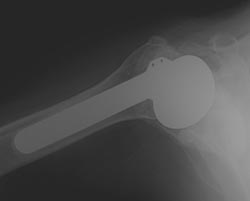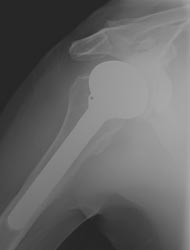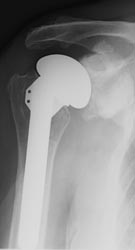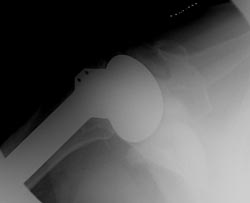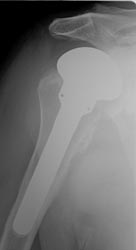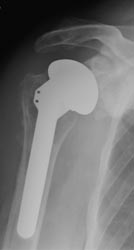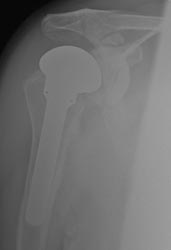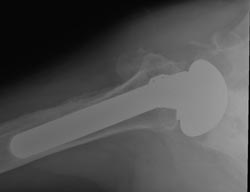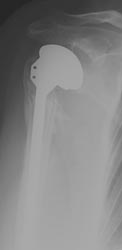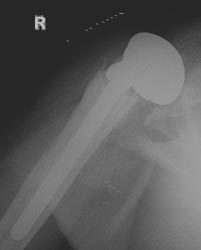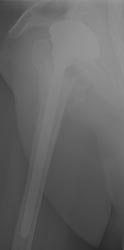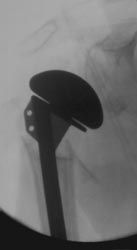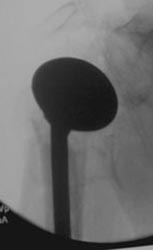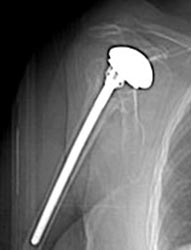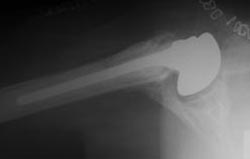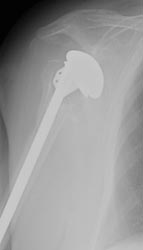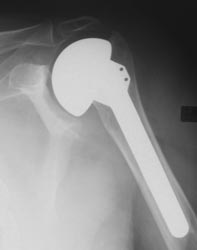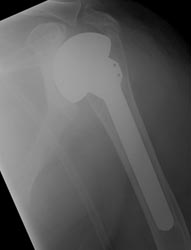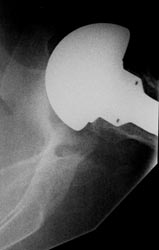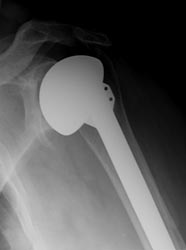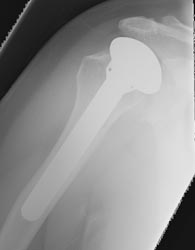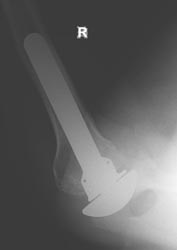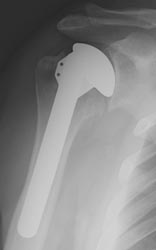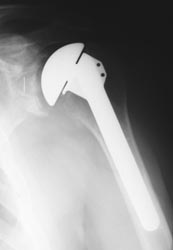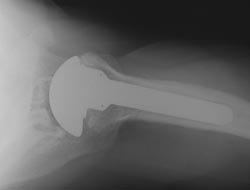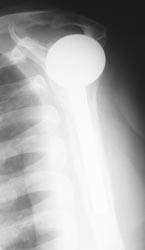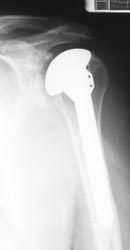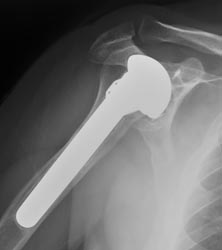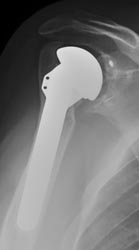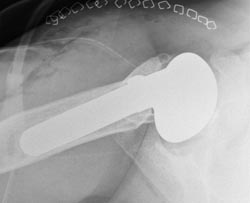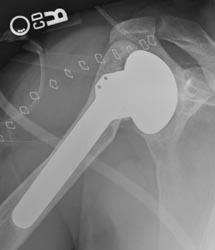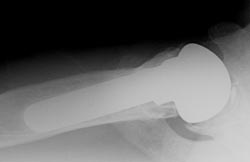 Zimmer Anatomical
| | | | | |
| --- | --- | --- | --- | --- |
| | | | | |
| Zimmer Cemented | Zimmer Press Fit | Zimmer Anatomical Head | | |
Designers Christian Gerber and Jon J P Warner
Synthes AO/ASIF titanium button-plate

Design Not Confirmed and Zimmer

Subscapularis Muscle Function and Structure After Total Shoulder Replacement with Lesser Tuberosity Osteotomy and Repair

AO/ASIF titanium button-plate on Lesser Tuberosity

Lesser Tuberosity Osteotomy for Total Shoulder Arthroplasty
| | |
| --- | --- |
| | |
| | Radiographic and Computed Tomography Analysis of Cemented Pegged Polyethylene Glenoid Components in Total Shoulder Replacement |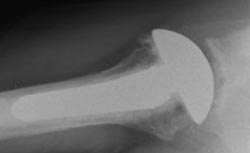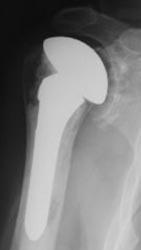 Zimmer Anatomical Fracture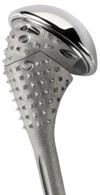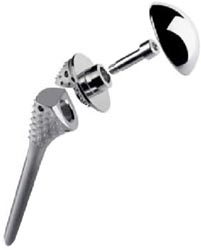 Zimmer Anatomical Fracture
Zimmer Trabecular Metal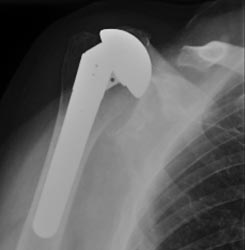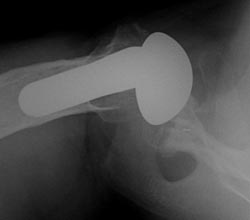 Zimmer Select Shoulder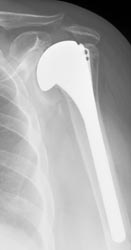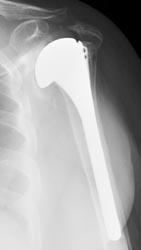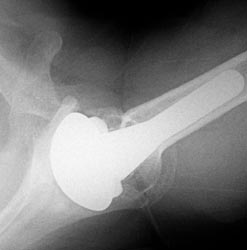 Not confirmed - but done by surgeon that used this prosthesis
Prosthesis Not Confirmed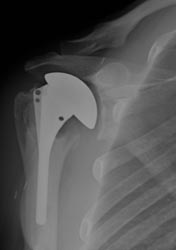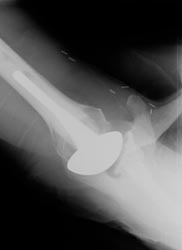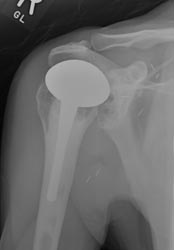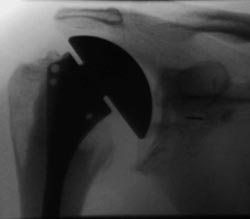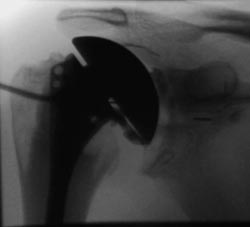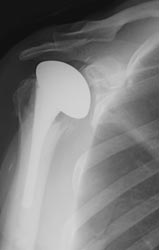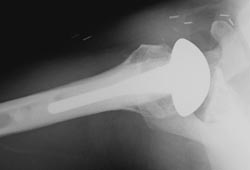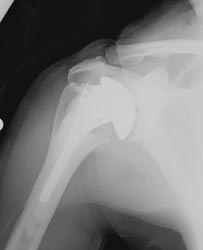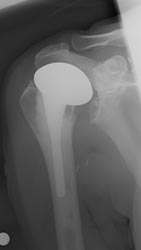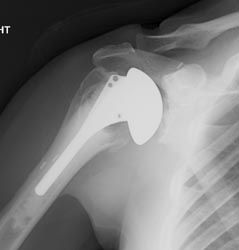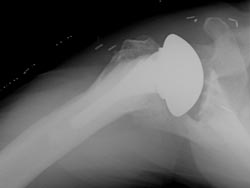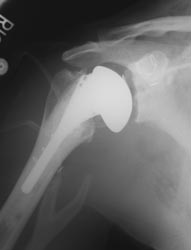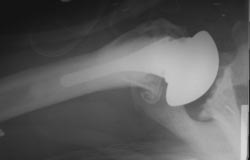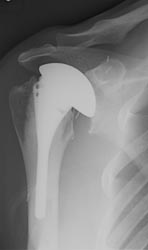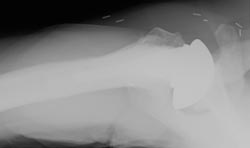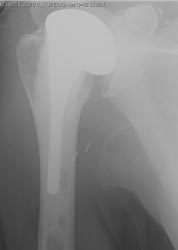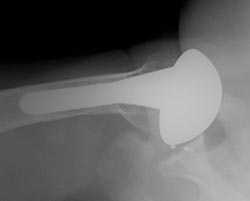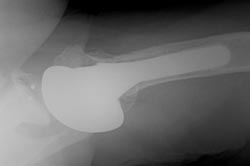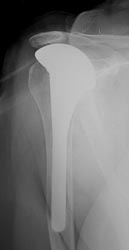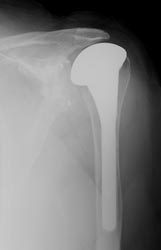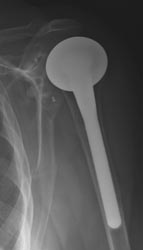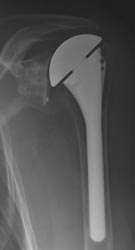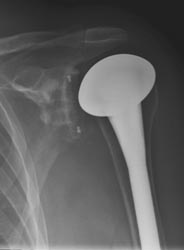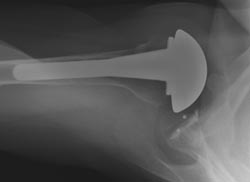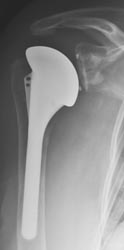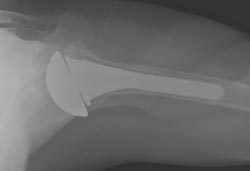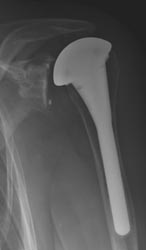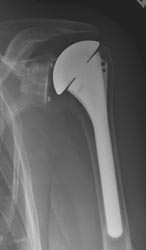 Total Shoulder II (Zimmer)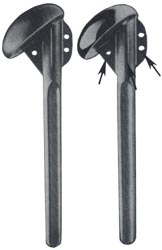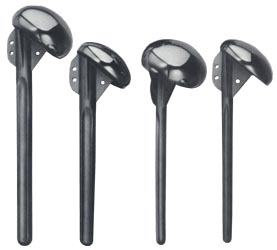 Thomas H Berquist. Imaging atlas of orthopedic appliances and prostheses. New York : Raven Press, 1995.
Note monoblock design with dorsal and ventral fins that resemble the Cofield 2 prosthesis. This differs from the Cofield in that it lacks a ridge/rim under the head and the stem tip is rounded off. The inferior edge of the ventral fin is lower than the inferior edge of the dorsal fin of the Zimmer Total Shoulder II.
Zimmer OrTra
This prosthesis is not available in the US