An International Conference
WTO, China,
and the Asian Economies:
Free Trade Areas and New Economic Relations
Beijing, China
Postponed to June 18-20, 2004

Wong's article in Ta Kung Pao

a report of the conference in East-West Center Observer

program

hotel accommodation (address cards)

list of participants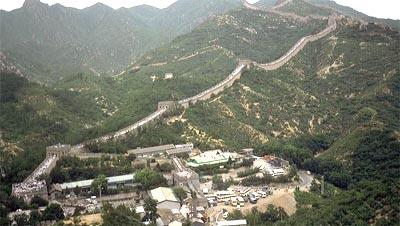 Organizing Units
:
Business School, Renmin University of China, China
East-West Center, U. S. A.
Research Center for International Economics, University of Washington, U. S. A.
Program Committee:
Sponsors:
Institute for International and Regional Economic Relations, Gerhard-Mercator-University Duisburg, Germany
Lowe Institute of Political Economy and Freeman Foundation Asian Studies Program, Claremont McKenna College, U. S. A.
Local Organizing Committee:
Lu Yilin, Renmin University of China, China
Yan Fu, Renmin University of China, China

China and Taiwan were accepted as new members of the WTO in November 2001. At the end of 2002, China and the Association of Southeast Asian Nations (ASEAN) agreed to set up a free trade area in ten years. These two events demonstrate China's commitment to further integrate its economy into the world economic system. There is no doubt that the trade relations between China with other countries, especially that with neighboring Asian countries, will get much closer in the future.
These two events will bring not just big impacts to various industries of the Chinese economy, but also to many of its trading partners. Because of the size of the Chinese economy and because of the extent of trade liberalization, especially the free trade agreement with ASEAN member countries, many countries could expect sizable impacts on their economies for many years to come.
The present conference aims to provide a forum to economists to share their recent research and views about China's accession to the WTO, the recently signed free trade agreement between China and ASEAN, and related issues. The conference will also provide an opportunity to researchers in related fields to interact and to search for new research ideas and topics.
The present conference is a sequel to a previous conference on the same theme, which was held in Hong Kong in November 2002. The present conference will be hosted by Renmin (People's) University of China.
Economists are invited to submit papers, which provide theoretical analysis or empirical studies of the following issues, for consideration for presentation in the conference:
effects of China's and Taiwan's accession to the WTO on their own economies and/or other economies, especially other Asian economies;

trade and investment relations, rivalry, and interdependence between China and other Asian economies;

trade issues faced by developing countries, with or without relevance to the WTO;

China and other Asian economies before, during, and after the Asian crisis;

trade and currency policies of China and other Asian economies

WTO and developing countries;
If interested, please submit a draft of your paper (or an extended 500+ word abstract), preferably by e-mail to both Xu and Wong, stating your affiliation, academic rank, mailing and e-mail addresses, and fax and phone numbers by December 31, 2003 to:
for people in Mainland China: Xu Ermin, Business School, Renmin University of China, 175 Haidian Road, Beijing, China. <emxu@public3.bta.net.cn>

for people elsewhere: Kar-yiu Wong, Department of Economics, University of Washington, Seattle, WA 98195-3330, U. S. A. <karyiu@u.washington.edu>
If a paper is accepted for presentation, a final version is due on April 30, 2004.
While people are encouraged to find their own funding for attending the conferences, subsidies are available to a limited number of participants to cover part of the travel/accommodation expenses. If in need, please send Xu or Wong a note, stating the amount needed and the lowest airfare between your place and Beijing, China.