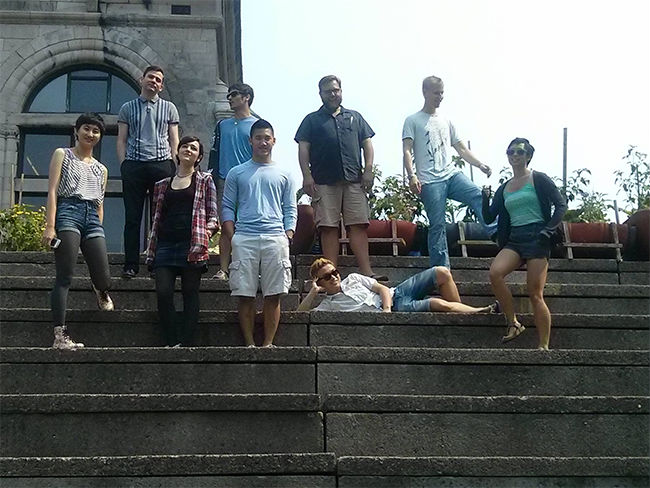 Group Photo, July, 2014
Rui Liu, Eric Lynch, Gulsi Usluer, Emeric Charles, Ryan Noh, Justin Kollman, Sky Yang, Jesse Hansen, Nancy Hom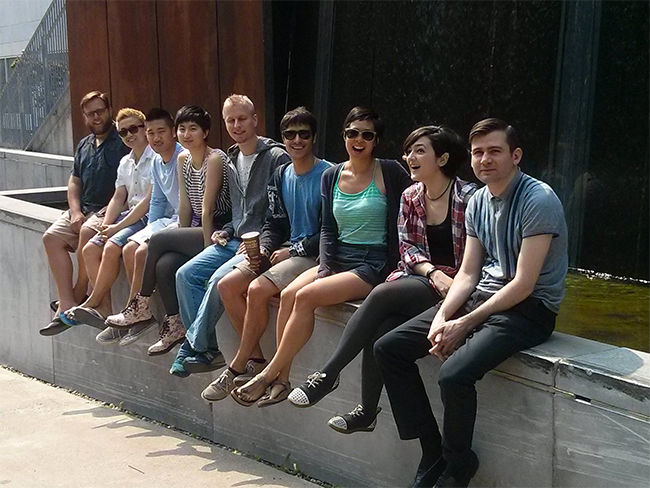 Group Photo, July, 2014
Justin Kollman, Sky Yang, Ryan Noh, Rui Liu, Jesse Hansen, Emeric Charles, Nancy Hom, Gulsi Usluer, Eric Lynch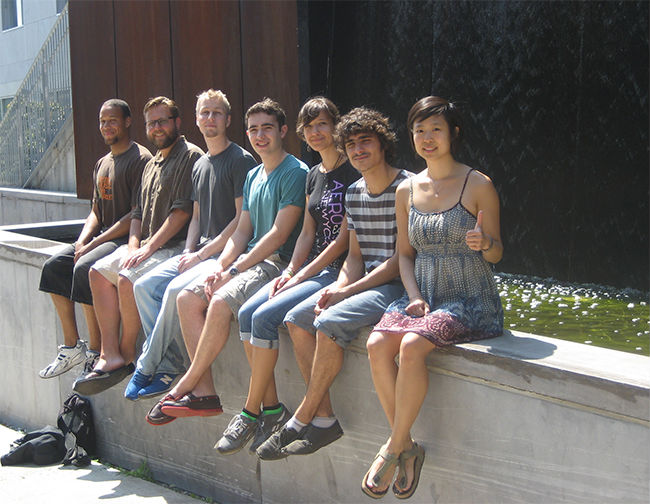 Group Photo, July, 2013
Jelani Clarke, Justin Kollman, Jesse Hansen, Matthew Shepherd, Alyona Khomutovskaya, Emeric Charles, Nancy Hom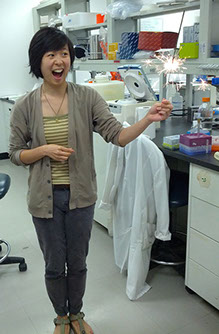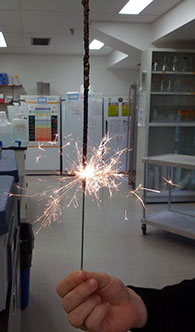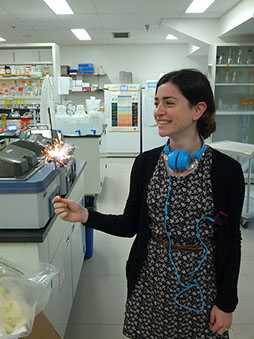 Playing with fire, July, 2013
Nancy Hom and Avital Horowitz light enormous sparklers in the lab. It seemed like a good idea at the time. Let's hope EH&S doesn't shut us down for this one.
Departmental Retreat, July, 2013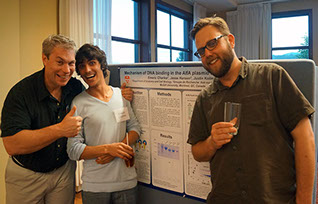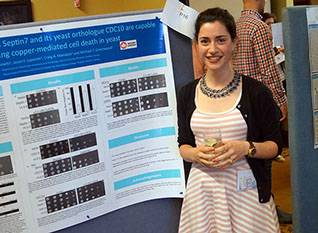 Honorary lab member Avital Horowitz at her poster. Avital and Emeric tied for third place!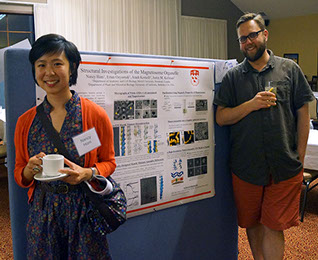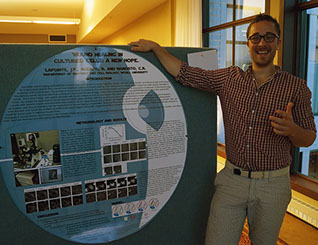 Honorary lab member Jason Lapointe at his non-prize winning but spectacularly round poster.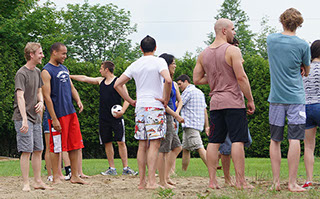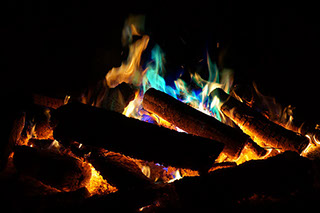 Jesse Hansen and Jelani Clarke (left) compete in some kind of soccer/baseball hybrid.
Alyona's awesome picture of the weird-colored bonfire, just before it started to rain.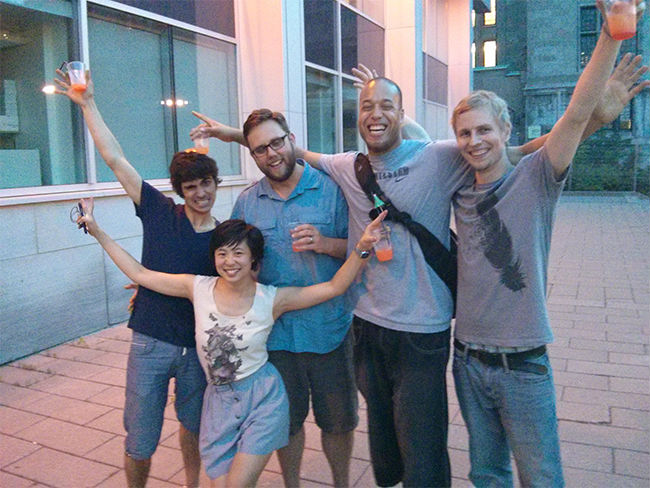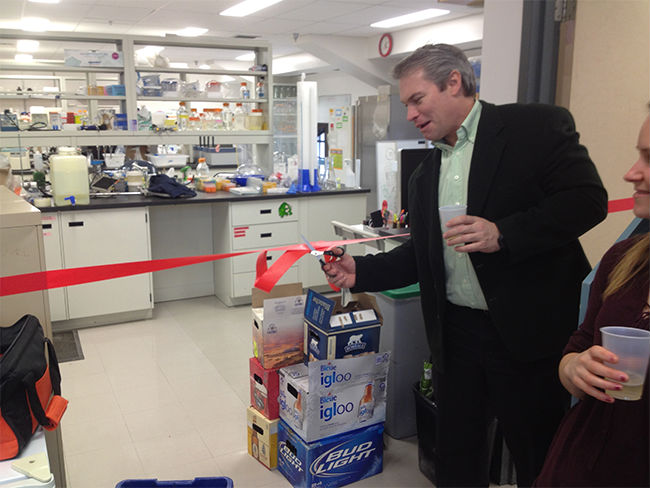 Mandato/Kollman Lab Space Re-opening Ceremony, March 2013
Herr Doktor Professor Chair Craig Mandato cutting the ribbon
Check out the video of Nancy pretending to be excited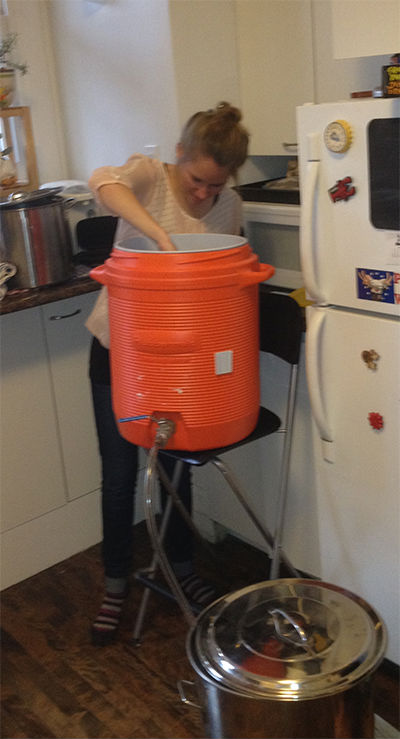 Lab Brew Day, December 2012
Honorary lab member Beth Lawrence carefully monitors the sparging.
Check out the video of the resulting brew fermenting.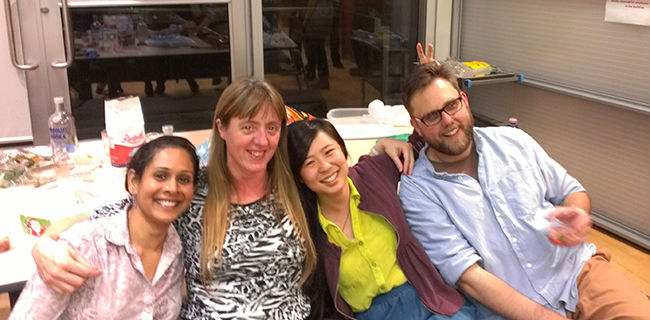 LabCrawl, November 2012
Sunitha Chari, Isabelle Rouiller, Nancy Hom, Justin Kollman
1959 NE Pacific Street Box 357350
Seattle, WA 98195