Lead in Toys: Again, Again and Again
September 27, 2007
Updated: December 13, 2007

Once again, lead has been found in children's toys and jewelry and the US Consumer Product Safety Commission (CPSC) has announced more recalls of these products. Lead poses a health hazard if it is eaten and it is toxic to many organs of the body. It is especially dangerous because it can damage the brain and peripheral nerves. Lead can affect anyone, but children are especially at risk because they are still growing rapidly.
The new products that have been recalled since September 27, 2007:
Thomas & Friends Wooden Railway Toys (RC2 Corporation)
Children's Toy Gardening Tools and Chairs (Target)
Knights of the Sword Toys (RC2 Corporation)
Toy Rakes (Jo-Ann Fabric and Craft Stores)
Pupppet Theaters (Guidecraft Inc.)
Spinning Wheel-Metal Necklaces (Rhode Island Novelty)
Metal Jewelry (TOBY N.Y.C.)
The CPSC recommends that these products should not be handled or used. Adults should return the items to the retailer for a refund or replacement.
Examples of Recalled Products: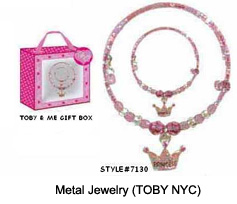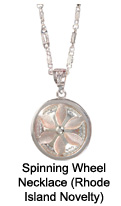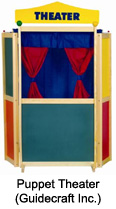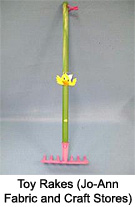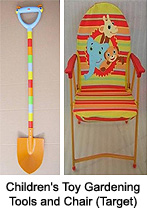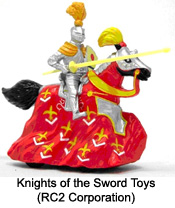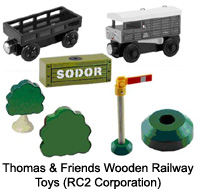 Update - MORE RECALLS!!
In October, November and December of 2007, the Consumer Product Safety Commission added more items to the recall list because their paint contains a high level of lead. These products include:
Bookmarks and journals (Antioch Publishing)
Keychains (Dollar General)
Children's decorationg sets (CKIp sold at Toys "R" Us)
Tumblers (Dollar General)
Toy flashlights (Eveready Battery Co.)
Baby Einstein color block (Kids II)
Wooden toys (KB Toys)
Mini Racing Helmets (Riddell)
Bendable Dinosaur Toys (Kipp Brothers)
Travel Art Sets (Cracker Barrel Old Country Store)
Winnie-the-Pooh Play Sets (J.C. Penney)
Deluxe Art Sets (J.C. Penney)
Breyer Stirrup Ornaments (J.C. Penney)
Children's Metal Jewelry (WeGlow International)
Children's Metal Jewelry (Dollar Tree Stores, Inc.)
Go Diego Go Boat Toys (Fisher Price)
Football Bobble Head Cake Decorations (DecoPac Inc.)
Halloween Pails (Family Dollar Stores)
Ribbit Board Games (SimplyFun)
Elite Operations Toys (Toys "R" Us)
Halloween "Ugly Teeth" (Amscan Inc.)
Toy Figures (Henry Gordy International)
Curious George Plush Dolls (Marvel Toys)
Children's Sunglasses (Dollar General)
"Big Red" Wagons (Northern Tool & Equipment)
Toy Dragster and Funny Car (International Sourcing Ltd.) Recalls Toy
Toy Cars (Dollar General)
Duck Family Collectable Toy, Dizzy Ducks Music Box, Spinning Top and Collectable Toy Robot (Schylling Associates)
Metal Jewelry (Family Dollar Stores)
Paint Brushes (Discount School Supply)
Metal Jewelry (Pure Allure; Michaels Stores)
Children's Necklace and Earring Sets (La Femme NY Inc.)
Children's Metal Jewelry (Colossal Jewelry & Accessories)
Bracelets (Cherrydale Fundraising)
Children's Metal Jewelry (Buy-Rite)
Children's Pencil Pouches (Raymond Geddes & Co.)
Children's Sunglasses (FGX International)
Fishing Games (Far East Brokers)
Baby Toys Baby Bead & Wire Toys and Speed Racer Pull Back & Go Action! Cars (Imported by Greenbrier International Inc.; sold at Dollar Tree, Dollar Bill, Dollar Express, Greenbacks, Only One $1 and Deal$ stores)
For more about lead in products, see:
Copyright © 1996-2007, Eric H. Chudler, University of Washington