More Products Recalled Because of Lead
December 18, 2006
Since December 1, 2006, the US Consumer Product Safety Commission (CPSC) has announced the voluntary recall of several products, including some children's jewelry, because these items contain lead. Lead poses a health hazard if it is eaten and it is toxic to many organs of the body. It is especially dangerous because it can damage the brain and peripheral nerves. Lead can affect anyone, but children are especially at risk because they are still growing rapidly.
The recalled products include:
Children's "Powerpuff Girls" Necklaces: About 48,000 necklaces imported by Rhode Island Novelty, of Cumberland, R.I. and sold from March 2003 and November 2006.
Children's Butterfly Necklaces: About 29,000 necklaces made by U.S. Toy Co. Inc., of Grandview, Mo., and sold from October 2005 through November 2006.
The Land of Nod Furniture: About 2,000 pieces of Land of Nod furniture imported by The Land of Nod, of Northbrook, Ill., and sold from September 2003 to August 2006.
Lifetime Brands Inc., Recalls Lemonade Jars: About 6,600 jars imported by Lifetime Brands Inc., of Westbury, N.Y. and sold from April 2004 through November 2006. The metal spigot of the jar contains lead.
The CPSC recommends that these products should not be handled or used. Adults should return the items to the retailer for a refund or replacement.
Recalled Products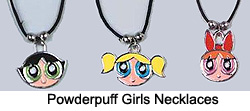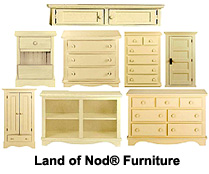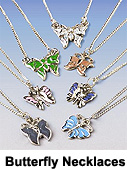 For more about the recall and lead in products, see:
Previous recalls:
Copyright © 1996-2006, Eric H. Chudler, University of Washington