Publications by David Catling

SCHOLARLY BOOKS: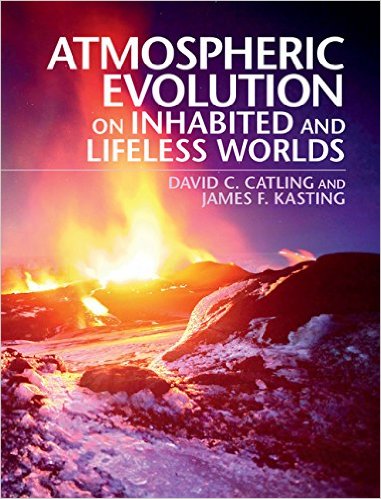 1)
For graduate students and researchers:
D. C. Catling and
J. F. Kasting
(2017),
Atmospheric Evolution on Inhabited and Lifeless Worlds
,
Cambridge University Press.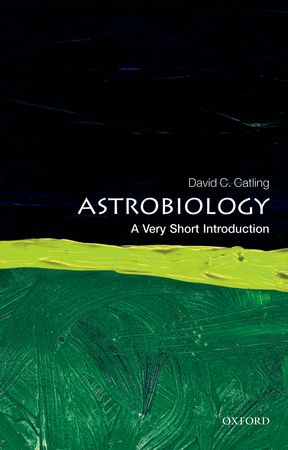 2) For the educated layperson:



David C. Catling (2013)

Astrobiology: A Very Short Introduction

, Oxford University Press.
(Also published in Swedish (Astrobiologi) by Fri Tanke and

in Turkish (Astrobiyoloji) by Metis Yayinlari. Chinese version coming soon from Yilin Press).


Reviews of the book.† Numerous
reviews can be found on websites such as goodreads.


†

Questions & Answers about astrobiology & the book
.
Guest blog @Oxford University Press: "
Astrobiology: Pouring Cold Asteroid Water on Aristotle
"
Reading Guide: Questions for Thought and Discussion
for
Astrobiology: A Very Short Introduction
.


3) For the person-in-the-street: (currently being written and
coming soon

!):
David C. Catling,

Revisiting the Voyage that Changed the World

(working title)
Articles listed by most cited via

David Catling Google Scholar Page
ORCID
David Catling page
Articles/Book Chapters:
2022
2021
2020
2019
2018
2017

2016
2015

2014
2013
2012

2011
2010

2009
2008
2007
39.

D. C. Catling

, M. W. Claire, and K. J. Zahnle, Anaerobic methanotrophy and the rise of oxygen,

Phil. Trans. Roy. Soc. A

365, 1867-1888, 2007. [E-print]†

2006

A 1D numerical photochemical model is used to study the atmospheric photochemistry of oxygen, methane, and sulphur after the advent of oxygenic photosynthesis. We show that collapse of atmospheric methane in the early Proterozoic aeon to levels of† ~10s of ppmv provides the best explanation of the disappearance of mass-independent fractionation in sulphur isotopes.

Here we present analytical and numerical computations for how the Earth's early atmosphere transitioned to an O2-rich state about 2.4. billion years ago. Understanding this transition is important for life on Earth because the rise of O2 allowed a stratospheric ozone layer to develop and allowed a greater variety of oxygen-dependent eukaryotic life.
Here I commented on a paper by Tian et al., noting that Earth's early thermosphere, under the high extreme ultraviolet flux of the early Sun, would have been hot enough for hydrogen to escape readily so that hydrogen would not accumulate to high abundance. My back-of-envelope calculations are supported by independent detailed calculations of early Earth's thermosphere by Kulikov et al. (2006) Space Sci. Rev., submitted.†
This paper discusses the origin of enigmatic sulfate deposits, as large as mountains, in a deep chasm on Mars. Using spacecraft data, we made a new geomorphic map of Juventae Chasma and the deposits in its interior.
2005
A review of the how the level of molecular oxygen (O2) in the Earth's atmosphere has changed over the last 4 billion years and what caused the changes, to the best of our knowledge.
We explain how O2 provides the highest

feasible

energy release per electron transfer for carbon-based life, a universal property set by the limits of the periodic table. We also calculate theoretical biomass spectra for anaerobic (non-O2-using) life, which shows why such life does not grow large and complex. The upshot is that the evolution of water-splitting metabolism (photosynthesis) and subsequent atmospheric evolution are the important factors for determining the distribution of complex life on planets elsewhere in our galaxy and in the universe.
See also "Why E.T. would also breathe oxygen", Forbes Magazine.



Of solar system planets with atmospheres, the Earth is the sunniest in terms of flux reaching its surface. Earth also has an anomalous atmosphere, chemically and dynamically. The chemistry is in a low entropy state, pushed far from thermodynamic equilibrium by surface gas fluxes. Dynamically, the Earth has the most unpredictable weather (e.g., compare Jupiter's Great Red Spot) and the slowest jets. In this paper, I discuss how life and entropy production have roles in producing Earth's weird atmosphere, which in turn allows life to flourish.
2004
A "News and Views" piece that gives recent thinking on Martian hematite concretions (nicknamed "blueberries") that were discovered by the Opportunity Mars rover. The write-up discusses similar (but different!) phenomena on Earth, in Utah.



Here, we presented a quantitative model of the rise of oxygen around 2.4 billion years ago.† We showed how the rise of O2 occurred when the flux of organic carbon burial (which is the source of O2) exceeded the geothermal flux of reductants (such as reduced volcanic and metamorphic gases that react with oxygen, as well as hydrothermal cations such as ferrous iron). We also showed that as† O2 rises, ultraviolet shielding of the troposphere by ozone causes a positive feedback on the increase in atmospheric oxygen.† See the subsequent paper by Claire et al. (2006) for full details.

2003
Gray, crystalline hematite is a mineral that has been found in certain locations on Mars, in particular at the landing site of the

NASA Mars Exploration Rover

called "Opportunity" that landed in 2004. In this paper, before we knew about the Opportunity findings, we discussed† the possible environments in which gray hematite might have formed on Mars

.

2002
2001
In this paper, we advanced a theory to answer the question of why the Earth's atmosphere became oxygen-rich about 2.4-2.2 billion years ago. This transition was an important event in Earth's history because all complex life forms (animals and multicellular plants) rely on molecular oxygen (O2). Consequently, understanding the rise of oxygen is critical for understanding biological evolution on our planet.
2000
1999
prior to 1999
This article was about a concept that Bob Haberle and I† came up with for measuring the global climate system on Mars using a network of miniature, automated weather stations. Later, along with other scientists and engineers, we developed a detailed NASA mission concept called "Pascal" to do this. Pascal is yet to fly, but such a mission will be an essential precursor for a future human mission.†
Western boundary currents are important fluid flows† in the climate system on Earth. The Gulf Stream in the north Atlantic ocean helps keep western Europe warm and the East African Jet in the atmosphere plays an important role in the Asian monsoon. In this paper, we pointed out how western boundary currents are a significant feature of the atmosphere of Mars.[E-print.]