Theron Wahkinney is a senior at the University of Washington. He is completing his BA in American Indian Studies (AIS) with a minor in Anthropology (ANTH). Theron is a citizen of the Comanche Nation. He was born in Lawton, Oklahoma and currently resides in Seattle, Washington. Theron is a mixed-media artist, scholar, and indigenous rights activist. At the UW, Theron serves as the Director of Yehawli and as an officer in First Nations. He also works as a Student Ambassador for Multicultural Outreach & Recruitment. Theron aspires to be a prolific artist, serve his tribe, and advocate for indigenous rights and education.
Theron spent his early years living with his Native community in Oklahoma. After his mother married into the military, Theron spent many years moving around the United States. He eventually ended up in Washington State, where he completed high school, his Associate's degree, and is completing his Bachelor's degree. With his degree, Theron will return to his tribal homelands and represent the Comanche Nation in tribal governance. In the future, Theron will attend graduate school for Public Administration.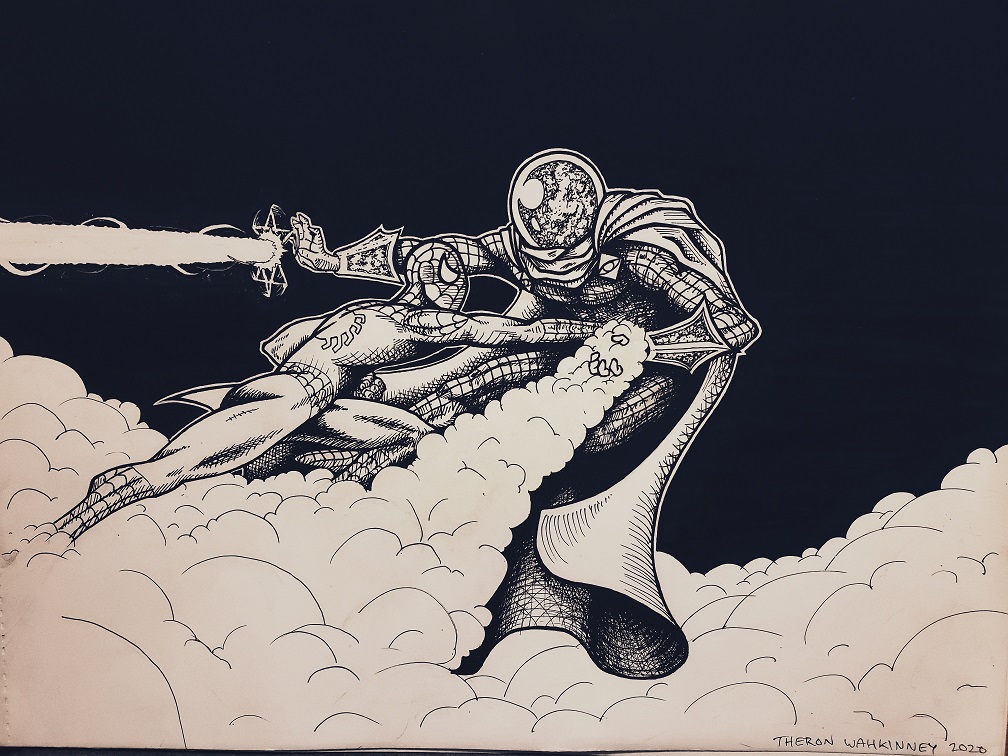 For more art by Theron Wahkinney – click here!