Greg Wilson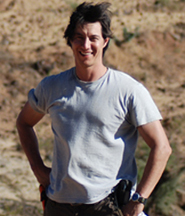 Principal Investigator
I received my PhD in Integrative Biology from the University of California, Berkeley in 2004. I spent 7 months of an NSF Postdoctoral Fellowship in Helsinki, Finland before taking a curatorship at the Denver Museum of Nature & Science. I stayed at the DMNS until December of 2007 when I moved to Seattle to start in the Biology Department. I also serve as Adjunct Curator of Vertebrate Paleontology at the Burke Museum. Please see the Paleobiology website for more information on the UW paleobiology community.
Email: gpwilson@u.washington.edu | Twitter: @gpwilson11
---
Dave Grossnickle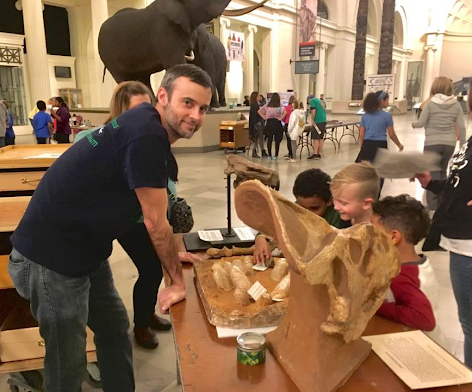 Postdoctoral Researcher
While working on his PhD at the University of Chicago, Dave spent time each summer helping the Wilson lab with fieldwork in Montana. He's now an official member of the lab as a postdoctoral research fellow. His research focuses on broad macroevolutionary patterns of early mammals, and he's especially interested in functional morphology and how it informs our understanding of mammalian evolution. He enjoys teaching and is the instructor for the summer Paleontology Field Methods & Research course (BIOL 475/ESS 449).
Email: dmgrossn@uw.edu | Website: sites.google.com/view/davidgrossnickle/
---
Alexandria Brannick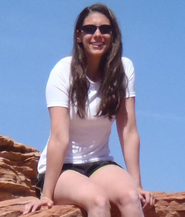 Graduate Student
Alex received her Bachelor's of Science in Geology & Environmental Geosciences from Lafayette College (2012) and her Master's of Science in Biological Sciences from Marshall University (2014). Her research interests are in Mesozoic and Cenozoic mammals, morphometrics, paleoecology, and vertebrate paleontology. She plans to research elements of mammalian paleoecology leading up to and following the K-T mass extinction event.
Email: brannick@uw.edu | Twitter: @Alex_Brannick
---
Luke Weaver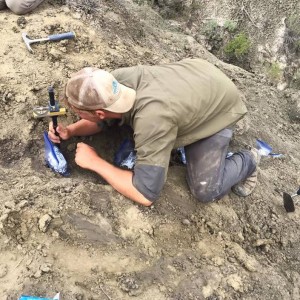 Graduate Student
Luke Weaver was born and raised in Colorado and received his Bachelor's Degree at Colorado State University where he worked on early Eocene primates and the geology of the Willwood Formation. His dissertation research is focused on understanding the locomotor diversity and growth rates of multituberculate mammals during the Late Cretaceous and early Paleogene. Luke is also using mineralogy and geochemistry to understand the taphonomy of vertebrate microfossil bonebeds from the Hell Creek and Tullock Formations of northeastern Montana.
Email: lukeweav@uw.edu | Twitter: @lukenweaver
---
Paige Wilson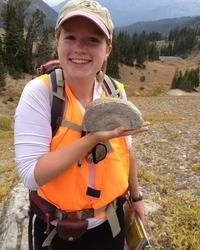 Graduate Student
Paige is originally from the Northeast and received her BA from Dartmouth College in 2014. Before starting at UW, she worked in recruiting and management consulting. Paige's undergraduate research focused on taphonomy and paleoecology, quantifying and analyzing taphonomic biases to understand potential underlying biologic signals, as well as describing a late Cretaceous nodosaur specimen from Idaho. For her dissertation, Paige is investigating changes in climate, environment, and vegetation during the Late Cretaceous and early Paleogene as recorded in the Hell Creek area, MT, with special focus on the K-Pg mass extinction event. To do so, she is studying leaf macrofossil assemblages, but she is looking for phytolith and other proxy records from this region as well.
Email: wilsonp2@uw.edu | Twitter: @WaigePilson
---
Jordan Claytor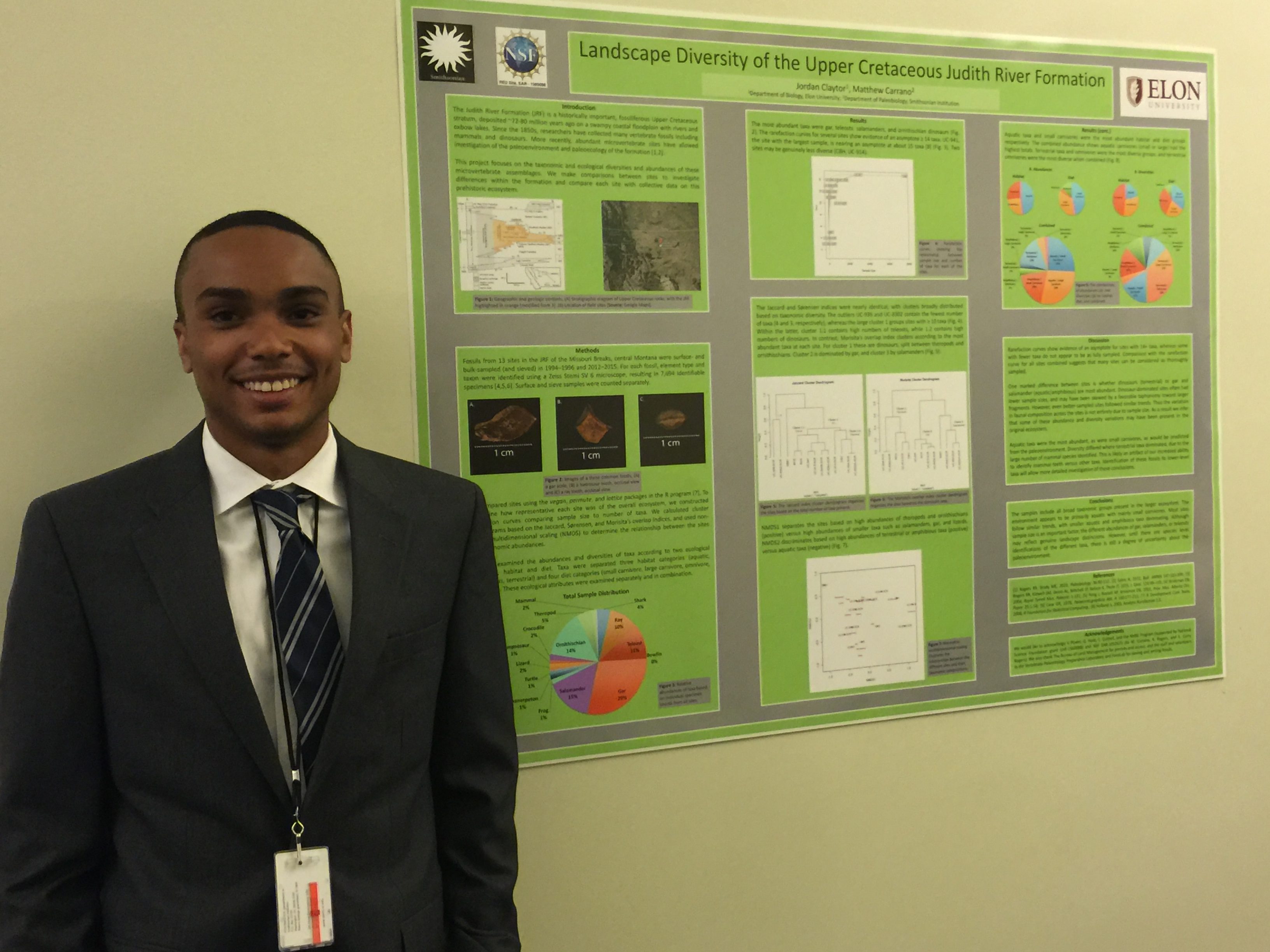 Graduate Student
Jordan received his Bachelor's of Science in Biology from Elon University in North Carolina. His research interests include faunal turnover and recovery, paleoecology related to Mesozoic and Cenozoic mammals. He plans to look at faunal recovery and evolutionary trends around the K-Pg boundary.
Email: jclaytor@uw.edu | Twitter: @Jay_Ceeeeeeeee
---
Brody Hovatter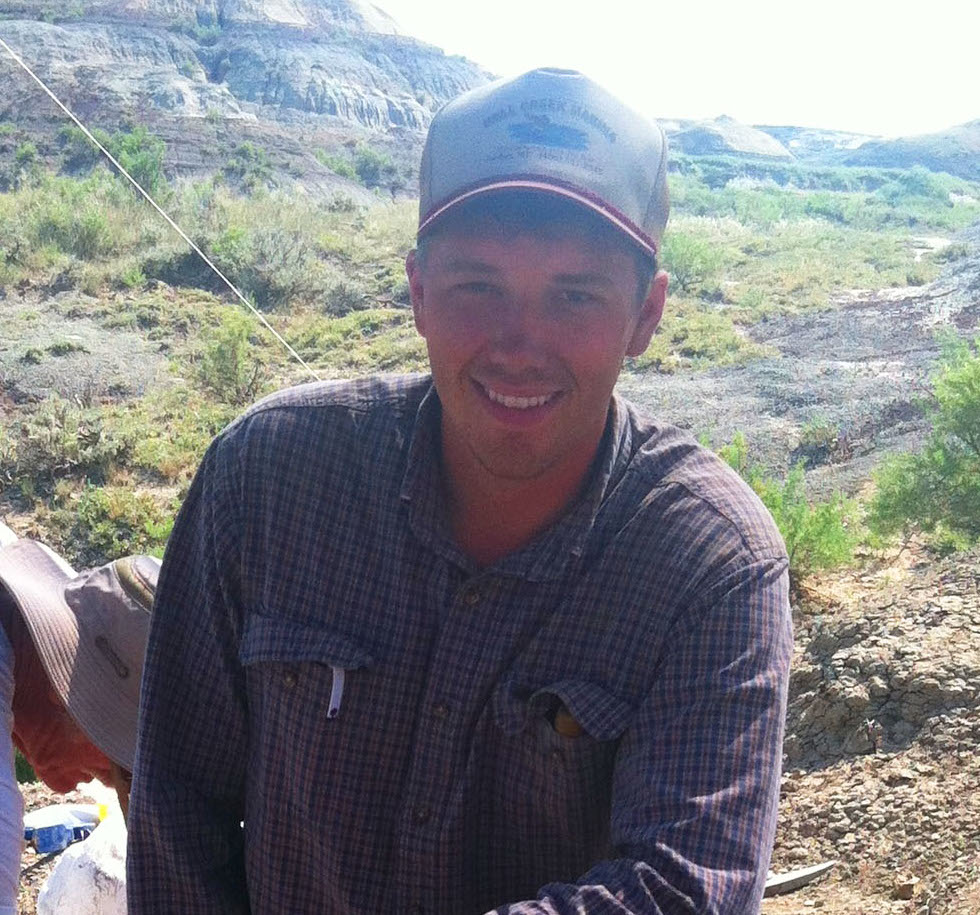 Lab Manager
Brody Hovatter is the Assistant Director of the DIG Field School and manager of the Wilson Lab. He graduated with his Bachelor of Science in Biology from the University of Washington in 2014. His research in the Wilson Lab focuses on early Paleocene mammals from northeastern Montana, for which he has received funding from the Mary Gates Endowment as well as departmental awards within the Department of Biology. He has presented his research at numerous conferences, including the Society of Vertebrate Paleontology and Geological Society of America.
Email: bthov13@uw.edu
---
Amanda Peng
Assistant Manager
---
Alumni
Stephanie Smith, PhD 2017
Jonathan Calede, PhD 2016
Dave DeMar, Jr., PhD 2015
Lauren DeBey, PhD 2015
Meng Chen, PhD 2015
---
Undergraduates and volunteers
Allison Nelson
Amanda Gardiner
Ben LeFebvre
Celestina Davidson
Charlie Omana
Christopher Remily
Don Hopkins
Faustino Hampson-Medina
Ellie Strigen
Gabriel Goncalves
Henry Fulghum
Kiki Contreras
Krishna Hu
Luke Schefke
Nadia Popovici
Natalie Toews
Pete Sharp
Rachel John
Riley Fischer
Robert Spencer
Sarah King
Taylor Manske