about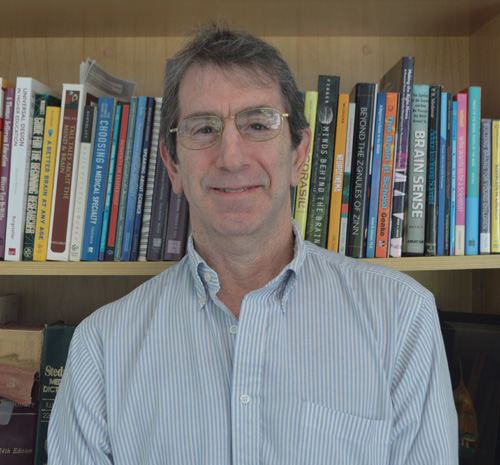 Eric Chudler, Ph.D. is a neuroscientist (Research Associate Professor) and Executive Director of the Center for Neurotechnology in Seattle, Washington. He is a "basic researcher" performing experiments related to how the nervous system works and how Parkinson's disease affects the brain.
Dr. Chudler attended elementary, junior and senior high school in a few places including:

Los Angeles, California (K-4 grade); (7 grade); (11-12 grade)
The International School of Kuala Lumpur in Malaysia (5-6 grade)
The Canadian Academy in Kobe, Japan (8-10 grade)
He graduated from Grant High School in 1976 (Los Angeles, California) and from UCLA in 1980 with a B.S. degree in Psychobiology. For graduate school, he attended the University of Washington and received an M.S. degree (1983) and Ph.D. degree (1985) from the Department of Psychology. Then it was off to the National Institutes of Health in the Washington, D.C. area for post-doctoral training (1986-1989). In 1989, he headed up the east coast for a position (Instructor) in the Department of Neurosurgery at Massachusetts General Hospital in Boston, MA. In 1991, it was back to Seattle and the University of Washington where Dr. Chudler did some teaching in the Department of Psychology before taking a research position in the Department of Anesthesiology. Since 2011, Dr. Chudler has been the Executive Director of the Center for Neurotechnology.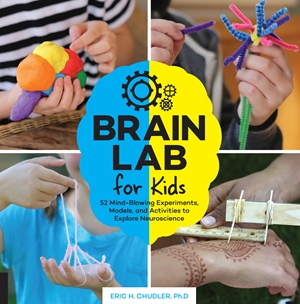 Dr. Chudler is the author of several books, including:
Chudler, E.H., Inside Your Brain, New York: Chelsea House Publishers, 2007, pp. 128.
Chudler, E.H., The Little Book of Neuroscience Haiku, New York: W.W. Norton & Company, 2013, pp. 231.
Chudler, E.H. and Johnson, L.A., Brain Bytes: Quick Answers to Quirky Questions About the Brain, New York: W.W. Norton & Company, 2017, pp. 311.
Chudler, E.H., Brain Lab for Kids, Beverly (MA): Quarto Publishing Group, 2018, pp. 144.
Johnson, L.A. and Chudler, E.H. Worried?: An Evidence-Based Investigation of Some of Life's Common Concerns, New York: W.W. Norton & Company, 2019, pp. 312.
Chudler, E.H. Neuropedia, Princeton (NJ): Princeton University Press, 2022, pp. 176.
Ellen Kuwana, M.S. -- Staff Writer/Research Consultant
Ellen Kuwana worked with Neuroscience for Kids until 2005. She composed articles for the Neuroscience for Kids "In the News" section which focuses on recent innovations in science that have been spotlighted in the media. Kuwana also wrote articles explaining mental and neurological diseases and disorders. Kuwana received her Bachelor of Science from the University of Kansas (where her father is an emeritus professor), then worked for several years as a staff research associate at the University of California San Francisco (UCSF). Kuwana had also been active in the Science Education Partnership, working with the public school system to bring hands-on science into the classroom. As part of the Triad project, she teamed with another scientist and two teachers to create an afterschool science club for girls. Neuroscience for Kids is the perfect combination of neuroscience, education, science outreach, and writing and editing-all rolled into a collaborative and creative atmosphere. When not at work, Kuwana enjoys spending time with her pediatrician husband, two daughters and hyper dog.
Melissa Phillips -- Research Consultant Melissa Phillips was a research consultant for Neuroscience for Kids from 2002 until 2004. She wrote about new neuroscience research for the In the News section of the site. Phillips grew up in Ottumwa, Iowa, and graduated from Ottumwa High School in 1996. She then moved to St. Louis for four years of college, graduating from Washington University in 2000 with a bachleor's degree in Psychology and PNP (Philosophy-Neuroscience-Psychology). After spending a few months studying photography in Paris, Phillips came to Seattle and started work as a research technician in a neurobiology lab at the University of Washington. Researchers in this lab study the development and regeneration of the retina. Phillips began writing for Neuroscience for Kids in March of 2002. In the fall of 2002, she enrolled in classes in the science writing pathway in the department of Technical Communication at the UW. She has developed her science writing by completing stories for class, and editing the papers of scientists in the lab.
Marge Murray, Ph.D. -- Staff Writer/Research Consultant
Marge Murray was involved with the development of curriculum materials for Neuroscience for Kids from 1999 to 2001. She completed several units of experiments on the senses: touch, smell, taste, vision, and hearing. In these units, Dr. Murray included a Teacher Resource with background information on each topic, a Teacher Guide to the experiment, and a Student Guide to help students organize and interpret their work. Crucial parts of these units are the "How Can You Design a Good Experiment?" and "Try Your Own Experiment" sections, which encourage teachers and students to think critically when designing and executing experiments. Murray received her Ph.D. from Case Western University in Cleveland, where she studied what happens in a muscle when the nerve to the muscle is cut. At the University of Washington (UW) in Seattle, she tracked the growth of sensory nerves in the wings of developing fruit flies. After polishing skills in technical writing and editing with courses from the UW Department of Technical Communication, Murray worked with a middle school outreach group in the Department of Molecular Biotechnology at the UW.
Copyright © 1996-2022, Eric H. Chudler All Rights Reserved.