High Lead Content Leads to Another Recall
May 11, 2015
Some companies just can't seem to keep the lead out of their products. Recently, the Consumer Product Safety Commission issued a recall notice for baby cribs and furniture because the paint contained high levels of lead.
The vintage grey paint used on "Baby's Dream" cribs, furniture and accessories contained levels of lead that exceeded federal lead guidelines. The cribs and furniture was made in Chile and sold in stores and online from March 2014 through March 2015. People who have these items should stop using them and get replacements.
Lead is toxic to many organs of the body. It is especially dangerous because it can damage the brain and peripheral nerves. These nerves connect the brain and spinal cord to the rest of the body. Lead can affect anyone, but children are especially at risk because they are still growing rapidly.
Recalled Baby Furniture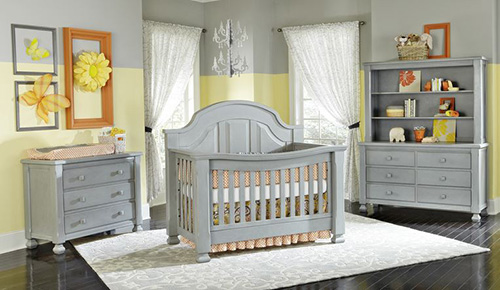 References and further information:
Lead from Neuroscience for Kids
Copyright © 1996-2015, Eric H. Chudler, University of Washington