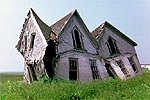 May 10, 2003

Lead is a heavy metal that can poison the nervous system. Because lead is a serious risk to human health, it was removed from gasoline and paint. Unfortunately, the walls of 38 million homes in the United States are still coated with lead-based paint. People, especially children, may accidentally eat lead when paint dust or chips fall from these walls.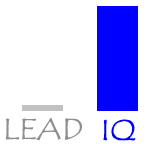 The Centers for Disease Control and World Health Organization have established a blood lead level of above 10 ug/dl (micrograms per deciliter) as a "level of concern." New research suggests that we should be concerned about even lower levels of lead. Dr. Richard Canfield of Cornell University and his coworkers measured the amount of lead in the blood of children who were 6, 12, 18, 24, 36, 48, and 60 months old. The Stanford-Binet IQ test was used to measure the intelligence of the children when they were three and five years old (36 and 60 months).
The scientists determined that children with blood lead levels of 10 ug/dl have IQs that were 7.4 points below those of children with lead levels of 1 ug/dl. These data suggest that even low levels of lead may affect intelligence and that more children may be at risk for lead poisoning than previously thought.