Baby Bumbo Seats Bumped from Shelves
August 25, 2012
On August 15, 2012, the Consumer Product Safety Commission and Bumbo International Trust announced a new voluntary recall of approximately 4 million Bumbo Baby Seats. Babies can move themselves out of the seat and fall. In fact, since an original recall in October 2007, there have been at least 50 injuries, including 19 skull fractures associated with the seats. An additional 34 injuries (2 skull factures) after that recall have been reported.
The seats were sold at Sears, Target, Toys R Us, Babies R Us, USA Babies, Walmart, online, and at other toy and children's stores across the United States. The seats should not be used until a free repair kit (restraint belt with a warning label, warning sticker) is installed. Children should always use the restraint belt when they are in the seat and the seat should never be used on a raised surface.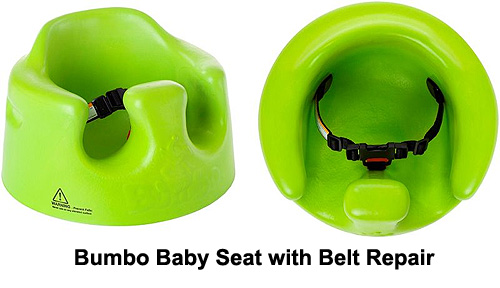 Further information:
Copyright © 1996-2012, Eric H. Chudler, University of Washington