I am a faculty member of the University of Washington, Seattle, where I am an associate professor of political science, an adjunct associate professor of statistics, and the director of consulting in the Center for Statistics and the Social Sciences.
COVID-19 State Policy Project
My current research focuses on comparing policy responses to the COVID-19 pandemic across the US states. I lead a team of political science and public health researchers collecting and analyzing data on state-level social distancing policies. Frequently updated data are available at covid19statepolicy.org. See also our papers on the partisan adoption of social distancing mandates (in JHPPL) and mask mandates (at MedRxiv).
Substantive Interests
Generally, my political economy and comparative politics research concerns the ways political institutions and interests jointly determine the public policies that shape our lives, including monetary policy, fiscal policy, health policy, and trade policy. I am particularly interested in the influence of career incentives and partisanship on elite behavior and policy making.
Methodological interests
I specialize in the visual display of scientific information, particularly the illustration of substantive findings from statistical models. I'm also interested in statistical inference using data whose logical bounds enable or improve estimation, as in the study of political rank, compositional data like budgets and trade portfolios, and ecological inference.
Other activities
I serve as an expert witness on the use of statistical methods to resolve contested elections. I also consult on matters relating to statistical methodology and data visualization.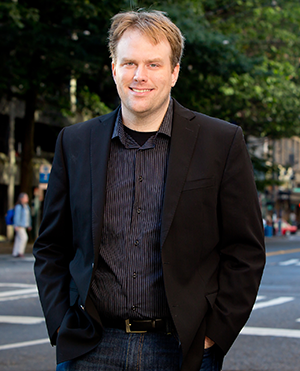 1-nov-20. New publication: "Does the Economic Decline of the West and the Rise of China Encourage NGO Crackdown?", joint work with Aseem Prakash, will appear in Nonprofit and Voluntary Sector Quarterly.
23-oct-20. New publication: "Modeling COVID-19 Scenarios for the United States" has been published in Nature Medicine. This article documents IHME's well-known forecasting model for COVID-19 cases and deaths in the US. Several members of the COVID-19 State Policy Project are coauthors, including Bree Bang-Jensen, Nancy Fullman, Beatrice Magistro, Grace Reinke, and myself. For the current model forecasts from IHME, see covid19.healthdata.org.
19-oct-20. Two new videos: On October 16, Beatrice Magistro and I presented "Pandemic Politics: Understanding State-Level Policy Responses to COVID-19" (joint work with Kenya Amano, Bree Bang-Jensen, Nancy Fullman, Grace Reinke, and John Wilkerson) as part of a seminar on Policy Analytics and Population Health hosted by the Center for Studies in Demography and Ecology at the University of Washington. On September 21, I took part in a panel discussion of "The Economy as a 2020 Election Issue" with Margaret Levi (Stanford University), Bill Galston (Brookings Institution), and Washington State Senator Doug Erickson, hosted by Mort Kondracke and sponsored by Folio: The Seattle Athenaeum.