I am an associate professor of political science, adjunct associate professor of statistics, and core faculty member of the Center for Statistics and the Social Sciences at the University of Washington, Seattle.
Substantive Interests
My research in political economy and comparative politics ranges over many topics: the politics of monetary policy, the politics of bureaucratic power, the politics of budget trade-offs, and the comparative study of institutions governing health.
Methodological interests
I specialize in the visual display of scientific information, particularly the illustration of substantive findings from statistical models. I'm also interested in statistical inference on data whose logical bounds make estimation easier (or simply possible), as in the study of political rank, compositional data (such as budget categories), and ecological inference.
Other activities
I serve as an expert witness on the use of statistical methods to resolve contested elections and have consulted in many disputes over the racial and political consequences of legislative redistricting. I also consult on matters relating to statistical methodology and data visualization.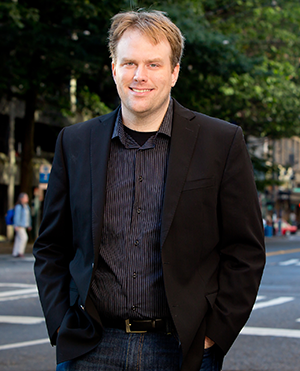 19-jan-15. Short course offered: I'm teaching a 9 hour course on Visualizing Model Inference and Robustness sponsored by Universität Konstanz and ETH Zürich, to be held in Konstanz, Germany, 25–27 March 2015. The syllabus can be found here. Additional short course materials can be found on my Data Visualization course page.