Membrane Chix: 2005 to present
Back to the Keller Group Page.
Back to the page on "Get Yourself a Fellowship, Job, Grant, Plan, Mentor, Career".
Back to the Keller Group site for "Jobs, Grants, and Advice for Undergrads/Grads/Postdocs/New Faculty".


2005 Cast Includes:
Links for encouraging girls/teens:
Engineergirl! to encourage girls in science and engineering.
Girls Leadership Institute to give young women communication skills.
NASA G.I.R.L.S mentoring program.
Microsoft Digigirlz Day, High Tech Camp, and online instruction.

Links to recent studies on bias (an obviously incomplete list):
Fabulous list from Sarah Rugheimer
Articles on bias compiled by the APS (Scroll down.)
Teacher bias in math (high school, Israel, 2002+)
Differences in nation's stereotypes correlate with national sex differences in science/math achievement, PNAS 2009
When people believe they are in a meritocracy, equally qualified women are underpaid, Admin. Sci. Qtr. 2010
Science faculty rate male applicants higher than (identical) female applicants, PNAS 2012
People with names that are easier to pronounce are more likely to be believed, PLoS ONE 2014
Degrees from elite institutions do not protect potential employees who are black Americans from racism, 2015 study
Women's perceived competency drops when judged as being forceful, 2015 study
Male teachers judged on intelligence, women on nurturing, NPR 2015
Men who attack women online are less talented, PLoS ONE 2015
Women/girls usually charged more for same items, Consumer Affairs Commission, 2015
Women and minorities are penalized for promoting diversity, Harvard Business Review 2016
Males under-estimate academic performance of female peers in undergrad biology classrooms, PLoS ONE 2016
Women invited to give fewer talks than men at top U.S. universities, Ed Yong at the Atlantic, 2017
Women write better, but their papers spend longer in review by Erin Hengel, 2018
Students ask more academic favors of female profs than of male profs Inside Higher Ed, 2018
Compendium of recent papers in an easy-to-read thread, 2018

Conferences, Panels, and Anti-harassment policies:
The Biophysical Society's Anti-Harassment Policy
Sharona Gordon's reflections on the BPS Anti-Harassment Policy
The American Astronomical Society's anti-harassment policy
National Academies 2018 report on sexual harassment in science
ASBMB feature article on tactics currently being used to influence policy re: sexual harassment in science
Frances Separovic's letter to conference organizers to encourage greater diversity
Mathematician concludes that the chance that all (or 19/20) speakers would be make is astronomically low.
Scott Gilmore declining to sit on all-male panels
Professional Skills Development Workshops for women attending APS meetings (travel paid!)
Childcare grants for attendees of APS March and April meetings

BLOGS:
Female Science Professor
Other links:
Essay by Fog Creek about the once and future popularity of computing careers for women
Amusing discussion of low numbers of women in CS
College rape case shows key limit to US medical privacy law
Jay Smooth on the craft of being good
Negotiations between 2-career couples
In which OECD country is it best to be a working woman?
Intersectionality: White privilege
Intersectionality: "Coding 'White Trash' in Academia"

2010 lineup and a lipid bilayer: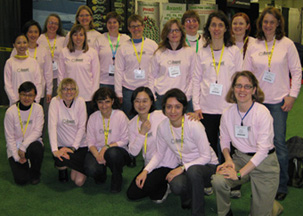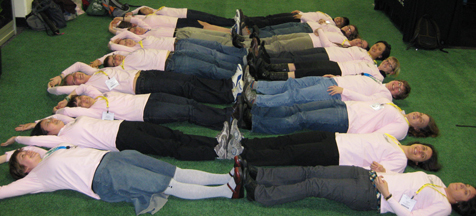 Two gel phases: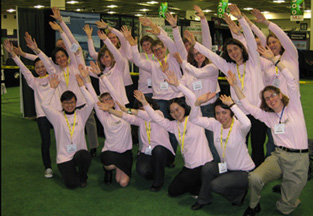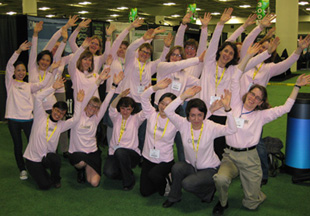 2011 Biophysical Society Meeting: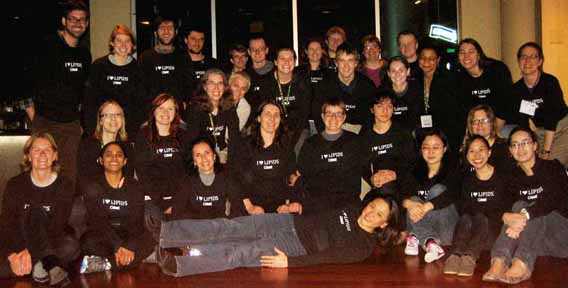 2012 Biophysical Society Meeting: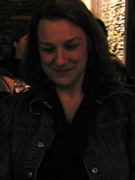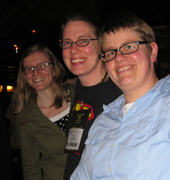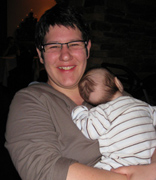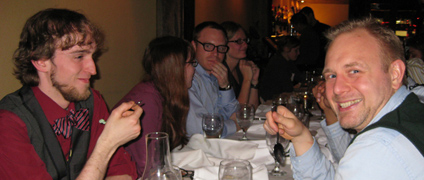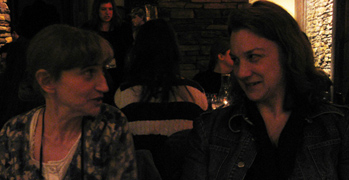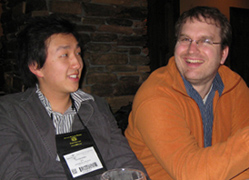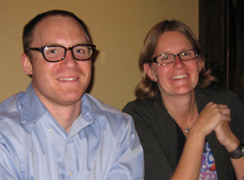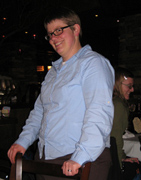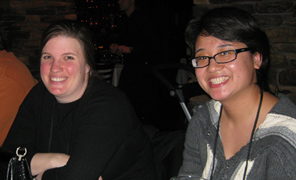 2013 Biophysical Society Meeting: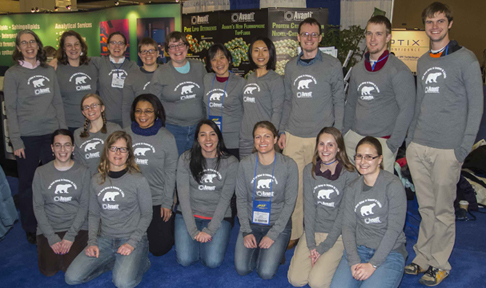 2014 Biophysical Society Meeting: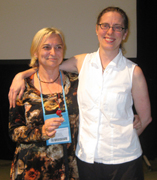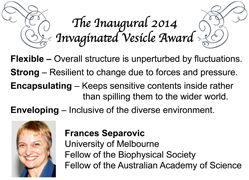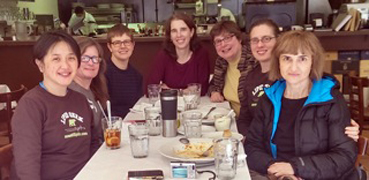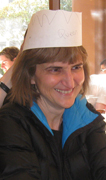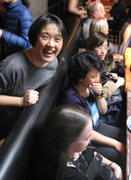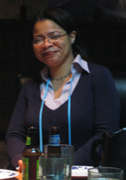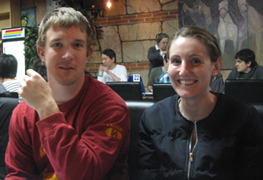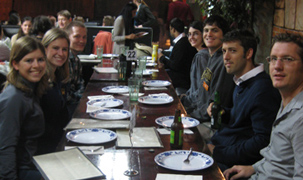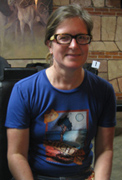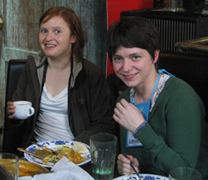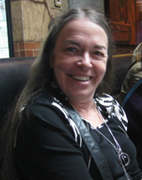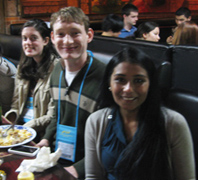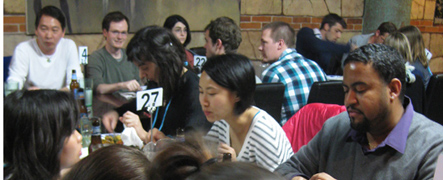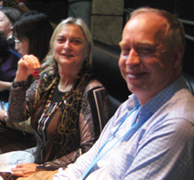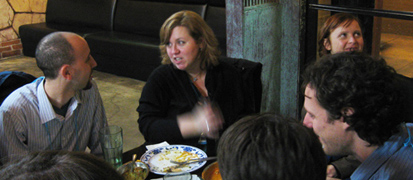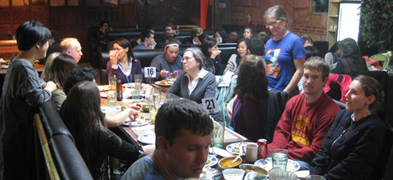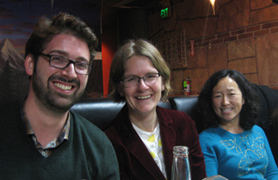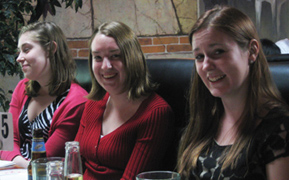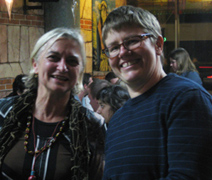 2015 Biophysical Society Meeting:
Starting off at the Avanti booth, then emulating DHA lipids...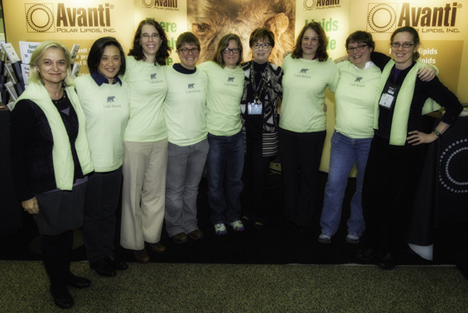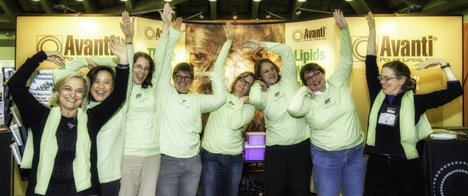 ... and ending up at happy hour.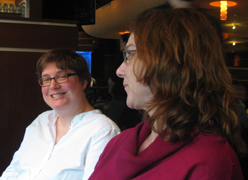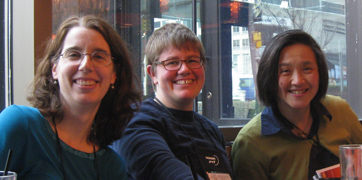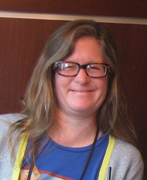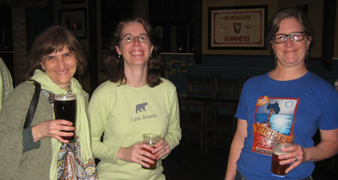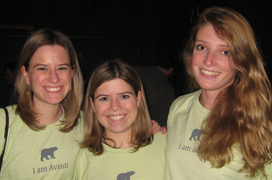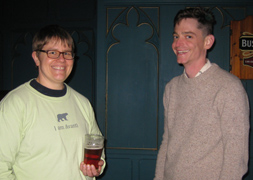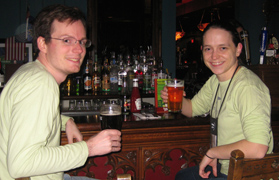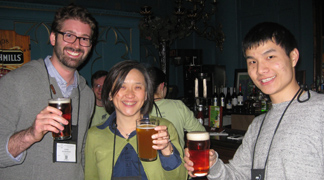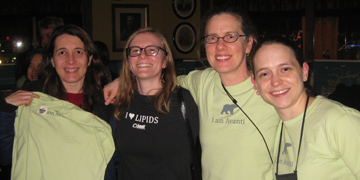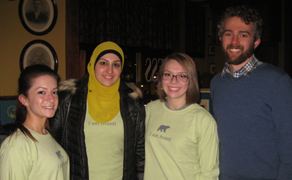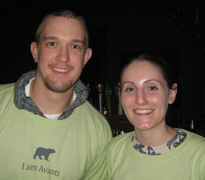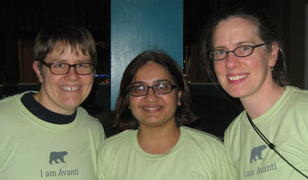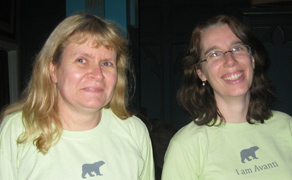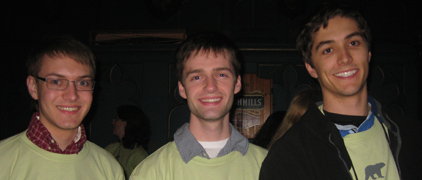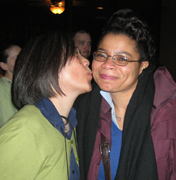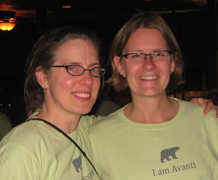 2016 Biophysical Society Meeting:
Video of "I love Avanti Lipids" at their booth.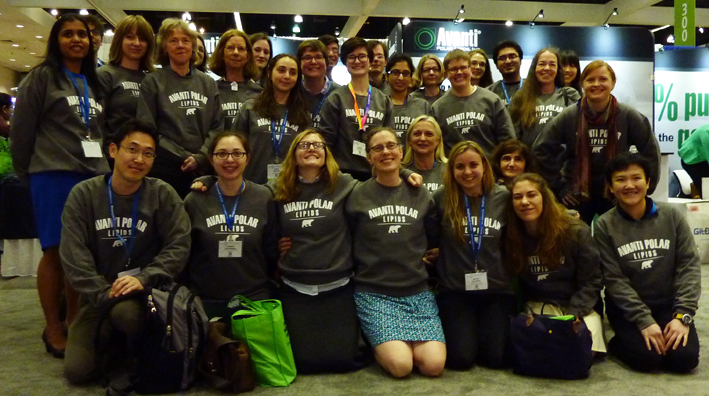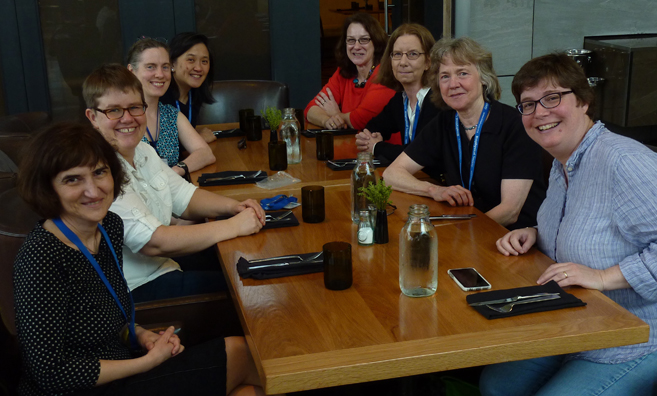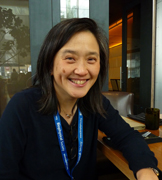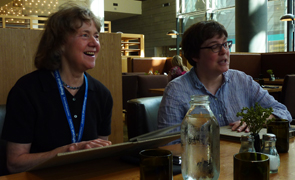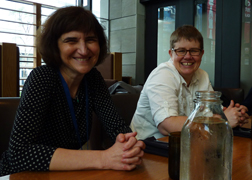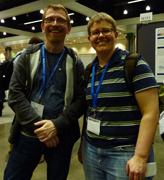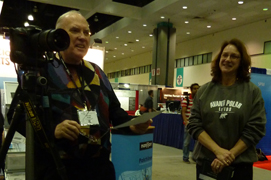 2017 Biophysical Society Meeting: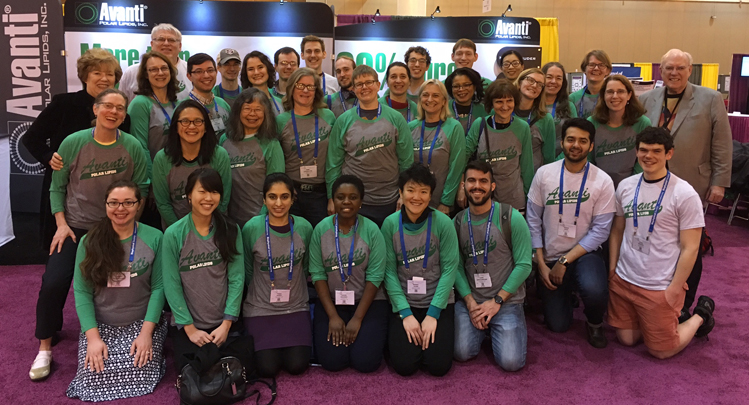 Thank you to Avanti Polar Lipids for the fantastic Membrane Chix t-shirts.