2018
August:
Farewell party for Kristen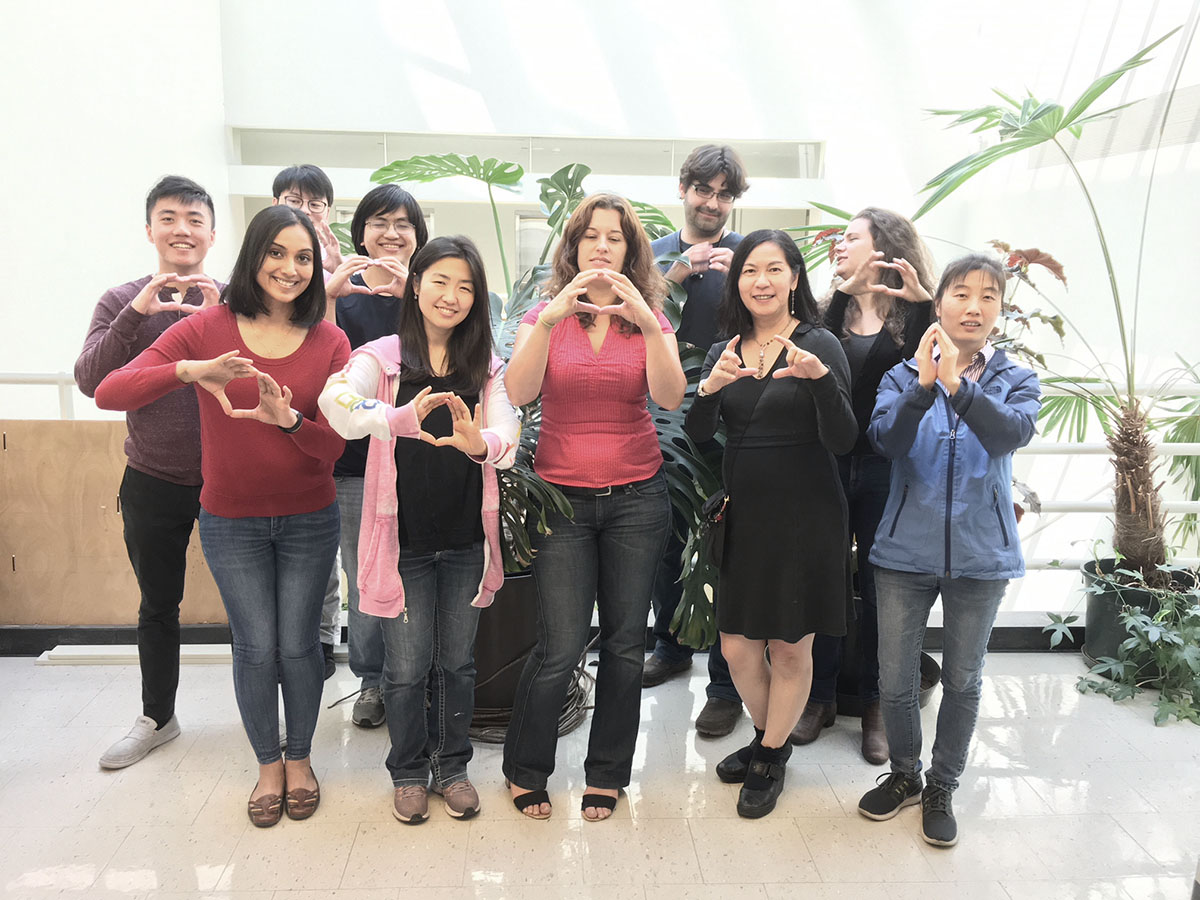 2017
August:
1st Joint Torii lab Retreat (UW/HHMI-Seattle, USA & ITbM Nagoya, Japan)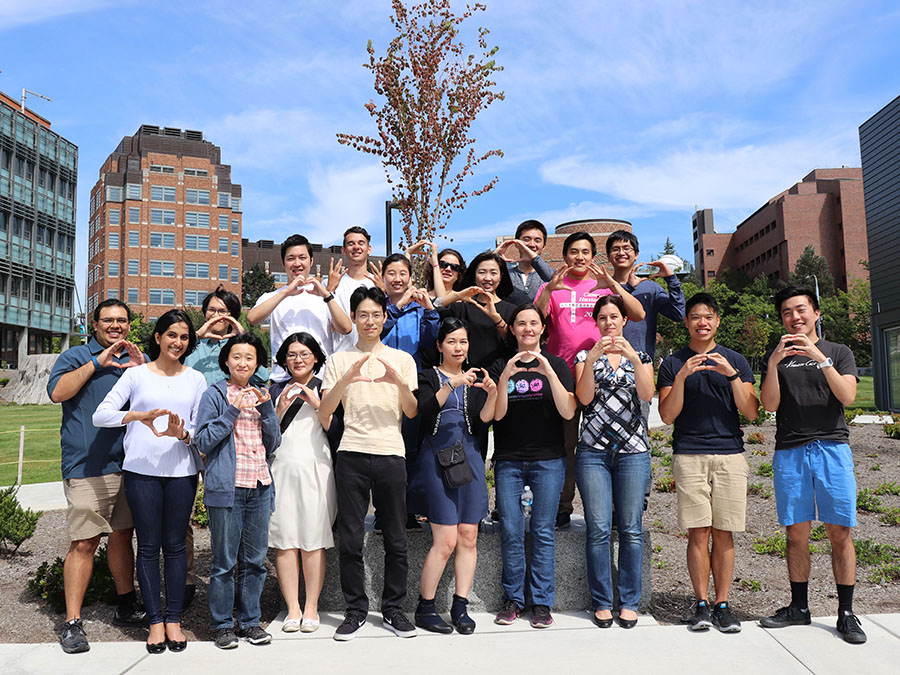 2014
August:
Congratulations, Marc!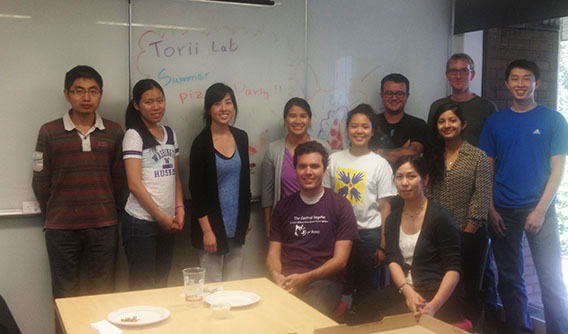 2013
June:
Congratulations, Dave, for BSci in Biology with honor thesis!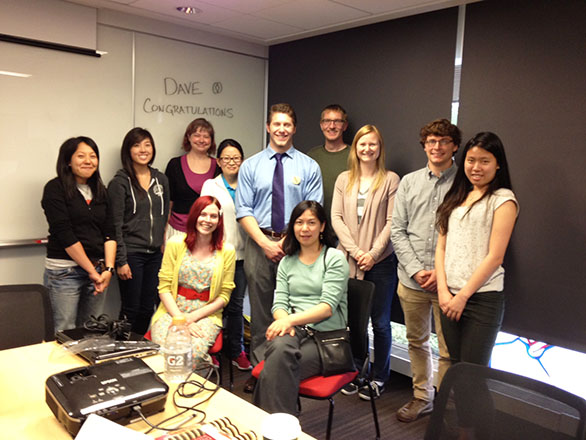 Dave with purple, Husky tie!

May:
Congratulations, Dr. Kylee Peterson!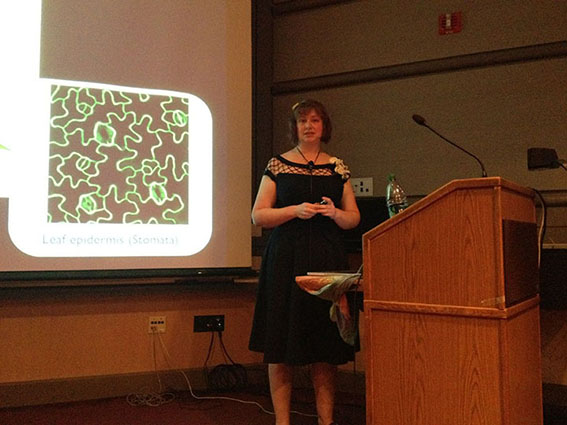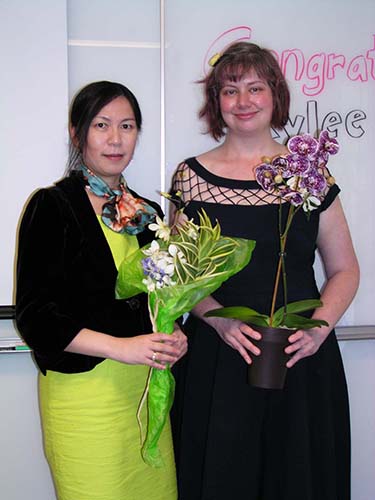 A moment of celebration! Dr. Peterson is the very first Ph.D. from the Torii lab. We are very proud of you!
Jan:
1st European Workshop on Peptide Signaling in Plants (Oslo, Norway)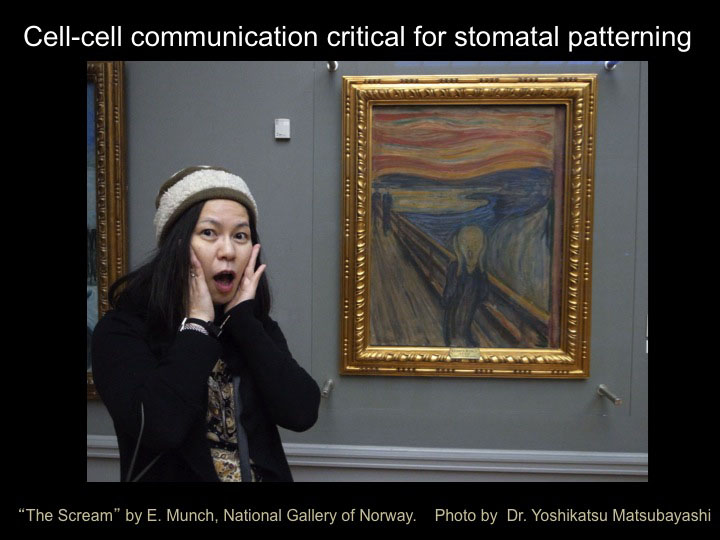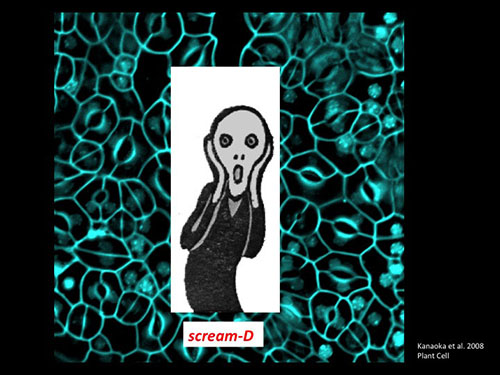 One of our favorite mutants, scream-D, was named after Munch's masterpiece. scream-D makes VERY SCREAMY stomata-only epidermis. For detail, see our Plant Cell (2008) paper!

2012
Nov:
New HHMI TORII Lab expansion!!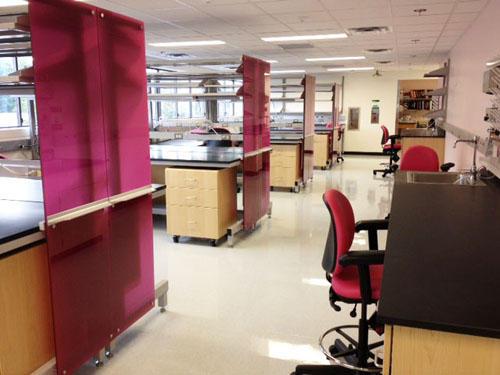 The BRAND NEW HHMI Torii lab expansion is beatiful and Pink!
Our sincere thanks to HHMI and University of Washington, Colelge of Arts and Sciences for general support. We thank UW crews, Architectsand Interior Designer (Perkins & Wlls), Contractors and Contruction Crews (ACCO), and everyone involved in this amazing project. Thank you all!
Happy Halloween!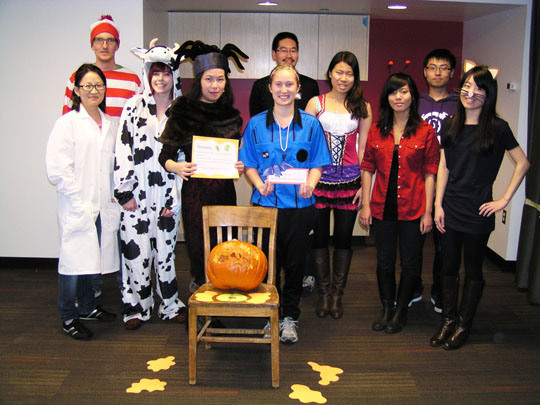 Torii lab costume picture in our BRAND NEW HHMI conference room!! (to be open shortly)
From left: Jin Suk, Robin, Jackie, Keiko, Janet, Bob, Lisa, Lillian, Ji Yuan, and Christine. Not pictured; Kylee, Dave and Marketa (will be Photoshopped?).

Feb: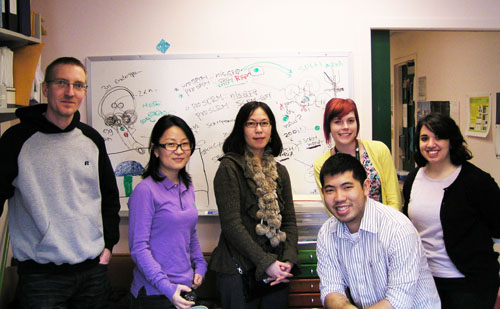 2011
Summer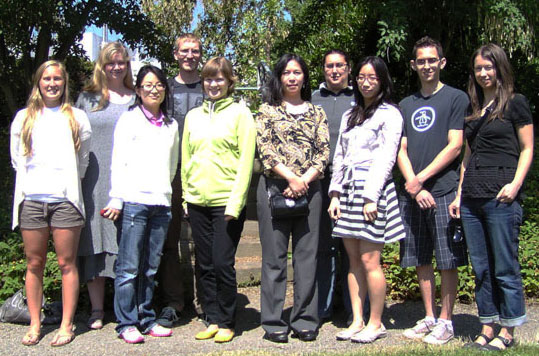 May 20 :
UW Annual Undergraduate Research Symposium