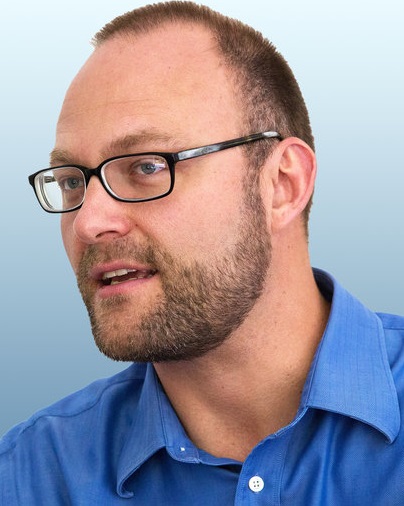 Credit: Ruth Fremson/The New York Times
Some Project Pages
---
Catchy Titles Are Good: But Avoid Being Cute
Research Contributions in HCI
Designing, Running, & Analyzing Experiments
Statistical Analysis and Reporting in R
Practical Statistics for HCI
Aligned Rank Transform (ARTool)
Crowdlicit
Crowdsensus
$1
,
$N
,
$P
, and
$Q
, gesture recognizers
Impact of $-family recognizers
AGreement Analysis Toolkit (AGATe)
Gesture HeatmapS Toolkit (GHoST)
Gesture RElative Accuracy Toolkit (GREAT)
GEsture Clustering toolKit (GECKo)
TextTest
FittsStudy
Input Observer
Bubble Lens
Pointing Endpoint Prediction
Pointing Magnifier
Angle Mouse
Smart Touch feature story
Slide Rule
Accessible Goal Crossing
EdgeWrite
I am a Professor of human-computer interaction (HCI) in the Information School and, by courtesy, in the Paul G. Allen School of Computer Science & Engineering at the University of Washington, where I direct the iLab. I am a founding member of the DUB Group and the Master of Human-Computer Interaction & Design program. My Ph.D. students come from information science and computer science.
My research seeks to scientifically understand people's interactions with computers and information, and to improve those interactions through design and engineering, especially for people with disabilities. My specific research topics include input & interaction techniques, human performance measurement & modeling, HCI research & design methods, mobile computing, and accessible computing.
In 2017, for my contributions to accessible computing, I received the SIGCHI Social Impact Award. In 2019, I was inducted into the prestigious CHI Academy at CHI 2019 in Glasgow, Scotland.
My work has received 23 paper awards, including 7 best papers and 8 honorable mentions from HCI's flagship CHI conference. Some of my notable projects are the $-family gesture recognizers, the end-user elicitation design method, the Slide Rule design for accessible touchscreen gestures, ARTool for nonparametric factorial statistical analyses, and the EdgeWrite text entry system.
I have also been a tech entrepreneur and startup CEO. In 2012, I co-founded AnswerDash. In my role as CEO, I was interviewed by The Huffington Post and The New York Times.
See my bio, full CV, faculty profile, Wikipedia page, ACM author page, ResearchGate page, or Google Scholar page.