The review article, written by Young Hun, Shogo and I, regarding the recent progress of flowering time regulation in Arabidopsis is published in the Trends in Plant Science. Please see the details at the TiPS site link. 
We had a very nice farewell party for some of our talented undergraduates. We just walked for a few minutes to the picnic area right next to Agua Verde.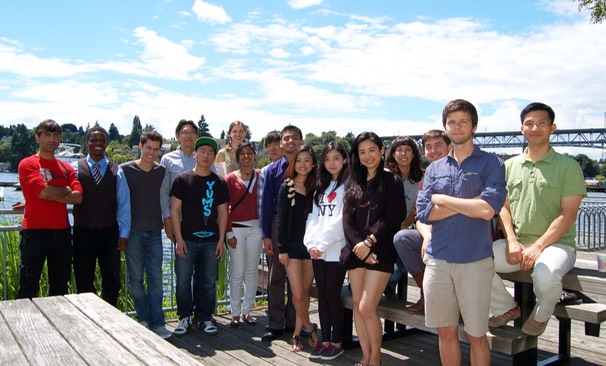 From left: Khan, Dozie, Dan, Takato, David, Hannah, Tara, Jae, John, Elaine, Xinran, Ruihun, Roxanna, Greg, Myles, and Young Hun
These are five of our six graduating wonderful students (Dozie, Dan, David, Tara, and Jae. Andy is not in this photo). We will miss all of you.