A Thriving Domain of Multidisciplinary Scholarship
Electronic Government, or more recently Smart Government, is a multidisciplinary research domain that studies the use of information and technology in the context of public policy-making (smart governance, open government, and digital divides), smart government operations (transformation, management, organization, infrastructure, interoperability, emergency management, safety, and security), citizen engagement and interaction (e-Participation, transparency, collaboration, and digital democracy), and government services (including using social media).
Numerous disciplines contribute to this intersection of research, such as computer science, information systems, information science, political science, organizational sciences (public administration and business administration), sociology, and psychology, among others.
The HICSS e-Government track has been a hotbed for groundbreaking studies and new ideas in this particular research domain. Many studies first presented here were developed further and then turned into publications at top journals. Thirteen minitracks cover the full spectrum of research avenues of electronic government, including minitracks dedicated to emerging topics, open government, and social media, or most recently, government and disaster resiliency and supply chain security.
The HICSS e-Government Track has assumed an excellent reputation among e-Government scholars. In a recent study, it has been ranked the academically most rigorous and most valuable research conference on e-Government in the world. The e-Government Track has the lowest acceptance rate of all HICSS tracks and the highest average per-session attendance. Having a paper accepted at the e-Gov Track at HICSS means something. Furthermore, HICSS is in the top 2 percent of all IEEE conferences with regards to proceedings hits and paper downloads.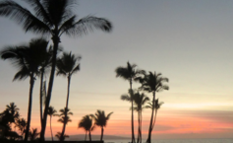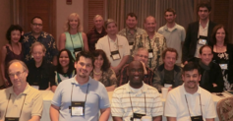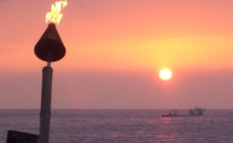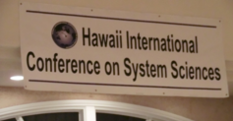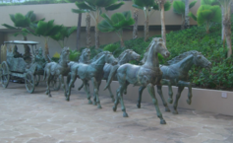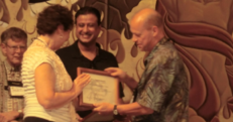 Important Deadlines
June 15: Authors submit full papers by this date, following the Author Instructions. All papers will be submitted in double column publication format and limited to 10 pages including diagrams and references. HICSS papers undergo a double-blind review (June 15 - August 15).
August 15: Acceptance notices are sent to Authors. At this time, at least one author of an accepted paper should begin visa, fiscal, and travel arrangements to attend the conference to present the paper.
September 15: Authors submit Final Version of papers following submission instructions posted on the HICSS web site. At least one author of each paper must register by this date with specific plans to attend the conference.
October 2: Papers without at least one registered author will be pulled from the publication process; authors will be notified.
More information on the track chairs:
Hans Jochen Scholl serves as a Professor in the Information School at the University of Washington, Seattle, WA. He earned a Ph.D. in Information Science from the University of Albany, NY/SUNY and also holds a Master's degree in Business Administration from the GSBA Zurich, Switzerland. His research interests focus on understanding human-originated complex systems, in particular, by means of system dynamics. Besides quantitative approaches, he also embarks on qualitative research using Action Research, Situational Action Analysis among other methods. Areas of study include information management, electronic government, disaster studies (disaster information management), technology evolution, and pro sports information management. Jochen is a past president of the Digital Government Society and serves as Chair of the IFIP WG 8.5 (IS and Public Administration). Jochen's group also maintains and publishes the E-Government Reference Library (EGRL).
Lemuria Carter is the Department Chair and an Associate Professor in the Information Systems Department in the School of Business at Virginia Commonwealth University. She earned a Ph.D. and M.S. in Accounting Information Systems from Virginia Tech. Her research interests include technology adoption, e-Government and cyber security. She has published in several top-tier journals including the Journal of the Association for Information Systems, Journal of Strategic Information Systems, European Journal of Information Systems, Communications of the ACM, Information Systems Journal, and Decision Support Systems. She has served as the e-Government track and mini-track chair for the Americas Conference on Information Systems and the Hawaii International Conference on System Sciences. Her research has been funded by the Institute for Homeland Security Solutions and the Southeastern Transportation Institute.