Information and Communication Technologies for Development (ICT4D): ICTs and Sustainable Development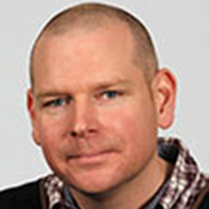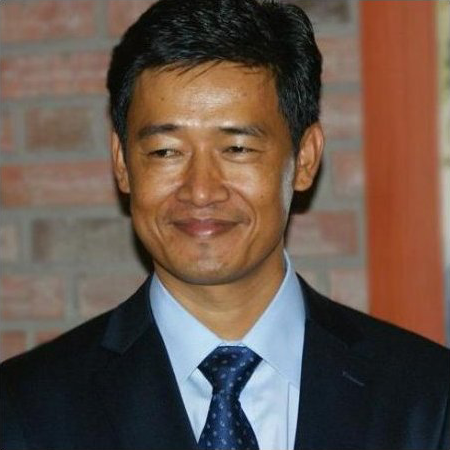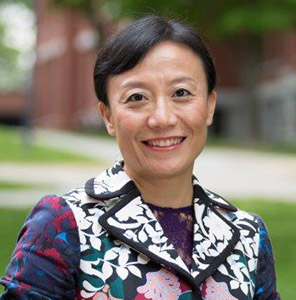 Minitrack Description
In 2012, Walsham asked the question "Are we making a better world with ICTs?" and encouraged the IS community to explore how ICTs could help improve individual capabilities and opportunities to use technology to improve their lives. In the Information and communication technologies for development (ICT4D) field, those question are at the core. ICT4D focuses on the use of ICT to foster positive changes for individuals, communities, or nations. The focus is on the lives of the poor and marginalized by improving aspects such as economy, health, security, and education. The field is multidisciplinary and often includes theories from fields such as information systems, development studies, business, and political science.
While it is widely acknowledged that ICTs can foster development, the question of how is still not fully understood. In addition, there is also a shortage in understanding the role of different stakeholders in development efforts using ICT. National government, non-government organizations (NGOs), and international donor agencies all play an important role. But we need a clearer understanding on the effectiveness of different development efforts undertaken by the different actors, and the role that different actors can and should have in the development process.
In this minitrack, we welcome theoretical and conceptual discussions as well as empirical studies. The papers should strive to provide future guidance to the field. We do not only look for success stories; criticism of the field and of existing approaches may be just as insightful as guidance for future efforts.
Minitrack topics include, but are not limited to:
The role of government, NGOs, and international donor agencies in ICT4D.
The role of national ICT policies for development.
The role of social media in ICT4D.
The role of champions and mediators.
Cases of government-led ICT4D implementations in developing countries
Theoretical approaches and/or practical guidance for the assessment of ICT4D projects.
Theoretical frameworks for guiding the development of ICT4D research and practice
How can ICT enable people's participation in political discourses to encourage change?
How can ICT4D interventions be measures and assessed?
How can ICT be instrumental to facilitate environmental sustainable development?
Projects/Case study illustrating the challenges and "wickedness" of ICT4D
Data analytics to understand sustainable development challenges and inform policy
Alignment of smart city/region planning and development in achieving sustainable goals
Open data innovations in contributing to sustainable development
More information on the minitrack chairs:
Mathias Hatakka is Assistant Professor in Informatics at Dalarna University. Mathias completed his Ph.D. thesis titled "The capability approach in ICT4D research" in 2013 at Örebro University, Sweden. His thesis won the Börje Langefors award that is awarded to the best Swedish Informatics thesis by the Swedish Information Systems Academy (SISA). Mathias's research interests are in ICT4D and ICT-supported education, and his work has been published in academic conferences (e.g., IFIP WG 9.4, ECEL, SIG GlobDev) and academic journals (e.g., Journal of Information Technology for Development and Information Technology and People). Mathias has worked in several projects in e.g., Kenya, Sri Lanka, and Bangladesh, and is currently working on a project funded by UNFPA in Bangladesh.
Devinder Thapa, is an Associate Professor of Information Systems at the University of Agder, Norway. He holds a Ph.D. in Industrial Engineering from Ajou University, South Korea, and another Ph.D. in Information Systems from the University of Agder. His research interests are ICT4D and Sociotechnical Systems. His work has been published in international conferences such as IFIP WG 9.4, IFIP WG 8.2, ICIS, DESRIST, and HICSS. He has published in international journals such as Communications of the Association for Information Systems (CAIS), Electronic Journal of Information Systems in Developing Countries (EJISDC), Information Technology for Development (ITD), Journal of Information Technology and International Development (ITID), and, Journal of Pattern Recognition Letters. Devinder is currently a member of the Editorial Board of CAIS.
Jing Zhang is the director of the Master of Science in Business Analytics and an Associate Professor of Management Information Systems at Clark University. Her research focuses on inter-organizational information and knowledge sharing, information technology support for achieving sustainability goals, and smart city development. Her work appears in European Journal of Information Systems, Government Information Quarterly, Public Performance and Management Review, among others. Her research was supported by the US National Science Foundation and Mosakowski Institute of Public Enterprise. She is an elected board member of the Digital Government Society and currently serving on the editorial board of Government Information Quarterly and International Journal of Public Administration in the Digital Age.