EXHIBITORS

---

Dopplemayr North America, LLC (Dopplemayr Cable Car) The CABLE Liner and CABLE Liner Shuttle are high-performance automated (driverless) people movers designed to cover distances between 1000 feet and 3 miles at speeds up to 23mph and capacities of between 700 and 5000 passengers per hour. The systems are controlled from a central command post and utilize an automatic safety system which checks that all equipment is functioning correctly prior to each trip.
As a member of the Doppelmayr Group, Doppelmayr Cable Car systems incorporate all of the knowledge and experience of the world's leading ropeway manufacturer. Doppelmayr funiculars with large-capacity vehicles boast a proven success record and for decades have been used to transport passengers and goods in many cities on a daily basis.
Contact Information: E.J. Olbright, President
Contact Information: Dopplemayr North America, LLC
Contact Information: P.O. Box 2109, Silverthorne, CO 80498
Contact Information: E-mail: mail@dccna.com
Contact Information: Ph: 970.262.1569
Contact Information: Fx: 970.513.9194

---

Et3 (Et3.com, Inc.) Evacuated Tube Transport (ETT) Technology is a safe, efficient system for low-cost, local and global travel. The patented system makes possible two hour trips between Washington D.C. and Beijing China, or NY to LA in less than an hour. All specific technologies used by ETT are proven, and environmentally benign. Existing resources can produce this sustainable, clean, transportation system to serve the world for generations.

Contact Information: Daryl Oster
Contact Information: P.O. Box 1423, Crystal River FL, USA 34423-1423
Contact Information: E-mail: et3@fx2.com
Contact Information: Ph: 352.795.5415
Contact Information: Fx: 352.795.5415

---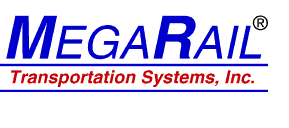 MegaRail (MegaRail) MegaRail provides a broad spectrum of high-speed, automated ground transportation services on a single elevated and weatherproof ultra-light rail system placed over available street and highway rights-of-way. Group rapid transit, personal rapid transit (PRT), high-speed rail, and personal automobile travel services are integrated in a single system. Public tax funds are not required for either construction or operation of the system, thereby enabling rapid system build out.
The system has been carefully right-sized to accommodate full size standard automobiles, future dualmode cars, small public transit cars and reasonable capacity high-speed cargo containers in the same system. A ten-passenger long-range transit car, equipped with an airliner style lavatory and airliner type seating will offer non-stop high-speed inter-city passenger service. The system sizing enables construction of a low-cost rail system that can be readily funded for wide scale use.
Contact Information: Kirston Henderson, President
Contact Information: MegaRail, P.O. Box 121728, Fort Worth, TX 76121
Contact Information: E-mail: contact@megarail.com
Contact Information: Ph: 817.738.9507
Contact Information: Fx: 817.367.2373

---

Otak (Otak) is an industry leader in its interdisciplinary approach to linking urban design, land use planning, and transportation planning. "We believe that sustaining the region's economy while preserving its quality of life requires the timely input of the planning, design and engineering disciplines. This expertise must be blended with a skill for balancing objectives and building consensus along with a knowledge of federal, state, municipal and community requirements to arrive at solutions that work. Whether we are master planning, working on a highway corridor plan, revitalizing a community's main street, or identifying how pedestrian facilities can improve transit access, Otak plans result in built projects that meet community needs."
Contact Information: Roger Millar, Regional Director, roger.millar@otak.com
Contact Information: Otak/Rock Creek Studio, 36 N. 4th Street, Carbondale, CO 81623
Contact Information: Ph: 970.963.1971
Contact Information: Fx: 970.963.1622

---

MagneMotion (Magnemotion) is a company specializing in Linear Motor Systems, Linear Motor Controls, Position Sensing Systems, Non-contact Communication, Magnetic Guidance and Switching, and Magnetic Levitation Technology. "We provide advanced technology subsystems and complete transport system solutions for a wide range of demanding applications."
Contact Information: MagneMotion, 20 Sudbury Road, Acton, MA 01720
Contact Information: Ph: 978.461.5090
Contact Information: Fx: 978.461-5088
Contact Information: info@magnemotion.com

---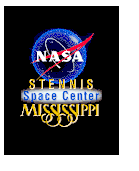 The John C. Stennis Space Center The Intermodal Surface Transportation Efficiency Act (ISTEA) placed an emphasis on transforming the segmented transportation system into an intermodal transportation system. This goal can only be accomplished through comprehensive planning and decision making to determine how individual modes of transportation can be connected, governed, and managed as a seamless intermodal system. Remote sensing technology is well suited for supporting such "systems wide" analysis and can play a leading role in strengthening the infrastructure of the national transportation system.

NASA's Global Imaging System (GIS) provides a framework for correlating all the important information about transportation infrastructure such as pavement condition, traffic volume, accident rates, and bridge capacity through one important attribute - their location. In a GIS-based system, the user is able to create a visual display of vital data which are critical to an integrated and intermodal infrastructure planning process.

The Global Positioning System (GPS) is a US DOD-owned system of 24 earth-orbiting satellites that transmit data to receivers and provide for civil and military users. GPS is the most promising Automatic Vehicle Location technology. The system was designed for and is operated by the U.S. military, yet there are expected to be almost 10 million users of GPS for transportation applications by year 2000.
Contact Information:

Contact Information: Dr. David Powe, Chief
Contact Information: NASA Education & University Affairs.
Contact Information: Stennis Space Center, MS 39529-6000
Contact Information: Ph: 228.688.3814
Contact Information: Margaret.Leonard@ssc.nasa.gov

---

TH!NK (TH!NK Mobility) is an enterprise of Ford Motor Company. "It's a fresh global automotive brand dedicated to ingenious transportation solutions that care about the environment. Affordable, personal mobility. From whisper-quiet, 25mph bicycles and advanced design vehicles to the fuel cell powered automobiles of tomorrow."
"When we thought about the kind of world we want our children to inherit, this is what we came up with: TH!NK. TH!NK Group is innovation in environmentally responsible personal mobility: electric cars and bikes, electric personal mobility vehicles, and fuel cell vehicles 'Powered by TH!NK' Technologies. TH!NK Group is all about engineering better, cleaner ways of getting around your city, your neighborhood, and the countryside."


Contact Information: TH!NK Mobility, LLC
Contact Information: 15050 Commerce Drive North, Dearborn, MI 48120
Contact Information: contact@thinkmobility.com
---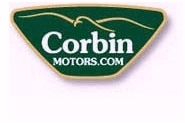 Corbin Motors is producing small electric vehicles to address overcrowded freeways, scarce parking, high fuel prices, and pollution. "How about a single passenger vehicle, one that could use the carpool lanes? What if you could park this vehicle in a half space… or curb park it? What if it cost a penny a mile to operate and never had to stop for gas? What if it were electric and registered as a motorcycle? What if you could own one for $14,900? Does this sound like a dream to you? This is the Corbin Motors mission, we call it a Personal Transit Module."
Contact Information: Tom Corbin, tom@corbinmotors.com
Contact Information: Corbin Motors, 2360 Technology Pkwy., Hollister, CA 95023
Contact Information: Tel: 831-635-1033, Fax: 831-634-1059
Contact Information: Steve Tierney, stierney@certexco.com
Contact Information: Tel: 303-797-9532
---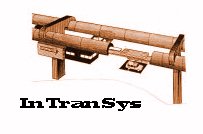 InTranSys (Integrated Transportation System) is so named because it is capable of carrying both private and public vehicles, both passengers and freight, and both urban and rural traffic on a single track network. Unlike other light rail systems, it is designed to transport independently routed private automobiles. Once established, InTranSys is expected to replace about 85% of today's ground transportation, as well as most of current air travel. In doing so, it will eliminate today's traffic congestion, reduce air pollution from transportation to only a tiny fraction of its present value, triple the average speed of travel in both urban and rural areas, reduce traffic fatalities by about 90%, and provide reliable travel under virtually all weather conditions. It will also reduce the current cost of ground travel by 60 to 80%.
Contact Information: Cimarron Technology, Ltd, M75 Road, Paonia, CO 81428
Contact Information: Ph: 970.527.4563
Contact Information: cimarron@tds.net

---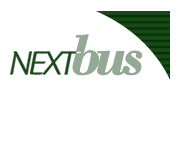 NextBus™ Information Systems Inc. (NextBus) is dedicated to enhancing the experience of using public transportation by providing actual arrival times, not schedules, to both passengers and managers of public transit. Bus locations are tracked via an automatic vehicle location (AVL) system; NextBus processes the information, calculates predicted arrival times and transmits arrival time predictions to stationary and portable electronic displays and to the Internet. By checking a NextBus arrival prediction, passengers can be assured that the bus they expect is actually on its way. NextBus empowers the individual and decreases the anxiety associated with mass transit.
Contact Information: NextBus Information Systems, Inc.
Contact Information: 5741 Doyle Street, Emeryville, California 94608
Contact Information: Ph:(510) 652-1303, Fx:(510) 652-0349
Contact Information: Aidan Smith aidan@nextbus.com
Contact Information: Erica Chriss echriss@nextbus.com
---

The Southern Coalition for Advanced Transportation is a non-profit technology consortium of more than 65 public and private institutions, that provides mechanisms for businesses, government, and academia to pool resources in areas ranging from electric and hybrid electric transportation technology research and demonstration to direct market stimulation.
SCAT will be a leader in facilitating the rapid development, commercialization, public understanding, and acceptance of advanced transportation technologies for global markets and promotes sustainable economic development, enhanced national security, and a cleaner environment through increased use of electric and hybrid transportation.


Contact Information: Southern Coalition for Advanced Transportation, Inc.
Contact Information: P.O. Box 93584 Atlanta, GA 30377-0584
Contact Information: Ph:(404)385-0165, Fx:(404)385-0168, E-mail: mail@advtrans.org
---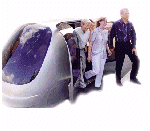 Ultra (ULTra) is an on demand system of driverless automatic taxis travelling on their own guideway network. It offers a new sustainable solution for transport in cities, airports and special applications worldwide. ULTra gives: immediate personal travel service for you, your family, friends or colleagues, taking you non-stop anywhere on the network whenever you decide to travel; provides journeys that are three times quicker than by bus, car or light rail; costs less to operate than buses, cars, trains or light rail - typically one third the cost of equivalent light rail to install; and uses much less energy per passenger km than buses, cars, trains or light rail. A prototype vehicle has been built and full system design manufacture and testing is now underway.

Contact Information:
Martin Lowson FREng, martin@atsltd.co.uk
Advanced Transport Systems Ltd
Alpenfels, North Road, Leigh Woods, Bristol BS8 3PJ England
Ph: 44 117 974 4733, Fx: 44 117 973 6497