<![if !vml]>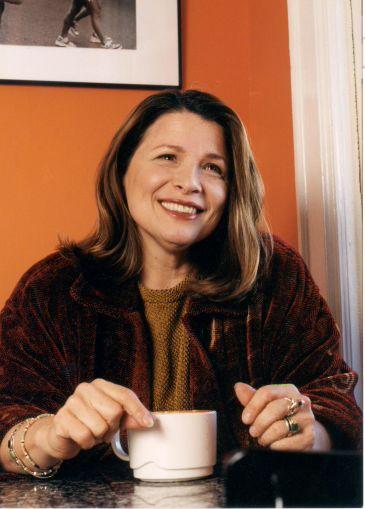 <![endif]>Pepper Schwartz is a Professor of Sociology at the University of Washington in Seattle. She holds a B.A. and an M.A. from Washington University in St. Louis, where she was a Woodrow Wilson Fellow, and an M.A. and Ph.D. in Sociology from Yale University.
Dr. Schwartz has received many awards, including Distinguished Alumni from Washington University in St. Louis, the Matrix Award for Achievement in Education, the American Sociological Association for 2005 for "Public Understanding of Sociology" and the International Women's Forum Award in Career Achievement in Washington State. She is the author of 16 books, including many popular books such as: The Great Sex Weekend, The Lifetime Love and Sex Quiz Book, Everything You Know About Love and Sex is Wrong and Ten Talks Parents Must Have With Their Children About Sex and Character with Dominic Cappello, 201 Question to Ask Your Kids / 201 Questions to Ask Your Parents (Avon/Morrow). Her latest book Prime: Adventures and Advice on Sex, Love, and the Sensual Years was released in June 2007 by Harper Collins.
Dr. Schwartz is the national Love & Relationship Expert & Ambassador for AARP and writes the column The Naked Truth. She writes on romantic travel (and is presently working on a book Perfect Places for Passion at Any Age). She also writes columns for PsychToday.com, BeWell.com and the Seattlepi.com. She previously produced the monthly column "Sex and Health" for Glamour Magazine, with coauthor Dr. Janet Lever, for more than seven years, and wrote the column "Talking About Sex" in American Baby Magazine for 8 years. She is the relationship expert for PerfectMatch.com and is the co-creator of their matching agorithm Duet.
Dr. Schwartz has contributed to many magazines, journals and newspapers including the New York Times "Parent and Child" column, Sexual Health, Psychology Today, Sunset Magazine and Contexts. Dr. Schwartz was a regular member of the KIRO-TV (Seattle) news staff for twelve years and appears regularly on national TV news, documentaries and other programs. She has appeared on The Today Show, Oprah, Good Morning America and NPR multiple times. She is the author of more than 50 scholarly articles and has served as a consultant to many national organizations including LLuminari Women's Health Network and was the Chairperson of the National Sexuality Resource Center. Dr. Schwartz lectures nationally and internationally on relationship topics, sexuality, women's issues, parent and child issues, communication between men and women in intimate and work relationships, and maintaining personal and family well-being in today's world. She teaches Sociology of Sexuality to 700 students at the University of Washington and was given the Panhellenic Award in 2007 for Outstanding Teacher in the Social Sciences and Most Engaging Lecturer on campus.
Dr. Schwartz has been profiled in The New York Times, People, Seattle Magazine, Metropolitan Magazine, Time, Newsweek and Law & Politics Magazine where she was chosen as one of the "25 Smartest People in Washington State". She lives in Snoqualmie, Washington on a horse ranch and has two children, Cooper and Ryder.
---
| | |
| --- | --- |
| Dr. Schwartz gives professional and community lectures on a variety of topics. Read more about Dr. Schwartz's experience as a lecturer and the subjects she lectures on. | Browse the titles and subjects of Dr. Schwartz's books and articles, read excerpts and reviews, and find out where her books are available for purchase on and off-line. |
| Read selections from Dr. Schwartz's collection of columns for LifetimeTV, American Baby, Classmates, and other publications. | Contact Dr. Schwartz about a lecture date, or obtain more information about her resume, background and professional accomplishments. Publicity photos and Dr. Schwartz's CV are available for download. |


Dr. Schwartz teaches at the University of
Washington at Seattle. Find out more about
the University and classes taught by Dr. Schwartz.
---
Revised May 16th, 2010