Bicycle Helmets Recalled
December 18, 2014

The UVEX Sports company has recalled 46,800 of its bicycle helmets because they pose a risk of head injury. Because the anchor for the chinstrap on the helmet is faulty, the helmet can fall off of a rider's head. This could increase the risk of a head injury. The helmets also fall below the Consumer Product Safety Commission impact standards for bicycle helmets. Although no injuries have been reported yet, people should stop using the helmets and to contact UVEX for a free replacement helmet or a refund.
The recall affects seven UVEX helmet models: XB017, XB022, XB025, XB027, XB032, XB036 and XB038 (check the inside of the helmet).
Examples of Recalled Helmets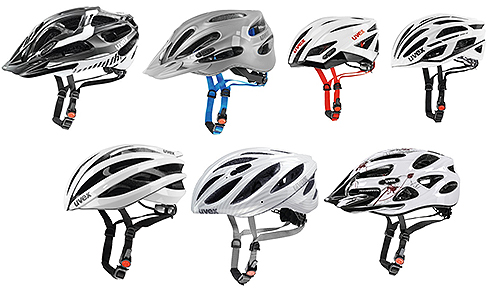 Copyright © 1996-2014, Eric H. Chudler, University of Washington