Ryan Westmoreland - Thrown a Curveball by a Cavernous Malformation
By Remi Alli (Neuroscience for Kids Guest Writer)
May 15, 2010
Only 19 years old, Ryan Westmoreland has already undergone a lifetime of major events. He was accepted into Vanderbilt University, but chose to join the Boston Red Sox baseball team after being selected in the fifth round of the 2008 major league draft.

At a time when he should have been celebrating, Ryan was suffering from headaches and seizures. In March 2010, he discovered that these symptoms were caused by a cavernous malformation in his brain stem. Soon after this diagnosis, Ryan had brain surgery to correct the problem.
Cavernous malformations are rare, life threatening congenital brain irregularities that leave blood vessels weakened and can cause major damage if the blood vessels leak. Cavernous malformations can lead to extensive bleeding in the brain which can cause numbness, weakness, and problems with seeing or speaking. Problems with balance and lack of muscle control could prevent Ryan from playing baseball. The primary treatment for serious cavernous malformations is surgery.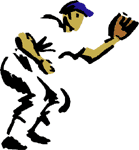 One promising new treatment uses statin drugs to lower cholesterol. Researchers, lead by Dr. Kevin J. Whitehead at the University of Utah School of Medicine, found that statins may treat cavernous malformations by stabilizing blood vessels and by reducing blood leakage. The successful use of statins would provide doctors with a new weapon against the perplexing condition of cavernous malformations.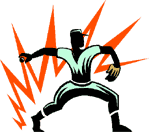 The outlook for Ryan looks good; three days after brain surgery, he was taken out of the intensive care unit and moved to Barrow Neurological Institute's neurological rehabilitation unit. In April 2010, Ryan's father said,
"Right now, he's trying to get back to a point where he can live a normal life. If baseball is in the cards, it's a bonus. Right now, we're just concentrating on quality of life."
Like many others, the Boston Red Sox and their fans hope to see Ryan back on the baseball field.
References and more information:
Copyright © 1996-2010, Eric H. Chudler, University of Washington