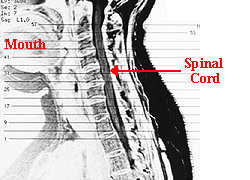 December 10, 2004

Seatbelts and airbags are designed to protect people in case they get in a car accident. Headrests also reduce the risk of neck injuries in accidents. The US National Highway Traffic Safety Administration (NHTSA) has determined that headrests can be better. The NHTSA has issued a new safety regulation that will require headrests to be closer and higher to the head. This new regulation will be mandatory for all vehicles manufactured on or after September 1, 2008.

Higher headrests should reduce the number of whiplash injuries. Whiplash is an injury to the soft tissues (muscles, tendons, ligaments) of the head, neck and spine. These injuries may cause neck, shoulder and back pain, stiffness, headaches, sensory disturbances and dizziness. Damage to the vertebrae and nerves around the spinal cord may also occur. This type of injury occurs when the neck moves beyond its normal range. Whiplash is common when a car is struck from behind and the neck is rapidly flexed and extended.
The NHTSA estimates that:
There are approximately 272,464 whiplash injuries each year. Of these injuries, 251,035 are to people in front seats, 21,429 are to people in back seats.
The new rule will prevent approximately 16,831 whiplash injuries.
It will cost $4.51 for front seats and $1.13 for back seats to meet the new regulation. (However, the new regulation does not require higher headrests in back seats.)
The final rule will result in economic benefits in excess of $100 million.