---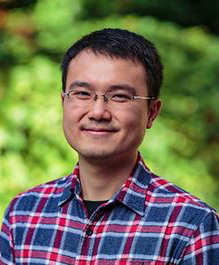 Contact: yenchic(at)uw(dot)edu
Recent News
[05/14/20] During the COVID-19 period, to keep myself busy, I am writing several short notes on various statistical topics. Feel free to check it out.
[04/03/20] New paper on arXiv: Pattern Graphs: a Graphical Approach to Nonmonotone Missing Data.
[02/17/20] Presenting at "Workshop on Statistical Methods in Astronomy" at TAMU, College Station, TX.
[02/13/20] New paper on arXiv: Solution Manifold and Its Statistical Applications.
[11/09/19] Presenting at "AMS sectional meeting special session on Data Science" at UC-Riverside, Riverside, CA
[2019–] Start serving as an Associate Editor of the Electronic Journal of Statistics and the Journal of American Statistical Association.
Research Affiliations
Research Groups
Interdisciplinary Collaborations
Copyright © 2013-2019 Yen-Chi Chen. All rights reserved.