Lab location: MDS 105 (click here for a printable map showing lab location)
Phone: (253) 692-4614
E-mail: cascr@u.washington.edu
The Center for Applied Social Cognition Research is comprised of approximately 500 sq. ft. of space located on the first floor of the McDonald & Smith building on the University of Washington, Tacoma campus. The laboratory contains 4 dedicated data collection computer workstations, 2 research assistant computer workstations, and a professional quality photograph studio.
The map below shows the location of the CASCR on the UWT campus.
(If you'd prefer a .pdf version of this map, click here)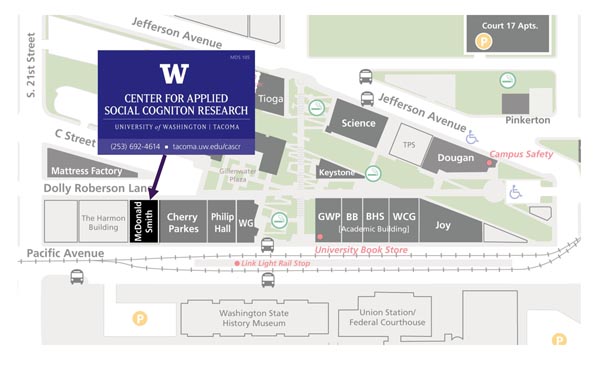 Below are photos of our lab space. More photos to come.