Welcome to the Center for Applied Social Cognition Research (CASCR) website.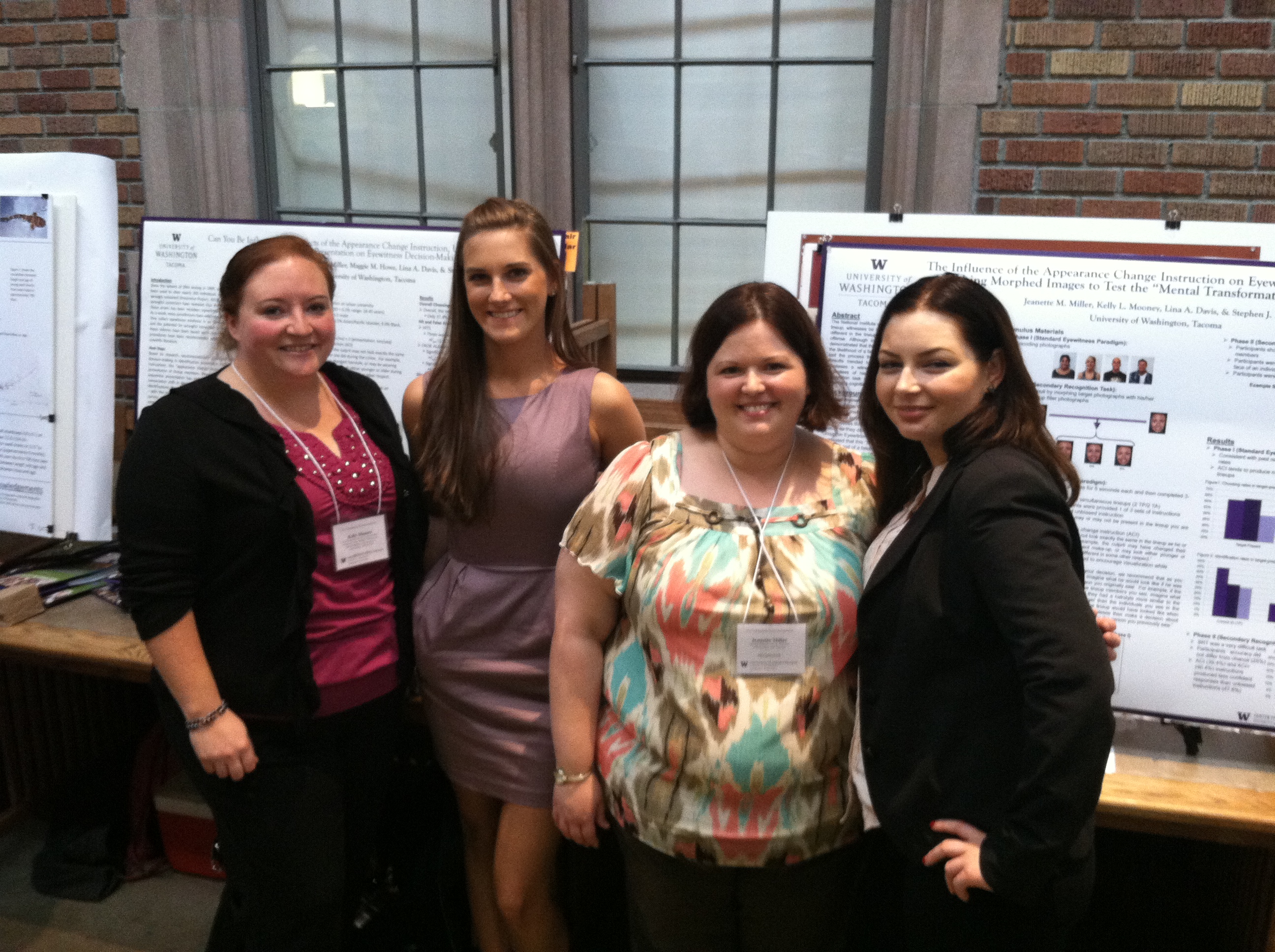 CASCR lab members presenting research at the 2013 UW Undergraduate Research Symposium
(L to R: Kelly Mooney, Maggie Howe, Jeanette Miller, & Lina Davis)
The research conducted in the laboratory examines the application of social and cognitive processes in decision-making to issues within the criminal justice and legal systems. The research is focused on 3 specific aspects: facial processing, eyewitness memory and identification procedures, and decision-making in criminal cases.
On this site you'll find information about the laboratory including the facilities and members. In addition, we provide updated information about the current research projects and access to publications coming out of the lab.
Prospective research assistants can get information on joining the lab through the "Getting Involved" page. Undergraduate students interested in the lab will find information about the application process and how to join as well as access to information on getting into graduate school.
Interested attorneys and law enforcement personnel should visit the "Consultation/Outreach" page.