Welcome to Maureen's web page! In general, my research focuses on developing innovative quantitative tools that improve ecological theory development and environmental decision-making. My current area of research is in fire ecology and forest management. In my teaching I am dedicated to undergraduate education, particularly in the practice of scientific research and quantitative scientific methods, as well as improving quantitative literacy for all students. Please use the navigation links above to find information on my current projects and teaching.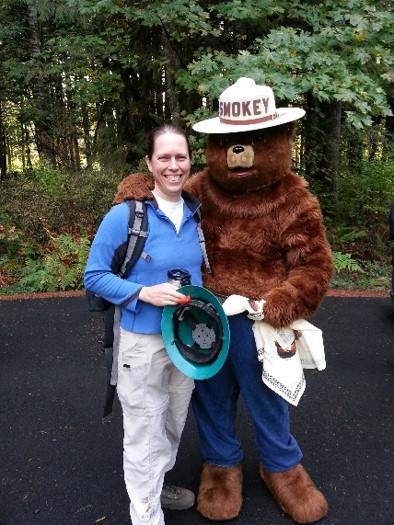 STATEMENT OF COMMITMENT TO DIVERSITY
I strongly support this commitment to diversity written for UW Tacoma and strive to live up to its promise:
To hold constant a nurturing learning and work environment in the midst of change, each member of our UW Tacoma community has the responsibility to build and sustain respectful and supportive relationships, through which intolerance, discrimination and social injustice are confronted and resolved through non-violent behavior.
The University of Washington Tacoma's commitment to diversity is central to maintaining an atmosphere wherein students, staff, faculty and South Sound residents find abundant opportunities for intellectual, personal and professional growth.