An International Conference of RCIE, KIET, and APEA
China and the World Economy
March 16, 2012, Seattle

| accommodation | list of participants |
| local transportation | visiting Seattle | papers | program |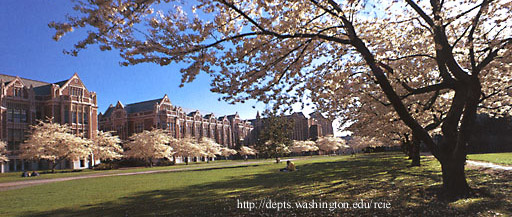 The Research Center for International Economics (RCIE) at the University of Washington, the Korea Institute for Industrial Economics and Trade (KIET), the Asia-Pacific Economic Association (APEA), and the RCIE at the University of International Business and Economics (UIBE) invite you to submit a paper to be considered for presentation in a one-day conference on the Chinese economy and its relations with the rest of the world. Both theoretical and empirical papers on domestic or external economic issues are welcome. Papers presented will be considered for publication in a new journal, Chinese Economic Policy Review.
The followings are some of the topics (not limited to) most welcome for presentation:
labor market and issues in China

monetary and fiscal policies

financial markets and issues in China

foreign trade and issues

foreign direct investment, inward and outward

economic growth and development

environment and economics

industrial structure and development

international issues and issues of other economies related to China

technology and economics

comparative economic systems and socialism
Please send an extended abstract or a draft of a paper by November 15, 2011 to <CEPR@EconomicNetwork.org>. Notification of acceptance will be sent by the end of November 2011, and a full paper for presentation has to be received by the organizers by February 10, 2012.
Download a copy of the conference flyer.
Go to the following pages ->