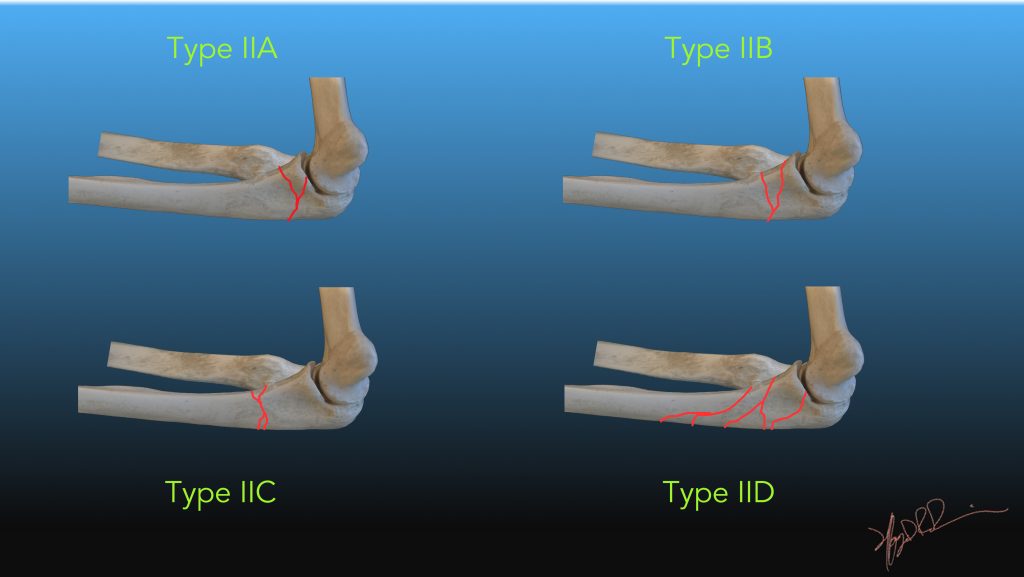 Classification
Description
Notes
IIA
Very proximal ulna and includes the coronoid process
IIB
Distal to the coronoid process at the junction of the ulna metaphysis and diaphysis
IIC
Ulna diaphysis
IID
Complex ulna fracture that extended

from the olecranon to the diaphysis
References:
Jupiter JB, Leibovic SJ, Ribbans W, Wilk RM. The posterior Monteggia lesion. Journal of orthopaedic trauma. 1991;5(4):395-402.