TOUR (work in progress...)
Welcome! This site provides a pictorial tour of our laboratory and experimental apparati that are currently in use. Note that things generally look better in pictures than in real life...caveat emptor!
---
First, songs to listen in Seattle:
1. Rain - The Beatles
2. Who'll Stop The Rain - The Creedence Clearwater Revival
3. See The Sky About To Rain - Neil Young
4. All I Needed Was The Rain - Elvis Presley
5. Let It Rain - Eric Clapton
6. Rain and Your Story - Boohwal (Ressurection)
7. Dry The Rain - The Beta Band
8. Fool In The Rain - Led Zeppelin
9. A Hard Rain's A-Gonna Fall - Bob Dylan
10. November Rain - Guns N' Roses
11. Purple Rain - Prince
12. Here Comes The Sun - The Beatles
---

The Guthrie Hall (circa 1973) is the main building to the Department of Psychology. The building is named in honor of Edwin R. Guthrie (1886-1959), a great learning theorist. Guthrie's (1936) mononomothetic learning theory states, "A combination of stimuli which has accompanied a movement will on its recurrence tend to be followed by that movement". Basically, this simple phrase can account for many associative learning phenomena, including learning sans reinforcement (+/-) and learning with a single experience. Now, if you were to modernize the phrase to "A combination of stimuli which has accompanied a significant neural activity will on its recurrence tend to be followed by that neural activity", one can easily see that Guthrie's phrase anticipated one of the pillars of modern neuroscience.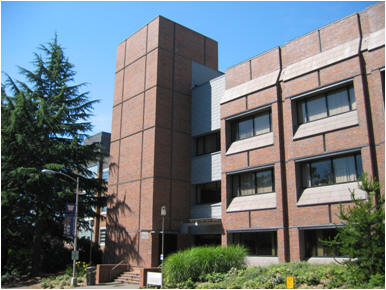 ---

Our laboratory consists of a main room, six satellite rooms, and a vivarium.
General Purpose Room (different angles)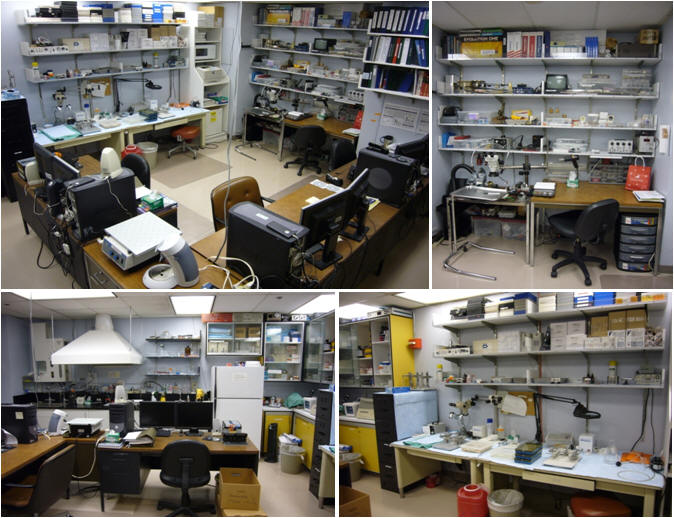 Automated Figure-8 Maze (Digital Lynx 128 Channel)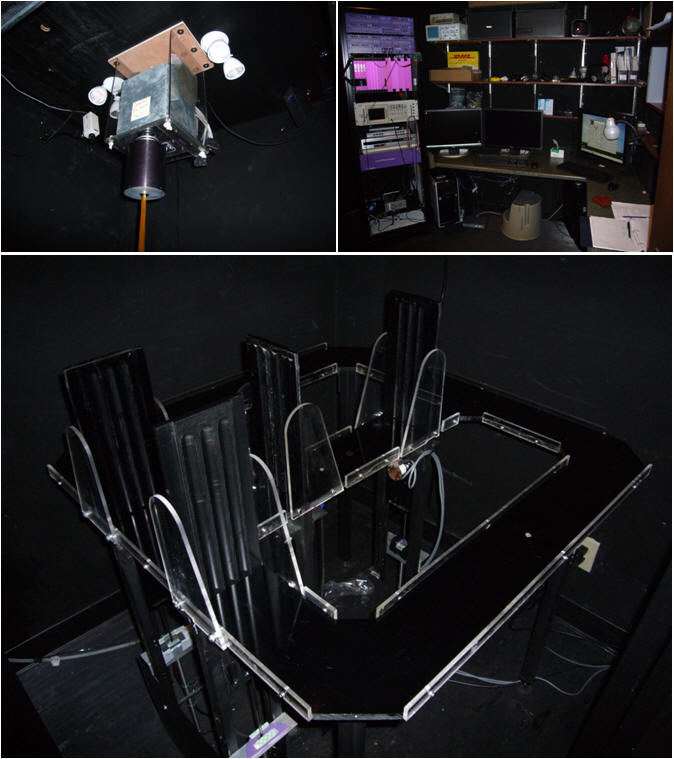 In Vitro Slice Recording (Axon Instrument & Fender Guitar)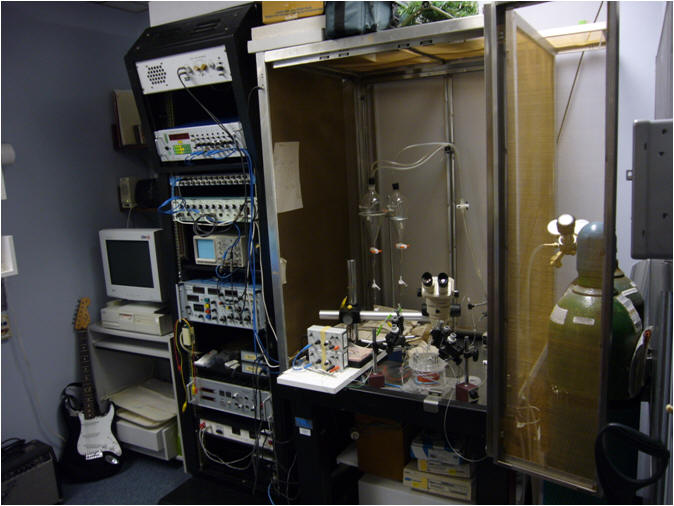 Open Field Place Cell Recording (Cheetah 32 Channel)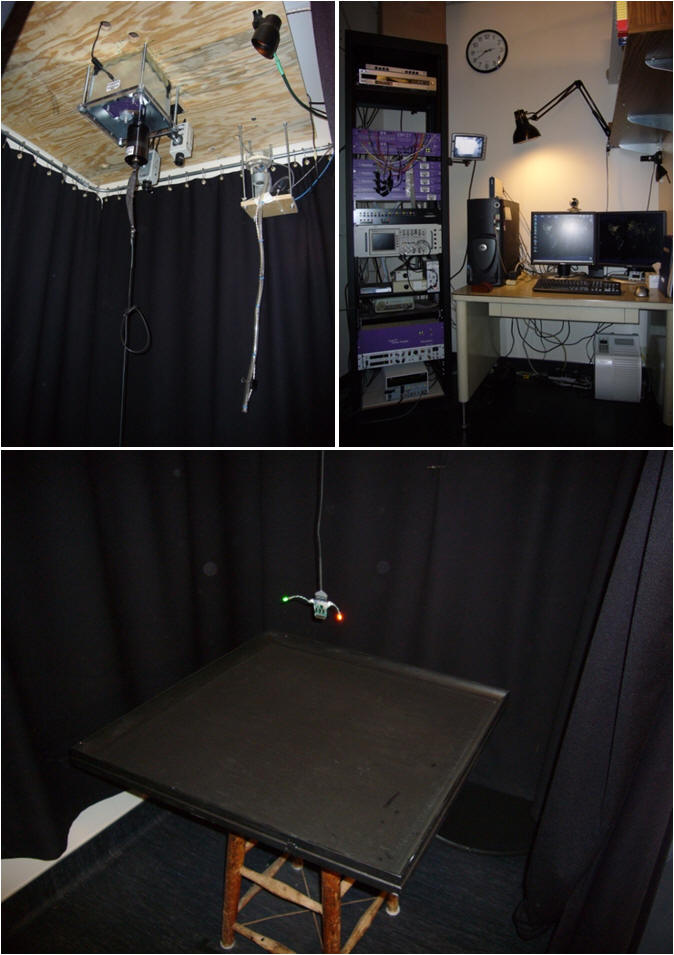 Water Maze (HVS Image)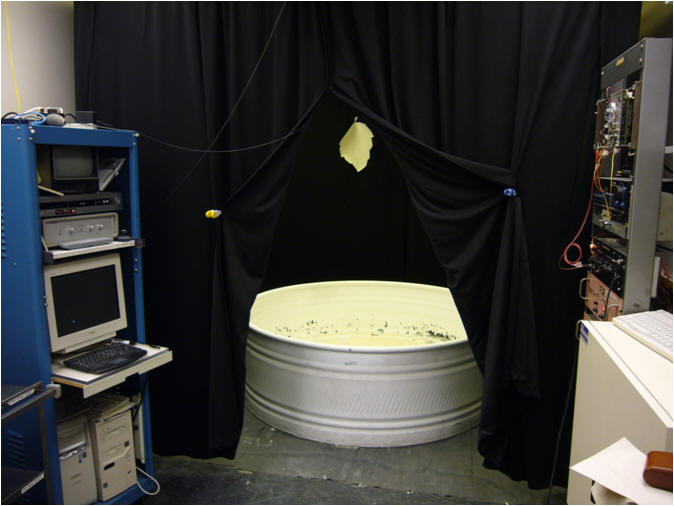 Fear Conditioning (Coulbourn Instruments & Noldus UltraVox)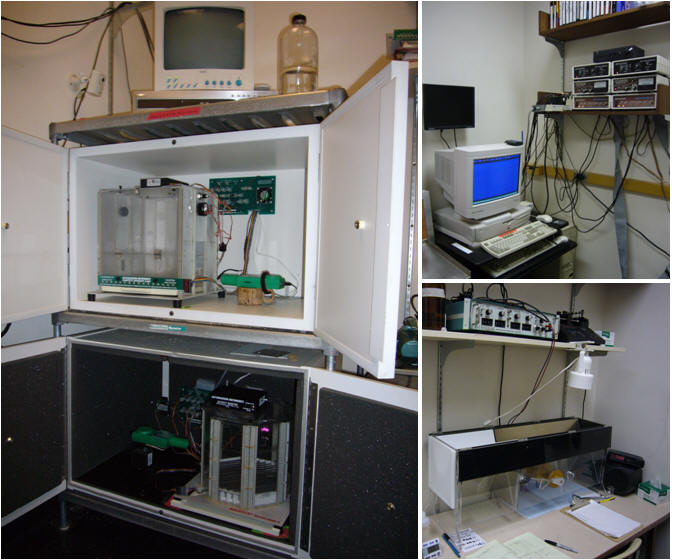 Eyeblink Conditioning - This setup allows simultaneous measurements of conditioned eyeblink response (via EMG activities) and conditioned emotional response (CER; via 22 kHz ultrasonic vocaliazation calls).