Warren W. Buck
As of October 27th, 2008, our cob home is fully permitted and Snohomish County certified as a dwelling!!!
Take a look at where I live with Cate (our front door and our mixed wood and earthen floor below)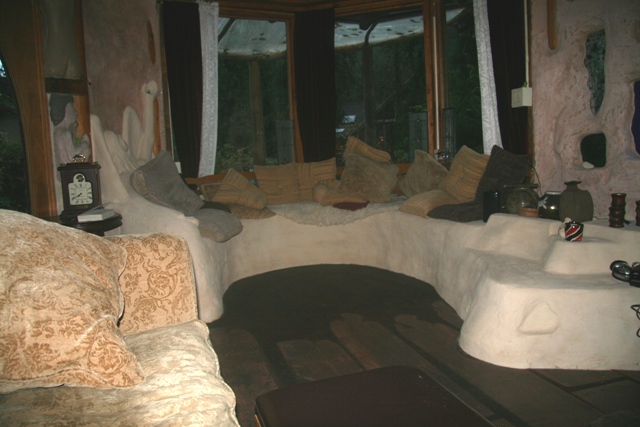 King County Sustainability Workshop March 11, 2006 Power Point
Here is a recent on-line version of Words and Pictures Magazine that contains an article by my wife Cate Buck and has a feature on my art.
October 6, 2007 Seattle PI article on front page of Life and Arts section.
Portland video podcast project (produced by Cate and directed and filmed by Annie)
More on Cob building
University of Wisconson, Madison Physics Colloquium 2006:
PDF
The College of William and Mary October 26, 2007 presentation: PDF
James Madison University September 11, 2008 campus wide presentation: PDF
Fall 2008: Art and Physics Course at University of Washington, Bothell
My art show in January 2009
Around the Americas blog