Associate Professor, Department of Biology, and Curator of Mammals, Burke Museum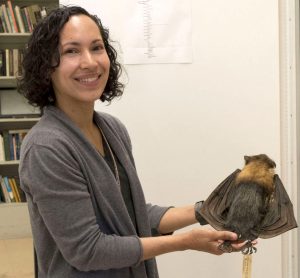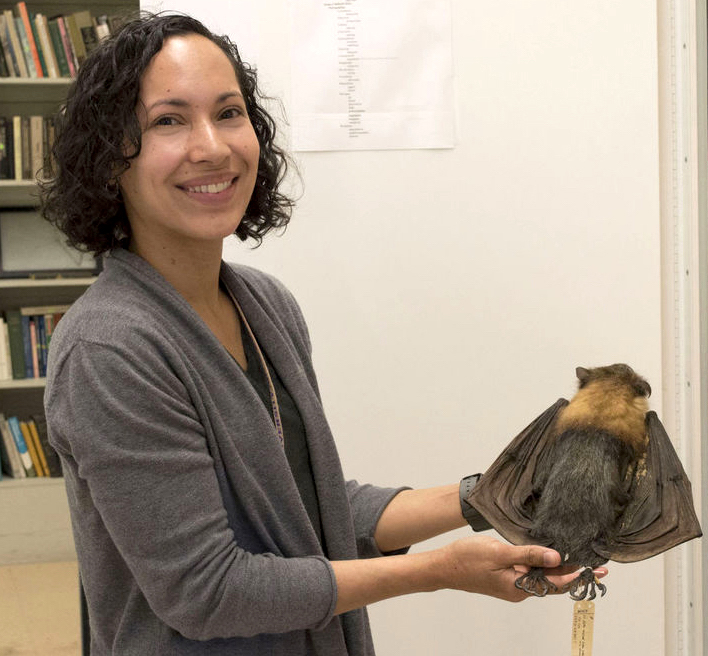 I was born and raised in the tropics, where I developed a keen interest for biodiversity. This led me to pursue a career as an evolutionary biologist, and to focus my research on understanding the mechanisms that lead to disparity in phenotypic and lineage diversity across groups of mammals. As an integrative biologist, my research approaches this topic by examining three fundamental aspects of the ecology and evolution of biological systems: (1) lineage diversification, (2) phenotypic diversification, and (3) the roles of morphological and behavioral evolution on organismal performance. The long-term goal of my research is to elucidate how behavior, morphology and function evolve to create ecological opportunities and result in bursts of diversification in mammals. Thus far, my work has contributed to the understanding of major radiations within bats and primates. I have used innovative approaches to investigate evolutionary hypotheses in these systems, which have involved combining techniques from multiple disciplines, including ecology, evolutionary biology, engineering, geography and computer science. My ongoing work is expanding this framework over broader taxonomic scales, and is zooming in the ecomorphological mechanisms that maintain high levels of diversity in tropical ecosystems.
More about me: Diverse Introspectives: A conversation with Sharlene Santana
Academic positions and education
2017-present: Associate Professor, Department of Biology, University of Washington.
2012-present: Curator of Mammals, Burke Museum of Natural History and Culture, University of Washington.
2012-2017: Assistant Professor, Department of Biology,  University of Washington.
2010-2012: Postdoctoral Fellow. Institute for Society and Genetics. University of California Los Angeles.
2005-2010: Ph.D. in Organismic and Evolutionary Biology. University of Massachusetts Amherst.
2004: Licenciatura en Biología. Universidad de Los Andes, Venezuela.
Contact: ssantana"at"uw.edu; Twitter: @TheBatcave_SS