Art at TEP
1997-2000

In my undergraduate living group, TEP, hangs a purple Buckminster Fuller-inspired geodesic sphere I made (left).

The German magazine GEO sent a photographer to do a story on MIT who ended up coming by our house to take a few shots. This picture of my room appeared in their pages, showing my radio-controlled car equipped with a wireless camera (ok back then this seemed like a big deal) and my lego robot for 6.270.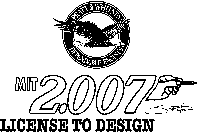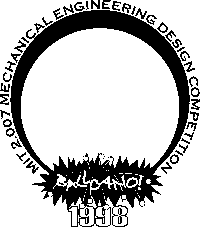 Logo for MIT 2.007 Robotics Design Course
1998

I submitted this design (left) for the 1998 MIT 2.007 Mechanical Engineering Design Contest. It was chosen, and the front (top), and rear (bottom) designs appeared on shirts given to every participant in the class. Even though I'm right-handed, I thought it looked better to use a left hand for the image. This design was used in subsequent logos for a number of years. Sightings: 2000, 2002, 2003.