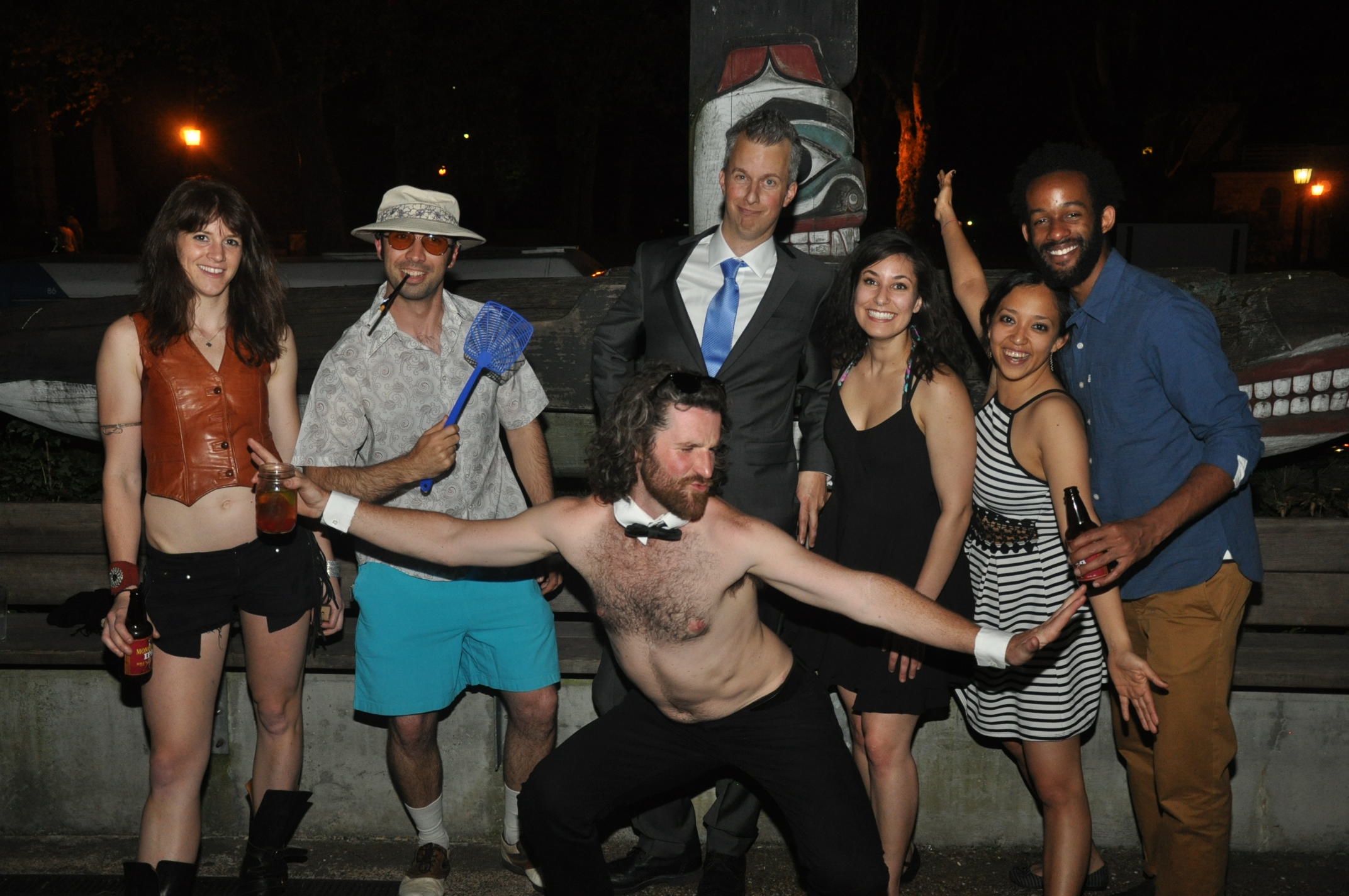 Posted in
Lab
Comments Off

on New lab photo
It was a terrific day for a herpetology field trip. We found some really cool reptiles. You can watch videos of some of these on youtube.
Snakes
Coluber constrictor
Contia tenuis
Hypsiglena torquata
Thamnophis sirtalis
Lizards
Phrynosoma douglasii
Sceloporus occidentalis
Uta stansburiana
Heidi Rockney (superstar undergraduate researcher) just posted this great video of her favorite job at the Woodland Park Zoo: feeding the Colorado River Toads!
Welcome to Alejandra Panzera, a visiting researcher from Universidad de Concepción, Chile. She is a PhD student working with Dr. Pedro Victoriano in the Laboratorio de Microevolución y Ecología de Vertebrados. She will be here for the next three months to learn how to collect sequence capture data for her dissertation research on Liolaemus lizards.  Alejandra is working on phylogeography and species delimitation in Liolaemus tennis, a species with a broad distribution across Chile. She is also collecting sequence capture data to resolve the phylogenetic relationships of a clade of Chilean Liolaemus species. Just this weekend she found her first salamander – congratulations!
Four new undergraduate researchers have joined the lab! Welcome to Ricardo Sevilla, Sneha Krishnan, Abigail Tyrrell, and Gianni Aranoff.  These four students are part of our new annual summer research internship program aimed at recruiting motivated undergraduates at early stages of their academic careers into systematics and biodiversity research. They will work on projects related to genomic library preparation, developing scripts, and data analysis.
Thanks to Kevin Epperly (postbac. student, standing in photo) for his help with training. Over the next several months they will learn the lab basics before moving on to genomic library preparations.

Posted in
Lab
Comments Off

on Undergraduate Research in Biodiversity Genomics