Matt McElroy published his research on toad coloration. He studied disruptive coloration in toads (Rhinella alata) on Barro Colorado Island in Panama using clay models (see figure below). Matt determined that the highly polymorphic colors and color patterns of Rhinella toads are functionally cryptic. What's the consequence for the toads? Lower predation rates by birds.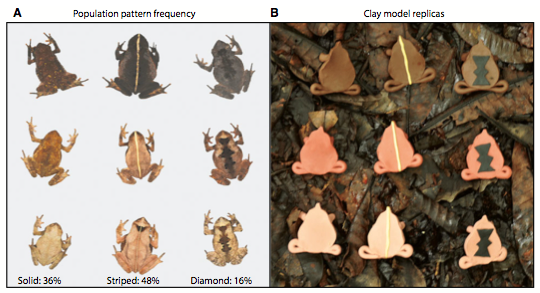 McElroy, M. T. 2015. easing apart crypsis and aposematism – evidence that disruptive coloration reduces predation on a noxious toad.
Biological Journal of the Linnean Society, DOI: 10.1111/bij.12669.