Kevin Hallgren, PhD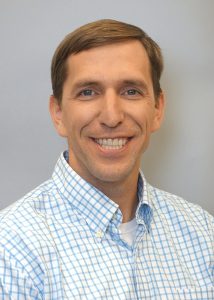 Biography
I am a clinical psychologist with research interests in treatments for substance use disorders and co-occurring mental health conditions. Most of my research is conducted at the BRiTE Center within the University of Washington Department of Psychiatry and Behavioral Sciences.
Research Interests
My research focuses on understanding how, when, and why people receiving treatment for substance use disorders experience clinical improvements. I am particularly interested in research that helps patients and clinicians measure, understand, and monitor their treatment progress over time.  Broad areas of interest include:
Alcohol and drug use disorder treatment, including the effectiveness of behavioral interventions (e.g., motivational interviewing, cognitive behavioral therapy), mechanisms of behavioral change, and social and environmental determinants of change.
Technology to support behavioral change, including patient- and clinician-facing tools that support clinical decision-making, treatment adherence, and treatment progress monitoring.
Applied statistical analysis, including methods for analyzing longitudinal data, clinical trials data, multilevel data, missing data, psychometric analysis, and data visualization.
Clinical Interests
I am a licensed clinical psychologist in Washington state. My clinical interests include psychotherapy for alcohol and drug use, depression, suicidality, anxiety, LGBTQ issues, and coping with chronic medical conditions including HIV. My clinical approaches draw on motivational interviewing, acceptance and commitment therapy, and cognitive-behavioral therapy.
Representative Publications
Hallgren KA, Wilson AD, Witkiewitz K (2018). Advancing analytic approaches to address key questions in mechanisms of behavior change research. Journal of Studies on Alcohol and Drugs, 79(2), 182-189.
Epstein EE, McCrady BS, Hallgren KA, Cook S, Jensen NK, Hildebrandt T (2018). A randomized trial of female-specific cognitive behavior therapy for alcohol dependent women. Psychology of Addictive Behaviors, 32(1), 1-15.
Hallgren KA, Dembey A, Pace BT, Imel ZE, Lee CM, Atkins DC (2018). Variability in motivational interviewing adherence across sessions, providers, sites, and research contexts. Journal of Substance Abuse Treatment, 84, 30-41.
Hallgren KA, Bauer AM, Atkins DC (2017). Digital technology and clinical decision-making in depression treatment: Current findings and future opportunities. Depression & Anxiety, 34(6), 494-501.
Areán PA, Hallgren KA, Jordan JT, Gazzaley A, Atkins DC, Heagerty P, Anguera JA (2016). The use and effectiveness of mobile apps for depression: Results from a national, fully remote clinical trial. Journal of Medical Internet Research, 18(12), e330.
Hallgren KA, McCrady BS, Epstein EE (2016). Trajectories of drinking urges and the initiation of abstinence during cognitive-behavioral alcohol treatment. Addiction, 111(5), 854-865.
Hallgren KA, Witkiewitz K, Kranzler HR, Falk DE, Litten RZ, O'Malley SO, Anton RF, in conjunction with the Alcohol Clinical Trials Initiative (ACTIVE) Workgroup  (2016). Missing data in alcohol clinical trials with binary outcomes. Alcoholism: Clinical and Experimental Research, 40(7), 1548-1557.
Links
CV | PubMed | ResearchGate | Google Scholar