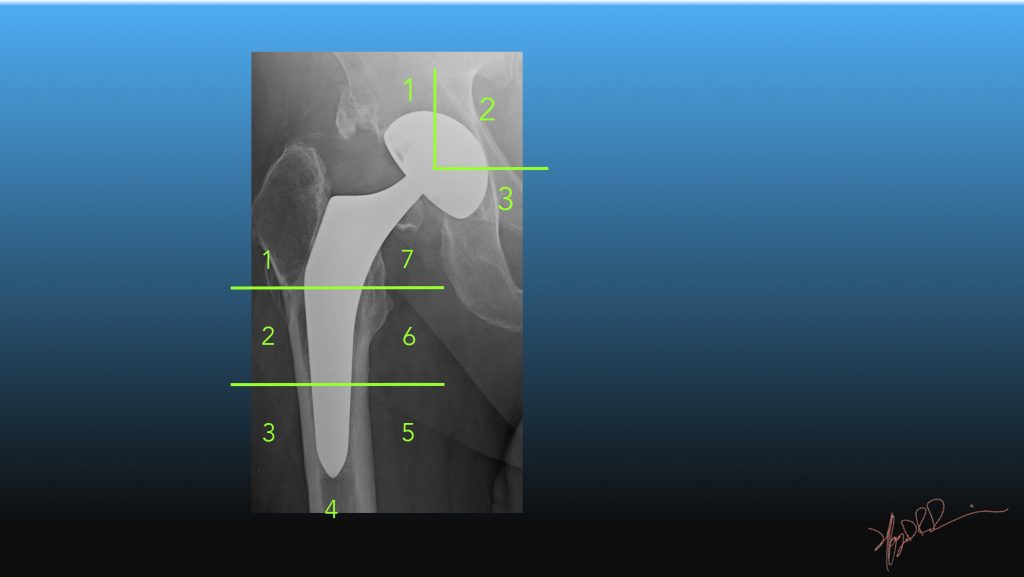 Nonpathologic 1-2 mm lucency is commonly seen in Zone 1 of both acetabular and femoral components. Less commonly seen in Zone 7.
References:
DeLee, J. G. and J. Charnley (1976). "Radiological demarcation of cemented sockets in total hip replacement." Clin Orthop Relat Res(121): 20-32.
Gruen, T. A., et al. (1979). ""Modes of failure" of cemented stem-type femoral components: a radiographic analysis of loosening." Clin Orthop Relat Res(141): 17-27.