Honda's Intelligent Community Vehicle System (ICVS)
---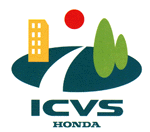 ICVS is a concept that emphasizes "sharing" rather than "possessing". It features, at present, four vehicles, each designed with somewhat different functionality. All are oriented to providing for short-distance transportation needs , particularly in locations that have no train or bus services. Members of the system would have access to four vehicles, described as follows: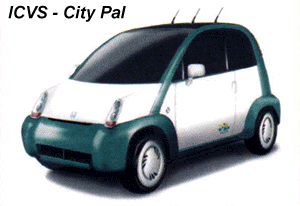 City Pal - a compact, environment -friendly, two-person, electric vehicle equipped with a car navigation system, an air conditioner and a large luggage compartment. It can be used comfortable in leisure spots since it emits no exhaust fumes and makes no disturbing noises.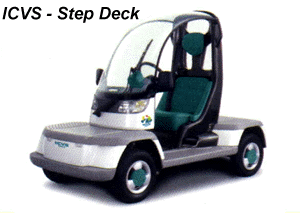 Step Deck - This single-seater hybrid vehicle can be easily and comfortable used for everyday needs. Honda's original hybrid power system offers a smart use of gasoline and electric power. Pedestrians can walk on the uniquely designed body of this vehicle.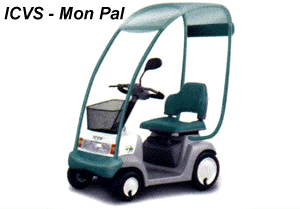 Mon Pal - This single-seat vehicle is compact and moves at the speed of pedestrians. It can be used safely even in places where people come and go. It is easy to operate and is designed to provide a comfortable drive for everyone.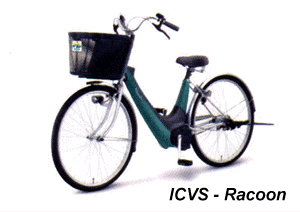 Racoon - With this one-person bicycle which has electric power assistance, you can climb hills with less effort. Racoon enables safe, comfortable bike riding for all types of users.
The system is designed to be integrated with member's private vehicles, as well as with public transportation, to help reduce the burden that conventional vehicles place on the environment and to alleviate various transportation problems, such as parking space shortages and traffic congestion, without significant reductions in mobility.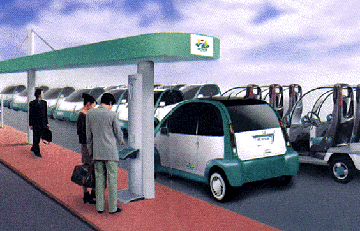 ICVS Ports - Every user will have a special IC card for ICVS. Anyone having this card can check out (i.e. rent) or return an ICUs vehicle at any ICUS port. The whole system will be centrally controlled by computer and vehicle's batteries will be charged automatically when they are returned to ICVS ports. The users can calculate fees at port terminals as well. With ICVS, vehicles can be used more efficiently with minimal space devoted to parking lots and car maintenance.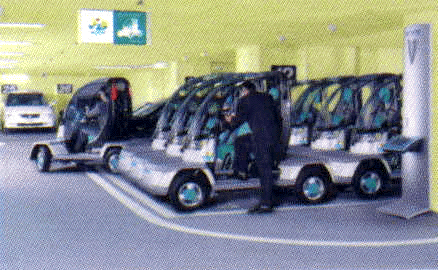 Smaller and larger numbers of ports can be used for Step Deck vehicles. They can be closely parked in a small space and can easily move about in higher density locations like downtowns and other large major activity centers.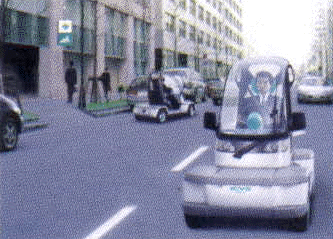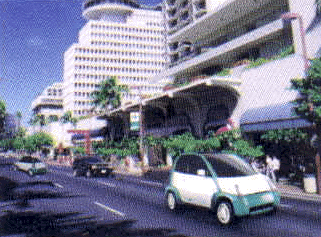 Environment-friendly motoring in resorts will become a reality with electric vehicles which emit no exhaust fumes and make no disturbing noises.

Ten recent photos of ICVS vehicles and facilities are available. Honda-1 includes five photos as does Honda-2 . More detail on the technical aspects of these vehicles and the Honda ICVS development program can be found in an article published in Automotive Engineering International, February, 1999, pp 28-33, by Frank Yamaguchi.
---
Honda has been conducting public test drives of the Racoon and Mon Pal since August of 1998. In October, test drives of the Step Deck and City Pal will be initiated. No information is currently available as to the possible availability of these vehicles outside of Japan. A FAQ prepared by Honda is available. More information about the Honda's ICVS program, including the first "real world" application in Singapore which began in March 2002, is now available on-line, in English.
---

---
Last modified: July 20, 2002