Home Page
Vita
Schedule
Academics
Research
Selected Publications
Resources
Adaptive Agents Lab

My textbook, (with co-author Michael Kalton) Principles of Systems Science, Springer (Nov. 2014), is now available for ordering.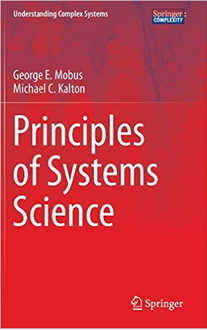 YouTube Video

My personal blog,
Question Everything

A must-see tutorial on Critical Thinking at YouTube

See a demo of my robotics class
Requires iTunes player, or Quicktime.

My presentation on Biophysical Economics at the, Pacific Science Center, Science Café in Tacoma
Program Development Activities & Courses Developed
Prior Courses Taught
Computer Programming: Introduction to Computer Science
at Western Washington University (WWU)
Elementary Programming for non-CS majors (WWU)
Foundations of Computer Science I (Data Structures WWU)
Foundations of Computer Science II (Algorithms WWU)
TCSS 343 - Design and Analysis of Algorithms (UWT)
Survey of Internet-related Problems in Computing (WWU)
Intelligent Software Agents in the Internet [Graduate level] (WWU)
Basic Internet Resources [part of the WWU Internet Minor]
Artificial Intelligence (WWU)
Artificial Intelligence [Graduate level] (at WWU)
Computer Architecture (TCSS 372)
Machine Organization (TCSS 371)
Embedded Systems (TCSS465)
TCSS 437 - Robotics
TGH 302 - Themes in Global Honors [prior course site]
GH 303 - Global Challenges [course site, Spring 2007].
Distributed Computing [Graduate level] (TCSS 558)
TINST 401 - Technology in the Service of Society
Graduate: Seminar in Computer Science (TCSS 598)
Graduate: Distributed Systems (TCSS 558)
Graduate: Cybernetics & Information
Graduate: Systems Science & Computing
Graduate: Seminar in Neuromimic Processing
Courses I'm Teaching this Quarter
I will only be teaching a single course in the winter and another in the spring. I will update this section at those times.