Ben Schwyn
Ultracold Atoms and Quantum Gases
at the University of Washington

PI
Graduate Students
Undergraduate Students
"I do my best to look the same in every picture..."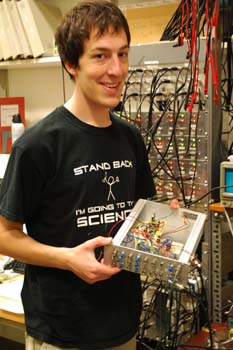 There once was a student named Schwyn
Who constructed a box out of tin(*)
That had the propensity
Of locking the intensity(**)
Of an input to be plugged therein
Then one day - let me give you the scoop
Deep was worried about our Feshbach loop
He said: "I'd give my pre-molars
for some PID controllers!"
And that was how Ben joined the group
(*) actually, aluminum
(**) well, not intensity in the physical sense... Voltage, to be precise.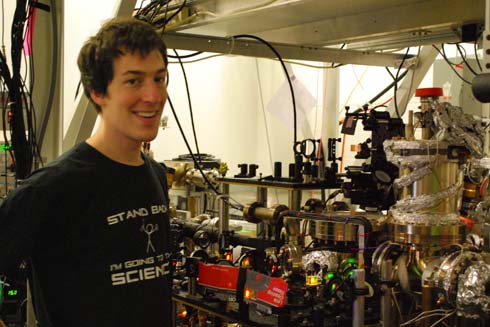 Ben on the verge of using his scary, arcane powers of science.