The survey also examined tobacco and alcohol use in 11-, 13- and 15-year-old students. In general, more boys than girls have tried cigarettes. The exceptions to these data are children in Canada, the Russian Federation, Latvia and Estonia. By the age of 11, 20% of students worldwide have tried tobacco. By the age of 13, that number has increased to 40-50%; at 15 years of age, 60-70% of students have tried cigarettes. As children get older, they also tend to smoke more cigarettes: at 11, students smoke 1-2 cigarettes per week; at 13, they smoke up to 5; at 15, students smoke 8-30 cigarettes per week.

Alcohol use, too, increases with age. More boys than girls have tried alcohol, although the numbers become more equal by the age of 15. Beer is the most popular alcoholic drink among this age group. At the age of 11, 50% have tried alcohol. By the age of 15, 90% of all students have tried alcohol. How often do students drink? At age 11, 10% of students reported drinking beer weekly; by age 15, 38% reported drinking beer weekly.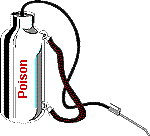 Aside from behaviors that harm their health, children are endangered by where they are born. The World Health Organization has created the Task Force for the Protection of Children's Environmental Health to tackle some of the problems children face in developing countries. Unsanitary drinking water, indoor air pollution from the burning of fuel in small spaces and accidental poisoning from contaminated water are just some of the environmental hazards faced by children in many countries worldwide.
The numbers speak for themselves and are particularly alarming when examined for children under the age of five. Young children are not simply small adults. Children are still developing and thus are more vulnerable to toxins, which may cause irreversible harm to their developing organs. Children live closer to the ground, put things in their mouths without regard for safety, breathe faster, eat more and drink more than adults for their body size. These factors all contribute to the absorption of toxins by children. In developing countries, it is estimated that 3 million children under the age of five die each year from environmental hazards such as unsanitary drinking water and exposure to chemicals such as pesticides, arsenic, lead and other pollutants.