What are the Symptoms of Rabies?
Symptoms of rabies usually start within two to eight weeks after a person is bitten. However, in rare cases, it may take more than a year for symptoms to develop.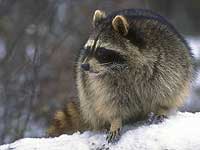 The first signs of rabies may look similar to the flu:
Fever -- Headache -- Nausea -- Depression -- Sore Throat -- Stiff Muscles -- Loss of Appetite
Pain, itching or tingling at the site of the bite may also be present.
These symptoms may be followed by more serious signs:
Anxiety -- Confusion -- Convulsions -- Hallucinations -- Insomnia
Paralysis -- Breathing Problems -- Coma
Hydrophobia (fear of water) is seen in 50-80% of people infected with rabies. The fear of water develops because people have trouble swallowing.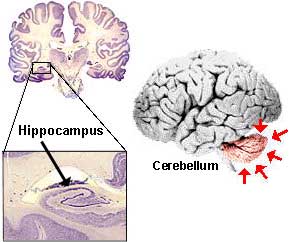 Some animals infected with rabies may become restless and aggressive. They might try to bite other animals or objects. Other infected animals may become shy and try to hide.
Once rabies attacks the central nervous system, it causes encephalitis (brain swelling). Inflammation surrounding brain blood vessels is often seen. Areas of the brain frequently targeted by the rabies virus are the hippocampus, limbic areas, medulla and cerebellum. If rabies goes untreated, it is almost always fatal and there is no cure.
How Can Rabies Be Prevented?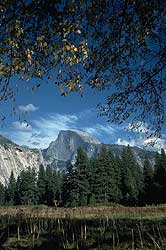 Stay away from wild animals: if you go on hikes in the woods, do not pet or feed any animals you meet. Remember, bites and scratches can transmit rabies.
Stay away from stray animals: you do not know if these animals have been vaccinated against rabies.
Discourage pests that may carry rabies: cover your trash cans and don't leave pet food outside for wild animals to get.
Make sure your pets are vaccinated against rabies: effective vaccines are available for dogs, cats, ferrets, horses, cattle and sheep. The number of cases of animal rabies in pets and domesticated animals has been reduced since the 1950s when vaccination of these types of animals started. Rabies in wild animals is still high.
Get yourself vaccinated: if you will be working or traveling in an area where you may encounter rabid animals (e.g., a veterinary office, wilderness, virus laboratory), you might consider getting vaccinated.
Call the animal control office: if you see an animal behaving strangely.
Some countries are attempting to vaccinate wild animals using an oral rabies vaccine. Food with the vaccine is dropped from planes into the wilderness. Animals who eat this food get a snack and are protected against rabies should they be exposed to the virus.
How is Rabies Treated?

If you are bitten by an animal:
First aid: immediately wash the bite or scratch with soap and water.
See a doctor: a series of injections given as soon as possible after a bite is usually effective in preventing rabies. The first injection near the site of the bite contains antibodies that fight the rabies virus before it can reach the central nervous system. This protection lasts only a few weeks. A series of five injections given over the next few weeks helps a person make his or her own antibodies against the rabies virus. This provides long-lasting protection against rabies.
Have the animal quarantined (if possible): the animal will be watched for 7-10 days to see if it develops signs of rabies.